The Ivy Brasserie at The Grange Hotel, York – Restaurant Review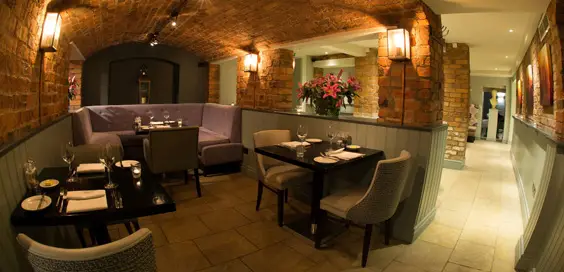 By @Roger Crow
It's the end of a great week off and thankfully a sun-kissed evening when my partner and I arrive at York's Grange Hotel. I'm pretty sure I came here for a wedding reception more than a decade ago, but it's been so long since I've been to this part of town it's hard to remember.
The 4-star hotel is a few minutes' walk from the city centre, so easy enough to find on foot. Since 1830, the Grade II listed building in the Bootham part of York has been entertaining the masses, but I want to see if its two Rosette restaurant The Ivy Brasserie is as good as the advertising blurb promises.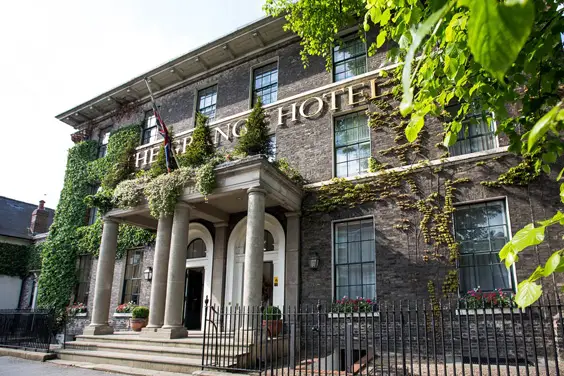 "Exceptionally good"
Rachel and I have been invited for dinner, and though we're a little early, it's not long before we're shown to our table. The ambience is cosy, the decor elegant and the staff cannot do enough to help.
There are plenty of goodies on the menu, so for starters I opt for salmon gravadlax with Lilliput capers and beetroot aioli. It's a tasty dish, beautifully arranged, and tickles the palate a treat.
Given a choice between house white and red, we opt for the latter, and at 14 per cent, the Carlotta Nero d'Avola from Sicily is a full-bodied affair. It's a dry wine with cinnamon notes and a fresh finish. It's also suitable for vegetarians and vegans, so a good all rounder depending on your food tastes.
Rachel opts for roasted red pepper soup, which is delicious, especially with warm crusty rolls. My roasted chicken breast main is to die for. A beautifully tender and flavoursome dish, especially when combined with fondant potato, spring greens and carrot purée.
I've had enough bad experiences with roast chicken in the past when it arrives over cooked or too dry, but this is exceptionally good. Rachel's mushroom, puy lentil and walnut strudel with griddled vegetables and roasted pepper coulis is outstanding, a welcome change to the default vegetarian risotto that many unimaginative restaurants go for.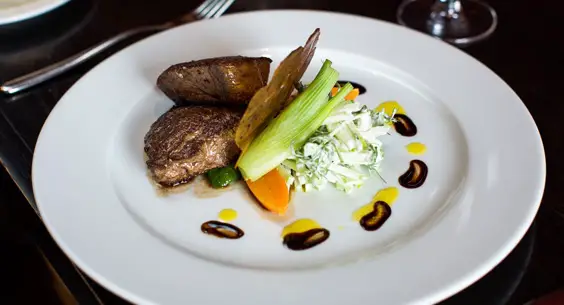 "Reflect on the perfect evening"
"I don't know who chose the flavours but I'm pleasantly surprised," she enthuses, adding: "Lentils can be a little bland, but these have a really nice texture and flavour to them." She leaves a little room for dessert, and I don't need much persuasion to finish it off.
When you've been together 15 years, certain menu items jump out as you try and guess your partner's dish. Rhubarb and crumble desserts are usually a default for Rachel, so I'm surprised when she opts for filo-wrapped baked Brie, with truffle honey and apple chutney. One mouthful and her face melts into a one-word response. "Ohmygodthat'sace". I have to agree.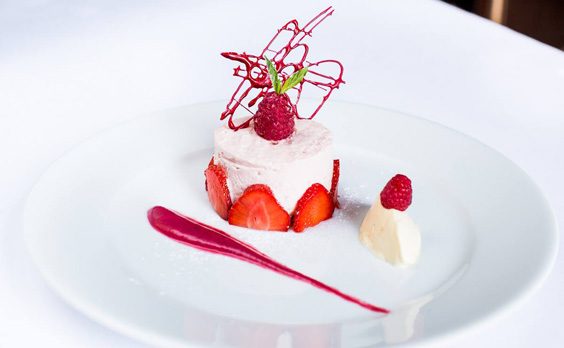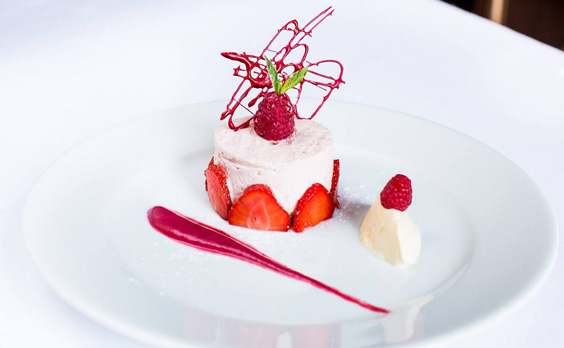 Though there's a little mix up with my chocolate brownie (a creme brûlée arrives), it not long before I'm tucking into the right dish. I'd have liked it warm, with a gooey chocolate centre, but certainly no complaints in the quality department.
As we head off on a beautiful evening, there's no doubt we'd return for dinner one day. The food is terrific, and just to repeat that earlier statement, the staff are exceptional. It's the sort of dining experience we'll look back on as the nights draw in and reflect on the perfect evening. Great food, drink, weather and ambience. What more do you need in life?
The Ivy Brasserie, The Grange Hotel, 1 Clifton, York, YO30 6AA
Opening Hours
Lunch: Monday to Sunday – 12-5pm
Dinner: 6-9.30pm
01904 644744
grangehotel.co.uk/food-drink/the-ivy-restaurant