Mirabeau: Rosé from the Côtes de Provence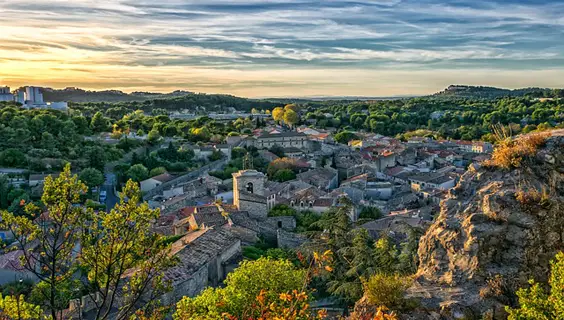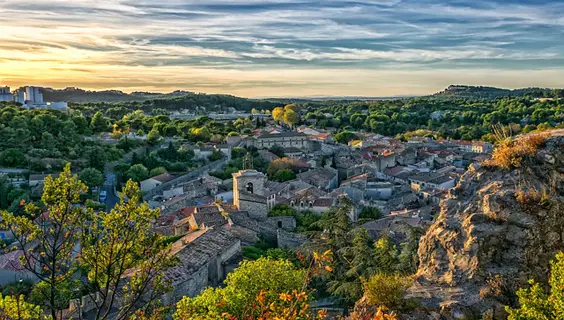 Mirabeau: Rosé from the Côtes de Provence
by Paul Howard
This article is about Provençal rosé and the wines from one of its leading companies, Mirabeau. Mention the word "Provence" to virtually anyone, and it will invoke an immediate response, accompanied by a smile, such is its resonance. The images and memories it conjures might be of chi-chi glam locations; of Aix-en-Provence or the Côte d'Azur playground. Alternatively, of sipping Pastis while watching boules in the shade of chestnut trees in the village square. You may recall the books of Peter Mayle, just one of many lifestyle émigrés.
Cezanne and Van Gogh painted the light. Meanwhile, Mont Ventoux is arguably the toughest of all the mythical Tour de France climbs. Then there's those slow idyllic country days under a cornflower sky; sun-drenched, the smells of garrigue and lavender fields. The constant sound of cigales, sometimes interrupted by the fierce Mistral. Long, lingering meals with garlicky aïoli, bouillabaisse, tapenade and crusty bread.
However, my first thought of Provence is the rosé wine with which the region is synonymous.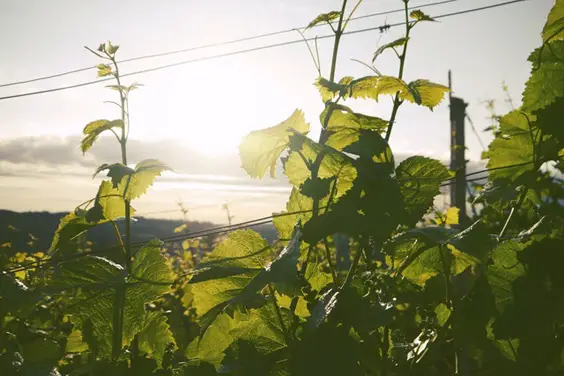 Provence is rosé
In Provence, rosé is a way of life. Nearly 90% of all its wine is bone-dry rosé. The best have a slippery, satin-like texture and are delicately pale pink. You drink wine here with your eyes as much as with your nose and mouth.
There are several different appellations in Provence, including those for white and red wines. However, the Côtes de Provence, with 20,100 hectares under vine and some 150 miles wide, is the most prominent. This vast, sprawling area has four sub-zones making around 123 million bottles per year. And while production was down in 2017 due to the European heat and drought, recent claims of a potential shortage seem exaggerated.
Meanwhile, because the appellation is a patchwork of terroirs and has a dozen permitted grape varieties, including seven for rosé, there is no shortage of potential variation either. Inevitably then, the name of the estate is the most reliable guide to wine quality.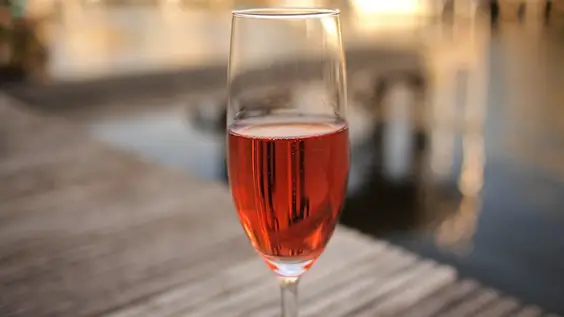 Quality
But while Provençal life can seem unchanging, the quality of its rosé has improved beyond recognition. Years ago, it tasted like too many winemakers spent most of their time in a deckchair. Quantity was more important than quality. However, since pink became fashionable worldwide, there's now seriously good premium rosé, often aided by foreign investment and new business ideas.
Provençal Rosé is a blend of red grape varieties. Grenache Noir and Cinsault are the stalwarts. Syrah, the great improver, is increasingly included, displacing Carignan in the better wines. More powerful versions may feature Mourvèdre and Cabernet Sauvignon. The indigenous Tibouren, unique to Provence, is also used, especially for its garrigue-like aroma.
Mirabeau
Mirabeau is the story of modern Provence in microcosm. It was created by UK expats Stephen and Jeany Cronk, who quit corporate life for Provence in 2009, realising a long-held dream. Instead of buying vineyards, (expensive and promising a life of backbreaking toil), they set up as négociants. After all, a pen makes fewer blisters than a pickaxe.
It means they can source their base wines from high-quality growers across Provence and employ a dedicated winemaker. That leaves them to concentrate on quality by selecting, blending, bottling and, above all, marketing their wines. That's why today the branding and communications aspects look so good. Moreover, their business smarts mean that their wines are in 50 export markets including the UK. It's an ideal wine business model, allowing growth from small beginnings.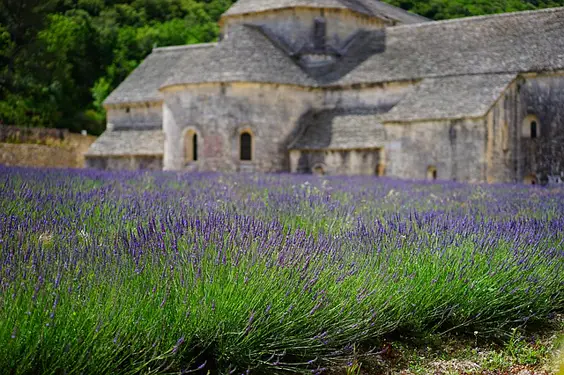 The wines
Mirabeau now produces four different rosé wines. All are bone dry, each distinctive. They are stylishly packaged and branded, fit to grace any table. Drink them young while as fresh as possible to get all that youthful exuberance.
Classic Rosé, AOP Côtes de Provence 2017, France
Made from 60% Syrah, 35% Grenache and 5% Cinsault and bottled under screwcap. Very stylish pink-salmon colour with peach fragrance. Fresh acidity and excellent intensity of raspberry and strawberry fruit. Nice delicacy. Fantastic value and fast becoming a Provençal classic. Newbies to Provençal rosé should start here. Drink it as an apéritif or with food. Waitrose, £9.99
Pure Rosé, AOP Côtes de Provence 2017, France: 60% Grenache and 40% Syrah, bottled under DIAM cork.
More expressive than the Classic, again a pink-salmon colour and with more of that satin-textured mouthfeel. Broader, some grassy and herby aromas in the mix too. Red fruits, slightly higher acidity and a smidge less alcohol but also a touch of tropical fruit. Poised, and a step up from the Classic and well worth the extra money. In fact, this is my favourite of the Mirabeau wines, charming. Waitrose, £13.99, now also in Magnum at £27.99.
Etoile Rosé, AOP Côtes de Provence2017, France: 60% Grenache and 40% Syrah, bottled under DIAM cork.
The top Mirabeau rosé bottling. Paler colour. It's a more subtle experience that adds white flowers to the aromas and a hint of fennel and salinity to the flavour. Rounder fruit character (a touch more alcohol?), raspberry and hints of grapefruit. Good long finish. With more structure, it shines best with food. Sainsbury's £15
La Folie, Vin Mousseux, Sparkling Brut Rosé 2017, Provence, France: Syrah and Grenache.
A new addition to the line-up, bottled under Diam's Mytik cork. Made, like Prosecco, using the Charmat tank method, but there any resemblance ends. Dusty pink in colour, in fact, it's the colour of ballet slippers. Lightly sparkling and great fun. Citrus undercuts the red fruit on the nose and palate. Very refreshing and balanced, with a well-judged dosage that keeps it nicely Brut in style. Pop one in the fridge for a romantic evening. Waitrose, £13.99
Food
Many assume that light, delicate looking wines like Provençal rosé are best drunk as apéritifs. In fact, they are incredibly versatile and food friendly too. Indeed, these gastronomic wines can be drunk throughout a meal.
I've already mentioned Provençal favourites like aïoli, tapenade and bouillabaisse. Cold ratatouille and salads are other obvious choices. But there's no reason to stop there. Banon, a goat's cheese wrapped in chestnut leaves is a local speciality, but any creamy goat and sheep cheeses should work brilliantly.
Mirabeau Classic and Pure wines were perfect with Poached Salmon, English asparagus and wild garlic mayo. Meanwhile, Etoile, while being a good match for fish and shellfish, also went down well with charcuterie; especially so with lamb Carpaccio. Meanwhile, La Folie washed down a barbecue of lamb skewers and Mediterranean Chicken.
And don't forget Asian cuisine either, for example, rosé is usually the first wine I look for in Thai restaurants.
Finally, light desserts get a look-in too. Tarte Tatin, fruit or something with Mascarpone hit the spot. But of course, nothing beats rosé with fresh strawberries. If you can find the French gariguette variety then so much the better!
Right, I'm off to get stocked up on Pure. Then I'm going to binge-watch Jean de Florette and Manon de Source again.