Should You Get Your Next Car on Finance?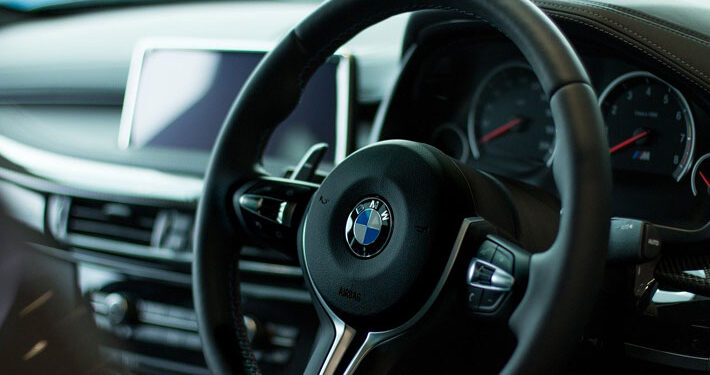 More people than ever are choosing to get their car on finance. However, many people still have a negative perception about car finance. A couple of common finance myths include the negative impact it has on your credit score and also that it gives you more debt. Both of these myths are not true. You would only get a bad credit score if you repeatedly miss your car finance payments and in finance deals such as Hire Purchase finance, you pay the loan back with interest till the end of the term and then there are no more payments, so you don't incur any debts.
Car finance is a great way to make owning your next car more affordable. It enables you to get a new car as if you were buying it outright. Car finance is also now more accessible to many different types of people such as applicants with bad credit and also people applying for car finance on benefits. However, car finance isn't for everyone and that's ok! Let's explore the different options within car finance and the main questions you should ask yourself.
What are the different types of car finance?
There are three main types of car finance which are the most popular in the UK. They include a personal loan option, Hire Purchase agreement and Personal Contract Purchase. All finance agreements have the same underlying structure where you borrow a set amount from a lender and then pay it back each month with added interest till the end of the agreed term.
Personal loan
A personal loan of a bank loan is probably the most-straight forward way to fund a car. Within a personal loan agreement, you apply for a certain amount of money and then when the loan is accepted, you get the full amount deposited in your bank account. This means you can then buy a car outright from any dealership or private seller. This also means you will own the car from the start of the agreement.
Pros:
– Own the car from the beginning
– Competitive rates
– Can be arranged online
– Ability to sell the car at any point
Cons:
– You need a good credit rating to get approved
– You will have to shop around for the best rates
Hire Purchase
Within a hire purchase deal, you usually pay a deposit but there are many no deposit car finance options available too, then you pay back monthly instalments and interested to an agreed term length. Once the final payment has been, you then own the car outright. You can arrange a Hire purchase agreement through an online car finance provider or a car dealership and have the freedom to get your car from any UK dealership.
Pros:
– Own the car at the end of the agreement
– Choose the term length that suits you, usually between 12-60 months
– No mileage limits
– No damage charges
Cons:
– You won't own the car till the end of the agreement
– If you fail to keep up repayments, the finance company can take the car from you
– Monthly payments can be higher than a PCP agreement
Personal Contract Purchase
Personal Contract Purchase is similar to Hire Purchase, but it is a little more complex. You can usually arrange a PCP deal at car dealerships, and they can be offered on both new and used cars. At the end of the agreement, you hand the car back to the dealer. At the start of the agreement, the dealer sets limits on mileage and damage so that when the car returns it can be resold. You can incur penalty charges if you go over your mileage limit or return the car with damage. At the end of the agreement, you also have to option to pay the final payment or 'balloon' payment and keep the car for yourself. You will then become the legal owner of the car. Alternatively, you could use the resale value as a deposit for different car with a new PCP deal.
Pros:
– Monthly payments are usually lower
– Deposit contribution can be flexible
– Choose the length, usually between 24-48 months
Cons:
– You don't own the car till the end of the agreement
– You will usually have mileage and damage restrictions and can incur charges
Can you afford finance?
Car finance is all about making owning a car more affordable. However, if you are thinking about getting a car finance deal then you should consider a car finance budget. You budget should be realistic and affordable each month. If you start to miss your repayment deadline or make late repayments, it can seriously harm you credit score. Also, if your finance is secured against the car, for example in a Hire Purchase or PCP deal, you can have the car taken away from you by the finance company. Owning a car also has a few other costs that you need to factor in. You should also consider road tax, car insurance, breakdown cover, fuel cost, maintenance such as services and MOTs and also any unexpected repair costs.
How good is your credit score?
Depending on the type of car finance agreement you go for, you may need to work on your credit score before applying. When you apply for any sort of finance, you will be required to pass a credit check so lenders can take a look at your credit file and make a decision based on your payment history. Many people think it is impossible to get approved for car finance with bad credit. However, this isn't strictly true. There are many bad credit car finance specialists who help people get car finance. If you are worried about bad credit, you could consider taking steps to improve your credit score before you start applying for finance.