Want To Get Into Investing? Start With These Free Stock Trading Platforms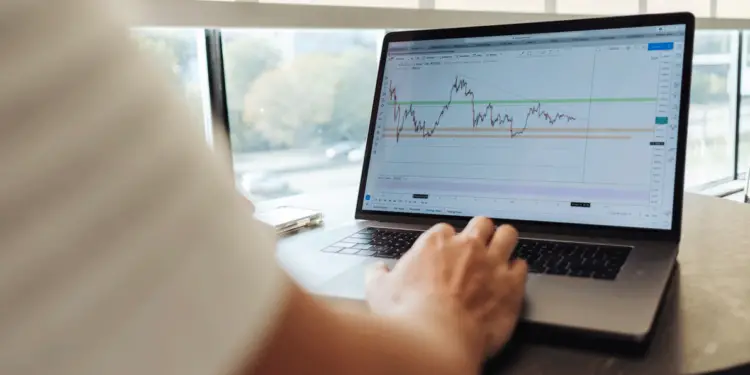 Are you looking for ways to grow your wealth or save for retirement? Well, you should consider investing. To invest, you will be required to create an account through a trading platform or brokerage. There is plenty of information on the best online stocks and shares ISA on several platforms. Moreover, it has become increasingly easier to buy and sell investments thanks to online brokers. If you are getting started, it will help if you use a free stock trading platform.
However, whenever you see a brokerage offering no trading or commission fee, that does not mean you wouldn't incur any costs. For instance, you will not be charged for the brokerage executing the trade, but the individual investments may charge expense ratios or management fees.
Here is a review of five of the best free stock trading platforms that offer zero-commission trading to start you off. The focus is on platforms that provide the broadest range of investment options, user-friendly technology, customer service quality and available educational resources.
TD Ameritrade
TD Ameritrade offers something for everyone, including hands-off investors looking for mutual funds and active traders interested in futures and options. It has multiple features that provide users great value, such as trading tools, quality research and guidance on creating an investment portfolio.
TD is also an excellent choice for investors interested in zero-commission mutual funds. Besides, its website and mobile apps are user friendly and secure. You can execute trades, get managed portfolio recommendations and access educational tools.
Vanguard
Vanguard is famous for its affordable investing options. It does not charge investors commissions for trading mutual funds, stocks and ETFs.
Moreover, the website and mobile app are also easy to navigate.
It is evident that Vanguard targets investors who want to buy and hold funds long-term because it does not have numerous tools for active traders or interested in short-term trading.
Investors can also access investment advice through Robo-advisor service Digital Advisor and Vanguard Personal Advisor Services.
E*TRADE
Beginner investors would enjoy E* TRADE's mutual funds and ETFs without commissions and transaction fees. The platform also has excellent educational resources for all levels of investors. Moreover, the apps are intuitive and have several customer support channels.
More advanced traders can enjoy Power E* TRADE's training, the platform's more advanced site, and access to tools like the market dashboard and technical charts.
Ally Invest
Ally Invest provides an intuitive trading platform and robust research tools. Also, it does not come with account minimums. The brokerage service is excellent for both experienced and beginner investors. But, you will not be able to trade futures.
You won't pay commissions if you invest in eligible US securities like stocks and ETFs. You can also choose between a self-directed portfolio and managed portfolio. For managed portfolios, the platform requires you to invest a minimum of 100 USD. However, it does not charge any advisory fees.
Other profitable features include access to research tools and educational material.
Fidelity
Fidelity is also a credible zero-commission trading platform. Passive and active traders will find features tailored to their investment goals. However, if you fancy forex and futures trading, you might have to look elsewhere.
On the flip side, the platform's customer service is top-notch. You can use various options like email, live chat, or in-person meetings at Fidelity's in-person locations. If you are interested in building a portfolio without fees, you will love Fidelity because it has index funds that don't have expense ratios. Moreover, it offers many low expense ratio alternatives and mutual funds that don't have transaction fees.