5 Yorkshire Based Businesses to Discover in 2023
In the current economy, small businesses are in need of shoppers' support more than ever before. 2023 could be the year to reinvent your shopping habits to discover brand new local businesses and the value they bring.
If you want to discover something new this year, we've compiled a top 5 list of the best Yorkshire based businesses we think you need to discover.
1. Deer Park Retail Village
If you're looking for a shopping experience with a difference, Deer Park Retail Village in Rotherham is the perfect place to find quirky independent shops, from delis, to tearooms, to florists.
Take a relaxing stroll through the village and admire the beautiful architecture and relax with a cup of tea for the ultimate shopping experience.
2. Colours May Vary
Based in the heart of Leeds in the iconic Corn Exchange, Colours May Vary is an independent bookshop that is unlike any other.
They have a focus on design publications including typography, illustration and product design, but they also stock journals, homeware and gifts. This is a fantastic choice for the art and design enthusiasts, and a great Christmas shopping option to find a gift that's as unique as the person you give it to!
3. Cocoa Wonderland
If you've ever wanted to visit a real-life chocolate factory, Cocoa Wonderland in Sheffield is your best bet at finding one to rival Willy Wonka!
Packed with lovingly handmade chocolates, gift hampers and old fashioned sweets, you can find everything you need for a thoughtful gift or even a treat for yourself!
They also offer chocolate workshops, and you can even purchase a gift voucher for a loved one. It's a well-known fact that chocolate is the food of love, so Cocoa Wonderland is the perfect place for a first date or romantic day out.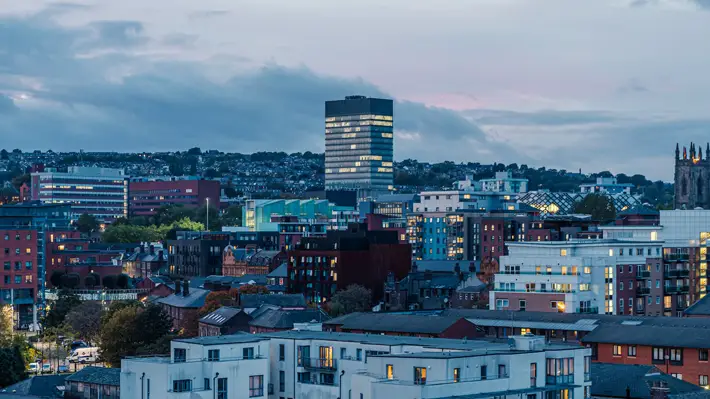 4. Oakwood Doors
Although it's common to turn to the bigger brands for household upgrades, one of the best kept secrets is the quality and fantastic service of independent businesses.
Based in Huddersfield, Oakwood Doors is an Aladdin's Cave of doors for every need. Whether you're after internal glazed doors, room dividers, french doors or skirting, Oakwood Doors can help you find the perfect match for your home.
With passionate staff and exceptional knowledge, you'll be in great hands when it comes to finding durable and excellent quality doors that won't break the bank.
5. Berties of Bay
Tapping into a long established tradition, Berties of Bay is a clothes shop based in Whitby that creates unique clothing based on historical designs of nautical clothes.
This includes pieces created from local patterns, which enables the preservation of the rich Yorkshire heritage. Using oiled wool and seamless patterns, Berties of Bay mostly produce traditional Gansey Jumpers, which are perfect for fashion fanatics looking for something a little bit different.
Do you know of any independent businesses in Yorkshire? Leave your answer in the comments below!