How to Dress for the Curvy Hourglass Figure
Beauty is in the eye of the beholder; it's a timeless saying with no doubt about it. However, there are certain standards of beauty for every time and place in this world but even these beauty standards are ever-changing.
So, take a note to self: Beauty standards change!
In the last hundred years, the ideals of beauty have varied significantly. In the 1920s, beauty was all about masculine figures, with no curves, and a low, thin waist. In the 1950s, the voluptuous, hourglass silhouettes were highly sought after (just think Marilyn Monroe). Starting with the 1960s, the androgyn silhouette saw a comeback but it didn't last for long. Then the stick thin catwalk look took hold with fashion icons of Twiggy and Kate Moss becoming the poster girls for this high-end look. The fashion industry has received much criticism over the years for glamorising what for many women, is an unhealthy physical state.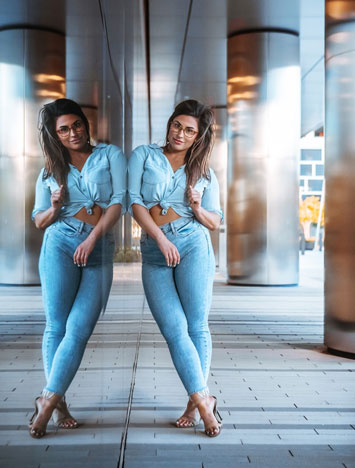 Nowadays, we're seeing a massive push for more all-inclusive messaging and as a result, beauty standards are slowly morphing to appreciate voluptuous curves once more, and making beauty less about the size. It's a message that promotes positive body image and celebrates women of all body types. We should be encouraging each other to appreciate beauty in her own way and stating that there's no one shape that represents the epitome of feminine beauty. Once again, we come back to the subjectivity of beauty and the saying that yes, beauty really is in the eye of the beholder.
What is the Hourglass Figure?
There are various general body types referenced in the fashion and beauty industries to help create clothing to suit the many and varying types of female forms. The hourglass shape is considered the most proportionate and, for some, the most sensual of all feminine body types. It's the trump card for the women who know how to address it and quite a struggle for the ones who don't. But first, let's see what's in an hourglass figure.
In the past, it was all about specific dimensions of the body – 90-60-90 (cm, of course). Nowadays, it's more about the balance of proportions. The hourglass body is characterised by similar dimensions of the shoulders and the hips, and a much slimmer waist. There are several studies performed in different parts of the world attesting to the fact that a slim waist with larger hips are associated with health and fertility. So, the curvy hourglass shape is crazy hot. Not because we say so, but because science does.
Some might say that anything looks good on a curvy hourglass figure; however, many curvy women would probably disagree. Just like with any body type, certain things just look more flattering on one type than they do on another. There's certainly no one stopping you from wearing whatever you want, and nor should there be. But if you feel like you could do with some fashion guidance, then here we go.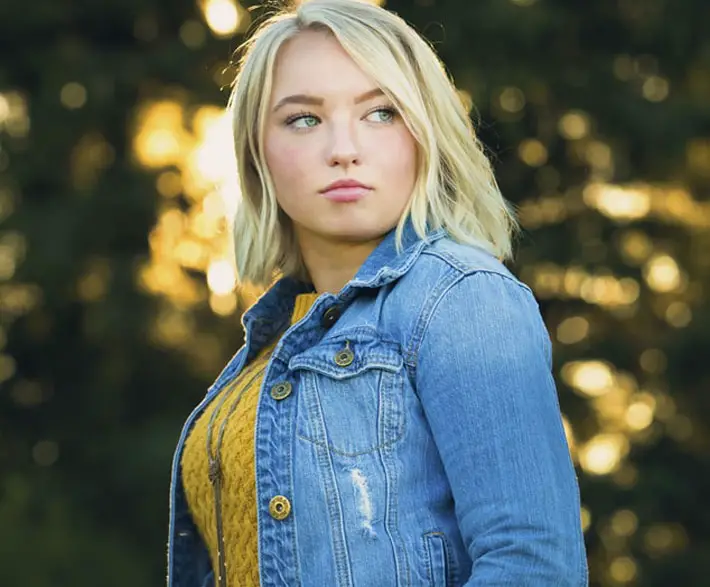 Style Strategies For Women With a Curvy Hourglass Figure
1. Accentuate Your Slim Waist
Ok, maybe you don't have a real wasp-waist, but it doesn't even matter as you can get a similar effect using a few accessories. Emphasise your waist and make this the central point of the outfit. Define the waist using dark belts or wear tops and dresses that have a flattering cut.
2. V-neck, Fit Clothes and Wrap Dresses
If we'd have to recommend just one outfit that would look good on all curvy hourglass bodies, this would probably be a wrap, fitted dress with a slim belt on the waist. You just can't go wrong with this attire!
The wrap dresses should be an important part of your wardrobe if you have a curvy hourglass shape. You can choose both fit or flare options, depending on your preference and body type. And what's great about them is that you can wear them pretty much anywhere, from the office to happy hour drinks, with the right kind of accessories and shoes.
Wrap dresses are recommended as they emphasise your bust without adding volume. The same can be said about the V-neck (in both dresses and tops). It makes the silhouette longer and balanced, which is perfect for the hourglass shape.
3. The Pencil Skirt
The pencil skirt is sexy and comfortable and a great addition to your work or casual attire. It's a versatile clothing item that allows you to create unique outfits whatever the occasion might be. You can also try pleated skirts and A-line skirts, just make sure you choose a high-waist version or emphasise the waist with a belt.
4. Flared, Bootcut and High-Waisted Jeans
If you are tall, you can go for skinny jeans, ultra-skinny, and pretty much any type of jeans and trousers you want, as long as they have a high waist. However, if you're not particularly tall, you might prefer the flared and bootcut styles. Avoid pants and jeans with details at the level of the hips; they could add too much volume.
5. Short Blazers and Structured Trench Coats
The fashion trends of the moment point toward long-line blazers, but if you have a curvy hourglass silhouette, you might want to stick to waist-long blazers and jackets. If you can't stay away from those boyfriend blazers that are so popular right now, wear them with a belt around the waist to get the best results possible.
What to Avoid if You Have a Curvy Hourglass Silhouette
The common pitfalls women blessed with this body figure make are all about not keeping the proportions or, in other words, overdoing it. For example, if you are wearing a short dress, you should avoid an ample cleavage. Choose to accentuate just one part of the body, even if you love all features of your curvy hourglass body.
Generally speaking, it is important to avoid materials, patterns, and cuts that add volume either at the level of the hips or the shoulders as they can ruin your hourglass shape (at least on a visual level).
Light fabrics and textures are preferred to rigid or voluminous materials as they give a subtle flowing effect that only emphasises your strengths.
If you have to wear horizontal stripes (which is not necessarily a great idea), make sure to wear them either on the upper part of the body or the lower part, not both at the same time. And emphasise the waist with a dark belt for balance.
Boyfriend jeans and clothes from brands targeting teenagers and young adults might not be the best choice for you. And why struggle to look good in them when you can find a brand that creates pieces much better fitted for a curvy shape and even plus size clothing?
If you have a curvy hourglass shape, make sure to count your blessings! You are sexy without even trying too hard! When thinking about how to dress for your body shape, just remember to emphasise the waist and avoid over-sized clothes. Also, keep in mind that it's your attitude that makes all the difference. With a smile on your face and a laughter here and there, you can make any imperfection disappear and emphasise your strengths. Have fun!
Author Bio: Leanne Lee loves fashion to no end so she writes about it, reads about it and basically lives and breathes it everyday. She's an avid collector of over-sized handbags, indoor cacti, and loves a good G&T to cap off the week.