Frost Hollow Hall – Review – East Riding Theatre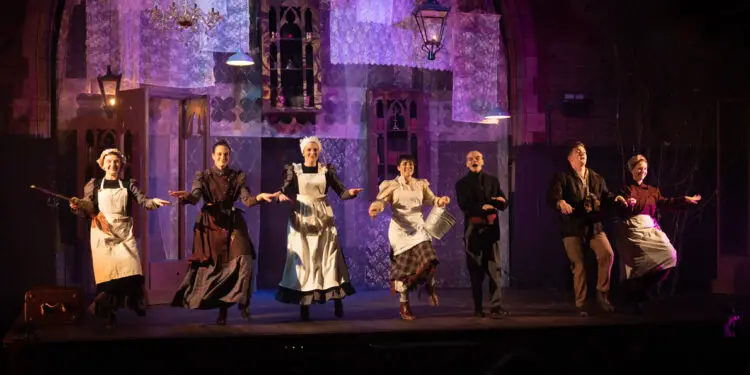 By Karl Hornsey, December 2021
Since opening in 2014, several outstanding Christmas productions have been a staple part of the offerings provided by the ERT in Beverley. This year, to add to the likes of Goodnight Mister Tom, It's a Wonderful Life and a trio of Dickens stories comes Frost Hollow Hall, written by Emma Carroll and adapted by the ERT's very own Artistic Director Adrian Rawlins. Running until the start of January, not only does this mark the return of a festive production in Beverley following last year's cancellation, it also happens to be a world premiere and first-ever stage adaptation of the highly-regarded novel.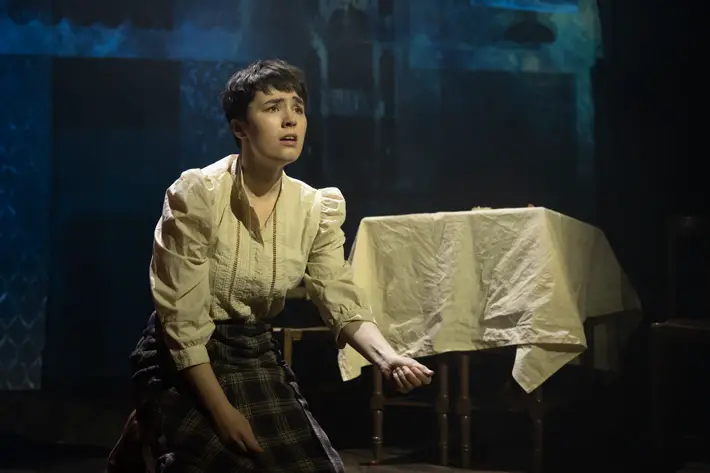 "Depth and emotion"
Ghost stories have been a key part of the festive season for many years, including, of course, the incomparable A Christmas Carol and a faft of MR James short stories, and this is a gripping and haunting ghostly tale set in the winter of 1881, based largely at the eponymous Frost Hollow Hall. At the heart of the story is its heroine Tilly Higgins, who almost drowns in the Hall's semi-frozen lake, but is saved by the spirit of the owners' son Kit Barrington, who died there 10 years previously.
What follows is the adventure that Tilly takes to find out more about Kit and the tragic circumstances surrounding his death. Tilly is on stage for almost every minute of this two-hour production, putting a huge onus on young local actor Jo Patmore, who rises to the occasion and delivers a performance of such depth and emotion that the audience are always on her side, willing her on to find out the truth. Tilly is given a job at the Hall, which gives her the chance to delve deeper into the mystery, eventually meeting the lady of the manor, Lady Barrington, who, even after so many years, is unable to accept her son's death, and goes to extraordinary and unsettling lengths to keep his memory alive.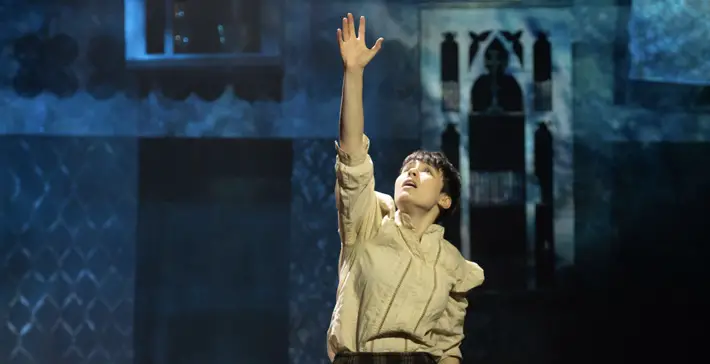 "Festive spirit"
Given the subject matter, it was always going to be hard to inject some festive spirit into the show, but there are moments of levity, largely provided by the below-stairs staff at the hall, whose carol-singing renditions as part of the choir provide lighter moments amidst the darkness of the tale. The cast includes several actors who will be well known to ERT audiences from previous performances, including Clive Kneller, Annie Kirkman, Sara Beharell, Hannah Levy and Louise Willoughby, fresh from her outstanding role as Amy Johnson in Lone Flyer at Hull Truck.
For anyone in need of a spooky festive treat, then Rawlins and the rest of the creative team at ERT have pulled off another winner.