Dirty Dancing – Review – Bradford Alhambra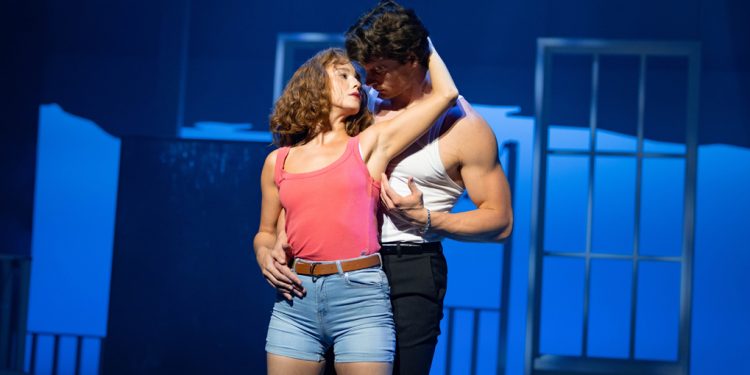 By Sue Dean, October 2023
Since its 1987 film release, Dirty Dancing has found an ever-popular niche as a tale of passion, dance, and the challenges of young love. The musical, nearing its 20th year on stage, encapsulates the essence of summer in 1963, and re-introduces audiences to the spirited Frances 'Baby' Houseman and her always riveting journey of self-discovery and romance.
Much of the allure of Dirty Dancing relies on the chemistry between Jonny Castle (Michael O'Reilly) and Baby (Kira Malou) – and it's clear from the start that the pair have worked hard at their on-stage relationship. O'Reilly's entrance is met with an electrifying cheer, a testament to his presence and, no doubt, the audience's anticipation of his portrayal of Castle. Malou, on the other hand, showcases her depth as an actress with an initially innocent and awkward portrayal of Baby. Indeed, so convincingly does she at first portray a non-dancer that I begin to have concerns that she has any dancing ability at all. I needn't have worried.
Amidst the intricate and showstopping dance routines, the pair demonstrate some fine acting range, as the show skilfully ensures the audience are soon rooting for the pair's blooming romance.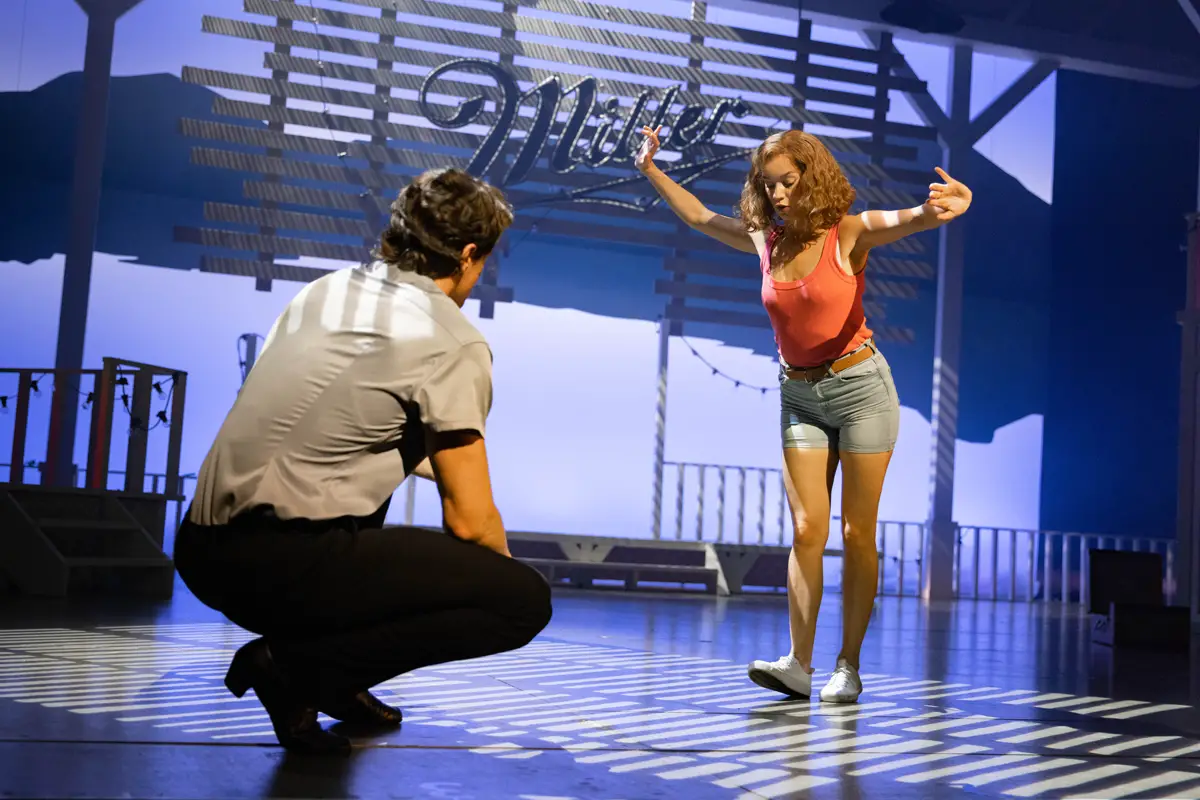 "Graceful"
The musical is loyal to the original film, both in script and costume, the famous black vest somehow garnering a cheer all on its own. Although, it was its eventual removal that truly got the house roaring.
The stagecraft was ingenious, with simplicity proving less is so often more. The clever use of blackouts facilitated smooth transitions between scenes, creating an illusion of characters magically appearing on stage. The lighting, ranging from a warm palette of reds and oranges to focused spotlights, added emotional layers to the storytelling.
However, not all elements of the production were seamless. The much-anticipated water lifting scene was executed behind a gauze curtain to mimic a watery ambiance, but it felt out of sync with the overall production. For sure, the scene must be a headache for the technicals to pull off effectively, but its jarring effect did not work well at all.
Still, the well-known tracks from the film were well-performed an on point. The rendition of 'In the Still of the Night' was particularly noteworthy. Daisy West, portraying Penny, delivering a dance performance that was both graceful and powerful.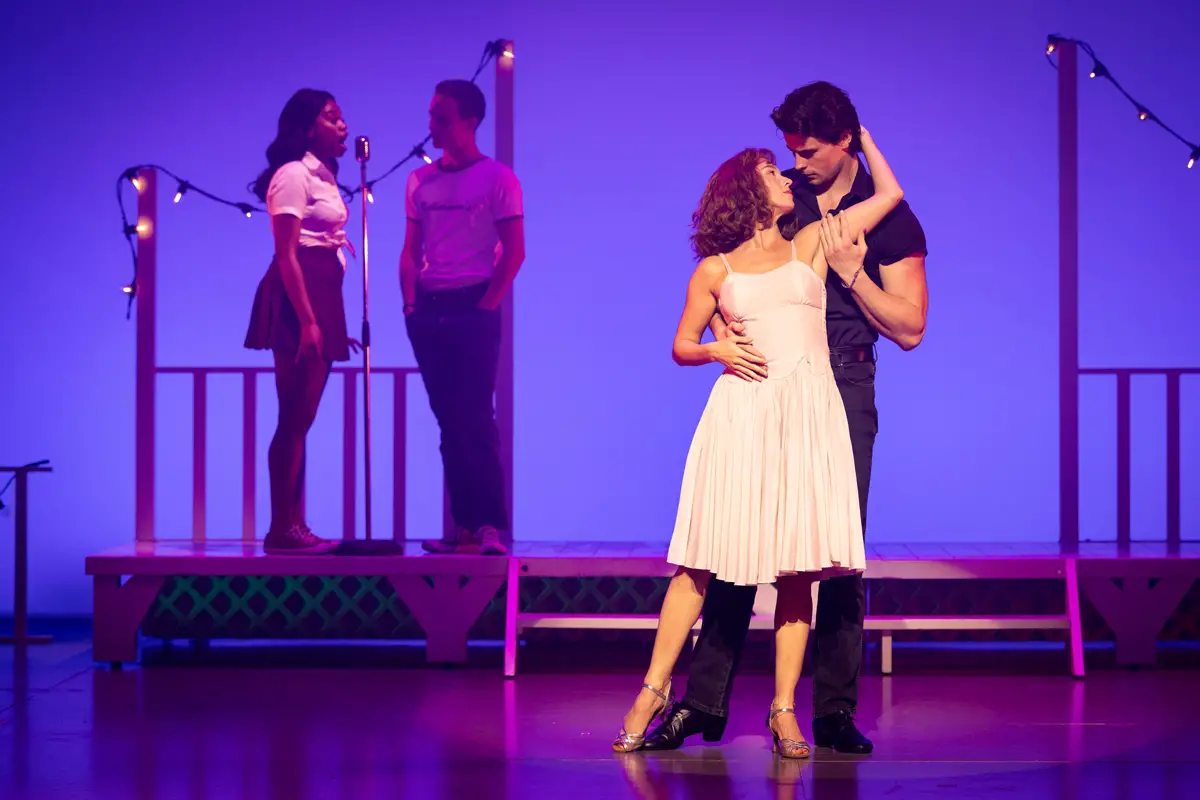 "Spectacle"
As the evening approached its climax with the iconic 'Time of My Life', the audience were fully invested, cheering on 'that' pivotal lift, which was executed flawlessly, amplifying the show's feel-good factor throughout the auditorium.
The finale, a brilliantly choreographed spectacle, encapsulated the essence of the musical – a celebration of love, dance, and the indomitable human spirit. It ended, fittingly, with a standing ovation.
Dirty Dancing isn't just a musical, it's an emotional journey – and a splendid piece of entertainment that everyone should try and see.
'Dirty Dancing The Musical' is at Bradford Alhambra until 14th October