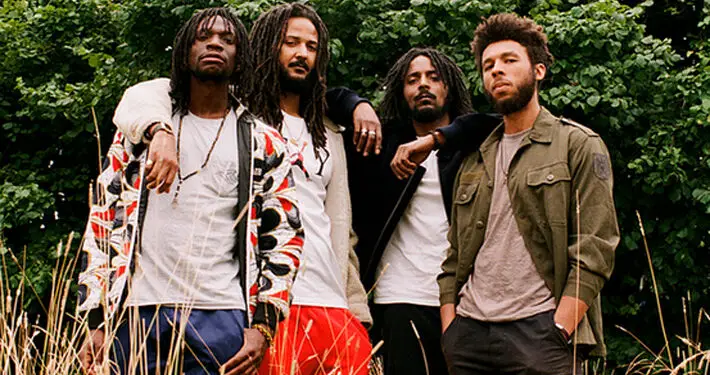 Formed in London, kinda funky kinda pop kinda rock – here's Mensah from Baytrees…
What's the title of your latest release, and what does it mean to you?
The EP's called 'Stitches'. The artwork is a picture of my mum and dad when they were in their twenties. This year we lost our mum and it's paying homage to her and to anyone who's lost someone. It's about my life really, from selling pills as a teenager, to heartbreak, to living under this bullsh*t government making it up as they go along.
What was the hardest part about putting this release together, and why?
Hardest part was recording the song 'Stitches'. The chorus refers to my mum being my biggest fan, shrink and best friend. Was also difficult to write the song 'Midnight Run' which is about my cousin who sadly lost his fight with depression and schizophrenia and ended up taking his life at the age of 27.
What do enjoy most about producing your own material?
I produced the EP myself in my studio and worked with Dharma Sounds' Mark and Patrick who mixed the EP and we mastered in Abbey Road. What I love about producing music is the fact you can tweak and change things as much as you like, which can be a gift and a curse. I'm probably my happiest when I'm producing music, away from the world staring at a computer hours on end.
What do you want the listener to take away from listening to your music?
Real experiences from my life. I make music because I know it has healing properties. I want 'Midnight Run', which is about suicidal thoughts, to help someone talk to a friend, pick up the phone, talk to a doctor. Just don't suffer in silence. When you out on a Baytrees track I want you to be transported to a place.
How does a track normally come together? Can you tell us something about the process?
A track could start many ways. Sometimes I could wake up and have a whole song in my head. Usually I work out melodies and vibe and work backwards.
What band/artists have influenced you the most since you started this project, and why?
I've been listening to lots of Marvin Gaye and Luther Vandross, as well as Biggie Smalls, Kanye West and Kendrick Lamar – also Tame Impala and Royal Blood.
What countries would you like to tour? Are there any standout venues you'd like to play in?
I really want to headline the Royal Albert Hall and Brixton Academy.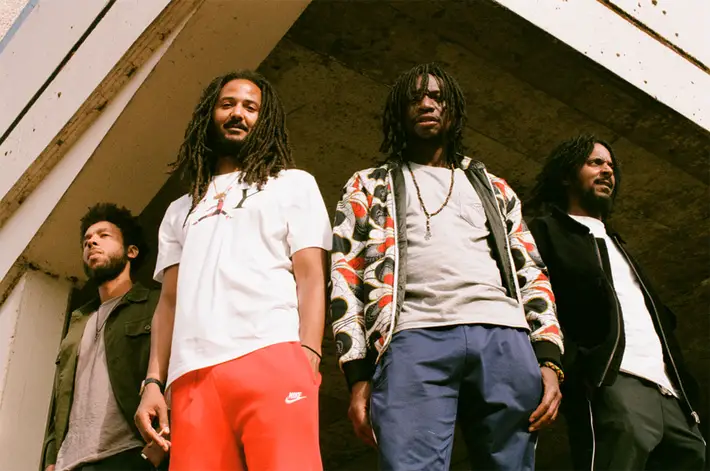 If you could pick one track for our readers to listen to in order to get a taste of your music, what would you pick, and why?
I would choose 'Stitches'. It's gritty with soul, hip-hop and indie.
What ambitions do you have for the band/your career?
I just want as many people as possible to listen to Baytrees. I know our music has the power to help, people cheesey as it sounds.
Finally, as you leave the stage, what are your parting words?
Stay blessed, be kind and don't be a dic*head.
For more info visit: instagram.com/baytreesband