And Justice For All (Reissue) by Metallica – Album Review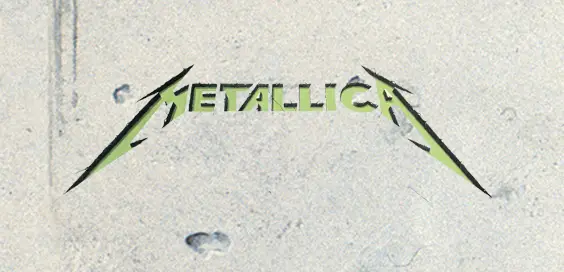 By Victoria Holdsworth
It has been slightly over 30 years since I raced down to HMV in town to buy this album – and not only that, but buy it on vinyl! And Justice For All was released in 1988, after the death of bassist Cliff Burton, who was quite controversially replaced by Jason Newsted. The album was the follow up to their highly acclaimed Master Of Puppets.
With its scathingly vicious lyrics about the world and society, this album remains very relevant today. It is married together with some heavily progressive metal licks, and kept firmly contained by the marauding beat herder, Lars Ulrich.
Lately, there seems to be a pattern emerging of re-released material, all remastered and/or promoted as deluxe versions, lots of which are unnecessary. However, there are some occasions where it is needed, and this album would be a prime candidate for one reason alone: on the original recording, you could hardly hear the bass work from Newsted.
Regardless of what conspiracy surrounds who or why the bass was way down in the mix on the original album, the newer, cleaner version is slick and equally as brutal, and certainly highlights the progressive side to the band quite early on.
"Masterpiece of composition"
The primary track, 'Blackened', is one of the best openers on any metal album; lyrically and musically stunning it's a real mood setter, with its raw aggression and James Hetfield's snarling vocals uttering: "Fire is the outcome of hypocrisy/Darkest potency/In the exit of humanity/Colour our world blackened/Blackened". What really sets this apart as an eye-opening first song are the varying tempos which are set throughout the entire 6 minutes 40 seconds by Lars – oh, and it also includes a guitar solo to melt your face off.
The second track, 'And Justice For All' is politically charged, rallying against the injustices, and is almost an instrumental piece. There's a great mix of guitar riffs adding some varied musical texture throughout, whereas, 'Eye Of The Beholder' seems to exist as a platform to show off Hammett's guitar prowess. Do not get me wrong, it is almost incomparable, but it is an odd piece to stick bang in the centre of the track listing.
'One' remains my all-time favourite Metallica song. A completely flawless masterpiece of composition from its machine gun intro and the delicate touches of guitar, dragging you by the scruff of the neck through the heavier parts, which fit perfectly together in alchemic harmony.
The more 'commercial' tracks comes in the shape of 'The Shortest Straw', with its bouncing rhythms and head bobbing, fast, driving drum patterns. 'Harvester Of Sorrow' could almost be a precursor of what was to come with The Black Album, with its slowed down, grittier, almost metronomic dynamics and anthemic chorus.
"Emotionally charged"
Another stand out track, and not to be ignored, is 'The Frayed End Of Sanity', which in the midst of what went before is certainly distinctive. There's varied guitar usage, incredible atmospherics and some almost tribal drumming. As a standalone track, this would have been very imposing, but it does get somehow lost in the mix on this LP.
'To Live Is To Die' is all instrumental and very emotionally charged, with a stunning acoustic opening, which then bleeds into a showcase of musical showmanship on an entirely different level. The clear levels of intimacy that each band member has with their own instrument and the respect they have for the composition of the song itself  leaves you breathless.
After light, some dark must fall – and Metallica are the ultimate shadow manipulators, ending on one of the heaviest Metallica tracks of all time, 'Dyers Eve'. An all-out head-banger, which thrashes it out from start to finish, with both Hetfield and Hammett duelling it out fret board to fret board, whilst Lars and Newsted keep some grooved beats and rhythms blazing and weaving all the way through.
A lot of Metallica purists out there hate this album, coming as it did on the heels of Master of Puppets. But I would urge them to listen to the newly remastered version, and listen upon it with fresher, more mature ears. They might just be surprised by what they hear.
9/10