We Need to Talk About Kevin (2011) – Film Review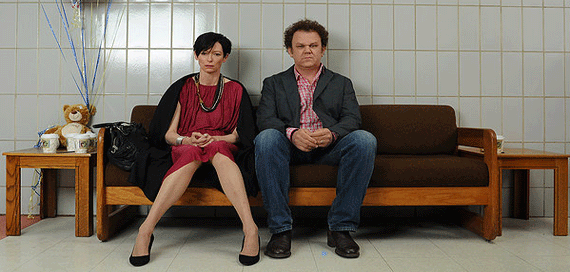 Director: Lynne Ramsay
Cast: Tilda Swinton, Ezra Miller, John C. Reilly
Certificate: 15
by Dan Berlinka
In the aftermath of an atrocity committed by a teenage boy, his mother is haunted by her feelings of culpability for his actions. But no plot summary can do justice to this impressionistic reworking of Lionel Shriver's best-selling novel. An adaptation which the author herself rightly lauds as "terrific".
It's a devastating parental nightmare. Performance and execution are brilliant from all corners.
Tilda Swinton's piercing lead dominates, of course. But there is excellence all round. The three Kevins, played at different ages by Ezra Miller, Jasper Newell and Rock Duer, are uniformly mesmerising and unsettling.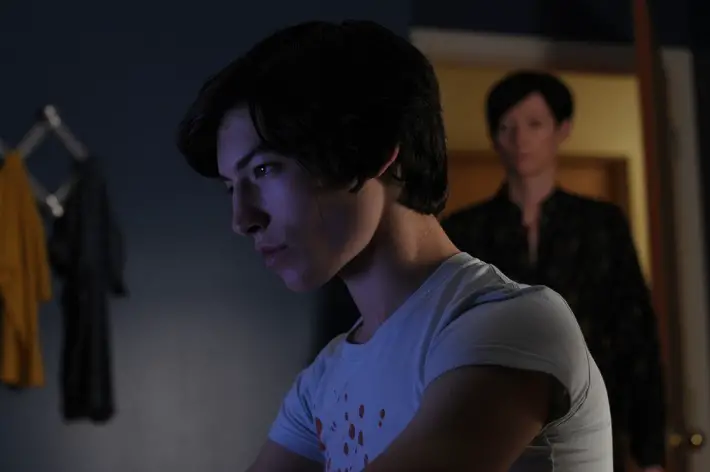 "Pretty much unmissable"
John C. Reilly as the husband and father, effortlessly embodies ineffectual masculinity. Ramsay subtly marginalising him to such an extent that his presence always feels likes it's just off-screen.
Not a horror film per se, yet it is full of the creeping dread that the best of that genre provides.
Don't worry about whether or not you've read the book. The film stands alone and, so long as you can handle the bleakness, it's pretty much unmissable.
9/10