Vampyr (1932) – Film Review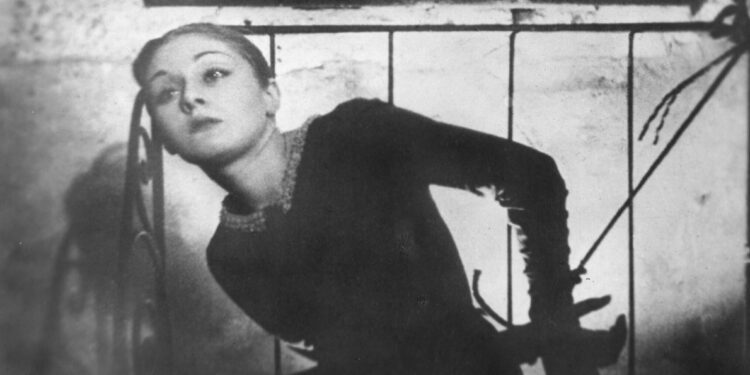 Director: Carl TH. Dreyer
Cast: Maurice Schultz, Sybille Schmitz, Julian West
Certificate: PG
By Sarah Morgan
He may not have been prolific, but Carl Theodor Dreyer remains one of the key figures in early cinema.
The Danish film-maker's 1928 production The Passion of Joan of Arc is considered to be one of the greatest movies ever made, but I much prefer the next entry on his all-too-short CV, Vampyr.
I first saw it as a fledgling horror fan back in the early 1980s. I thought it was going to be in the same vein as the old Universal or Hammer movies being shown in double-bills by the BBC at the time, but I was very much mistaken.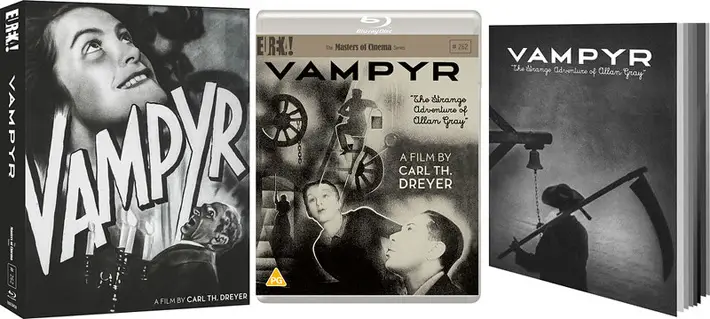 "Chilling atmosphere"
While those were fun romps that might contain a handful of scares, they were never frightening enough to give me nightmares. But Vampyr's chilling atmosphere, which evoked a kind of foreboding and menace, certainly did.
The sensation has stayed with me for 40 years, and I was intrigued to see if it would have a similar impact when I finally got to see the film for a second time via its Blu-ray release – and it did.
Vampyr was funded by French-born aristocrat Baron Nicolas de Gunzberg, who eventually settled in the US and served as an editor on such magazines as Vogue and Harper's Bazaar; he was also named on the International Best Dressed List Hall of Fame in 1971.
But, using the name Julian West, he also takes the lead role of Allan Gray in Dreyer's film. A student of the supernatural, he stumbles upon a remote village under the thrall of a vampire and becomes embroiled in an attempt to destroy it.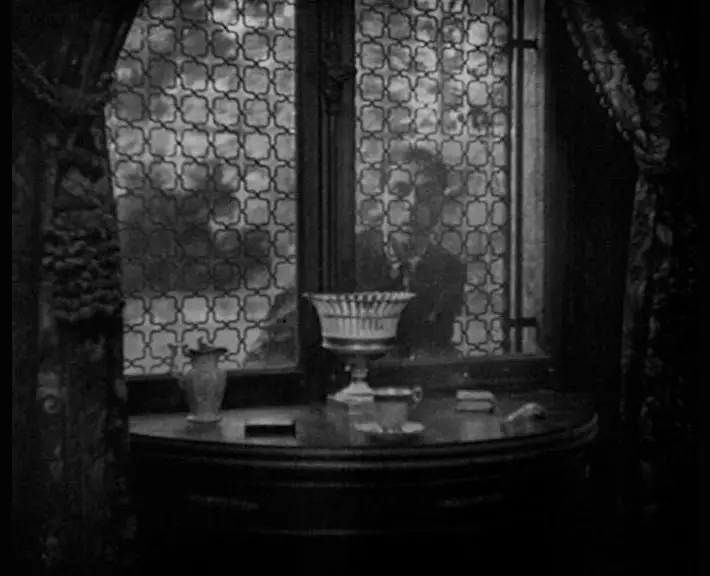 "Unsettling"
The plot – culled from a selection of stories penned by J Sheridan Le Fans – is fairly straightforward horror fare, but the way it's depicted is anything but. Some critics claim that de Gunzberg/West was a poor actor, but for me, his pauses and uncertainty add to the film's otherworldliness. In fact, Dreyer cast only one professional actor, and that lack of polish, coupled with being shot on location, gives the entire project an edge it would not have had if it had been made on a Hollywood soundstage.
Vampyr was also originally conceived as a silent movie, but its long gestational period meant that sound had arrived by the time shooting was due to start, so dialogue was added. However, it's used sparingly, and again, this adds to the on-screen spookiness.
The film celebrates its 90th anniversary this year, and deserves all the plaudits this restored version is bound to receive – it is far more unsettling than any modern CGI-laden offering could ever hope to be.
LIMITED-EDITION BLU-RAY (3000 COPIES) FEATURES:
• Hardbound Slipcase
• All-new 2K digital restoration of the German version by the Danish Film Institute, completed in 2020 after an extensive decade-long restoration process, with uncompressed mono soundtrack
• Optional unrestored audio track
• Two audio commentaries: one by critic and programmer Tony Rayns; the second by filmmaker and Vampyr fan Guillermo del Toro
• Visual essay by scholar Casper Tybjerg on Dreyer's Vampyr influences
• New video interview with author and critic Kim Newman on Vampyr's unique place within vampire cinema
• Two new video interviews with music and cultural historian David Huckvale on the film's score and its adaptation of Sheridan Le Fanu
• Carl Th. Dreyer (1966) – a documentary by Jörgen Roos
• Two deleted scenes, removed by the German censor in 1932
• The Baron – a short MoC documentary about Baron Nicolas de Gunzburg
• Optional English subtitles
• A 100-PAGE BOOK - featuring rare production stills, location photography, posters, the 1932 Danish film programme, a 1964 interview with Baron Nicolas de Gunzberg (producer and actor "Allan Gray"), an essay by Dreyer on film style, and writing by Tom Milne, Jean and Dale Drum, and film restorer Martin Koerber
Vampyr is released on Blu-ray by Eureka, £25.99