They Live in the Grey (2022) – Film Review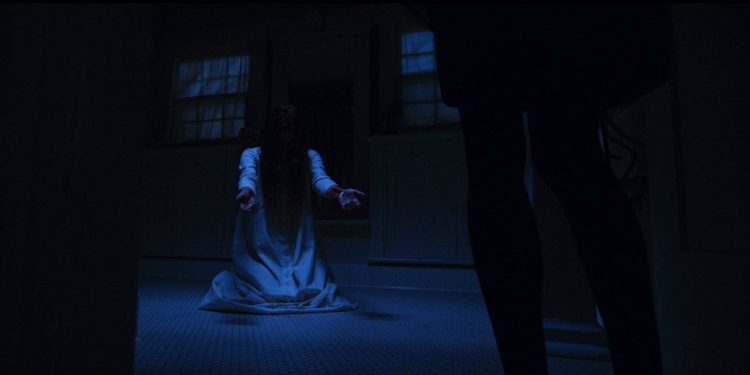 Directors: Abel Vang and Burlee Vang
Cast: Michelle Krusiec, Ken Kirby, Madelyn Grace
Certificate: 18
By Sarah Morgan
"I see dead people," confessed Haley Joel Osment's Cole Sear in 1999's smash-hit chiller The Sixth Sense.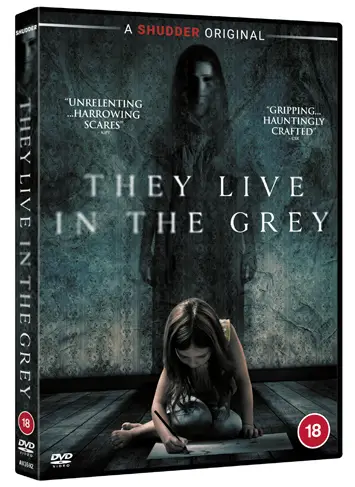 You keep expecting Claire Yang, the central character in the Shudder streaming platform's supernatural thriller, to say the same thing – and perhaps she would if she was nine-years-old, rather than being a social worker grieving the loss of her own child while trying to present a sane, level-headed face to the world.–
"Skilfully crafted"
But the truth is that Claire is unravelling, and a suspected abuse case threatens to tear her apart once and for all.
She's been asked to investigate the home life of pre-adolescent youngster Sophie, whose bruises are causing concern to her teachers; they think her parents may be the cause of them. At the family home, Claire is troubled by visions of a dead woman, a poltergeist whose actions may be behind Sophie's injuries, rather than her very respectable, middle-class mum and dad.
The visions increase, revealing what happened to the ghost and her own family; Claire's sightings of her dead son as well as other corpses who approach her without realising they've passed on don't help her state of mind. They also force her to keep her estranged husband, a police officer, at arm's length, even though they're still clearly very much in love.
Brothers Abel and Burlee Vang are the brains behind the film, and they've skilfully crafted a low-key, subtle offering that keeps even those very familiar with horror movie tropes guessing until the very end.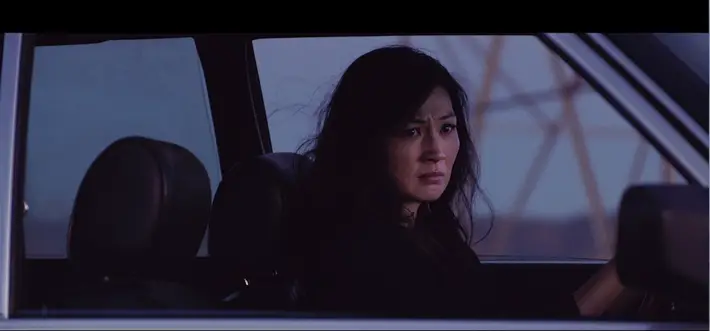 "Tension and invention"
For much of the running time, we're not sure whether we should sympathise with Claire as she questions her own mothering skills – was she somehow responsible for her son's death, and why has she seemingly driven her husband away? The Vangs dangle tidbits of information in front of us, drip-feeding aspects of the story that satisfyingly come together at the end.
But not all the plaudits should go to them – they've been blessed with a small but brilliant cast, led by the outstanding Michelle Krusiec as Claire. Special mention should also go to Ellen Wroe, who plays Sophie's frustrated mother. Both breathe life and depth into characters which could have been flat and unsympathetic in less skilled hands.
Although They Live in the Grey is unlikely to gain even a fraction of the hundreds of millions The Sixth Sense garnered at the box office 23 years ago, it matches it all the way in terms of tension and invention. What's more, it should appeal to non-horror fans too thanks to its fine performances and tension-filled storyline.
They Live In The Grey is on DVD & Digital now from Acorn Media International