The Stylist (2020) – Film Review
Director: Jill Gevargizian
Cast: Najarra Townsend, Brea Grant, Davis DeRock
Certificate: 18
By Sarah Morgan
Lockdown meant that many of us were forced to grow our hair long and couldn't wait to get back to the salon once restrictions were lifted.
It's probably a good job we hadn't seen Jill Gevargizian's debut movie (it's an expanded version of a short she made four years earlier, which is included among the special features) beforehand, otherwise we might have been loathe to risk a visit.
Hairdressing is a world the writer-director-producer knows well having spent more than 10 years as a stylist herself. We're betting the movie is not, however, autobiographical…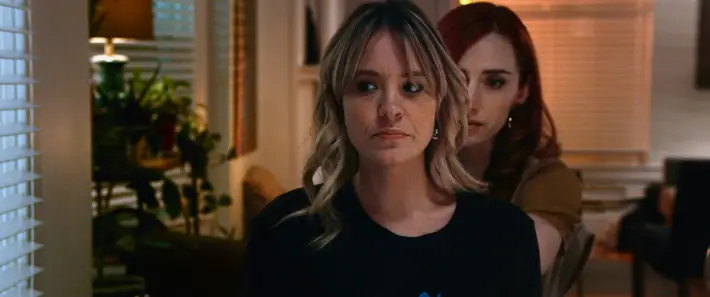 "Unravel"
Najarra Townsend plays Claire, the titular character, who works in what appears to be quite a swanky premises. The tale opens at the salon, where she's tending to a new client during a late-night session.
They're the only ones in the shop and all seems to be going well until the customer admits to having had an affair. Suddenly Claire turns from being friendly into a psychopath who first kills then scalps her victim. Later, back at home, it's revealed that Claire has murdered before – she has an ever-growing gruesome collection of 'wigs' she likes to wear from time to time.
She continues to slaughter those who cross her path as her psyche begins to completely unravel, an event brought on by a trauma from her past and her failure to fully connect to those around her. This leads to a shocking climactic event that no wash and brush-up could ever erase.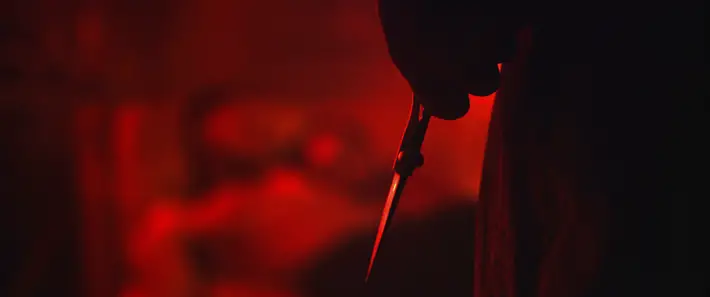 "Impressive"
There are shades of The Texas Chain Saw Massacre, The Silence of the Lambs and Psycho about The Stylist, but it never merely apes any of them. Instead, it's a pretty impressive piece of film-making which somehow manages to make its main protagonist sympathetic, despite her bloodlust.
Townsend deserves plaudits for her performance, but Gervargizian, as the author and driving creative force behind the production, is the one who should be truly applauded.
Here's hoping it won't be long before she's back behind the camera, perhaps with a larger budget to play with, although I suspect her strength comes from making the most of what she has – having heaps of cash to spend can have a nasty habit of stifling invention.
The Stylist is released on Blu-ray by Arrow, £24.99