The Show (2020) – Film Review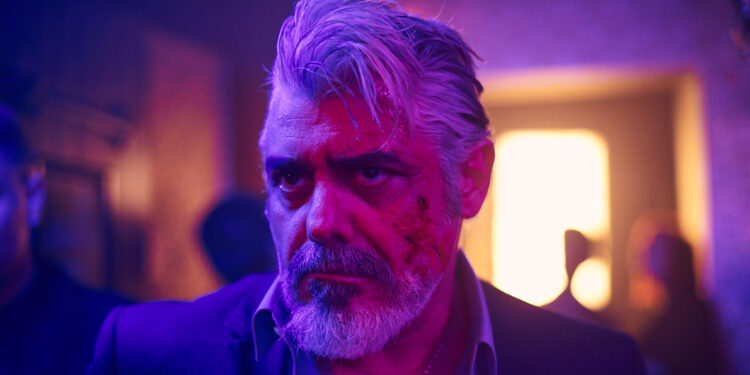 Director: Mitch Jenkins
Cast: Tom Burke, Ellie Bamber, Siobhan Hewlett
Certificate: 15
By @Roger Crow
Tom Burke was magnificent in BBC saga Strike, and is perfect as the hero of another detective saga. Dressing like Dennis the Menace and looking like a member of The Cure, he plays a man of many talents, passports, and identities who arrives in Northampton.
On a mission to locate a stolen artefact for his menacing client, Fletcher becomes entangled in a twilight world populated with voodoo gangsters, noir private eyes, and a masked avenger.
It's a great synopsis, but as is often the way with Press blurb, it's wide of the mark. The advertising copy doesn't really do justice to this glorious mix of comedy, detective drama, gangster thriller and just plain extraordinary film making.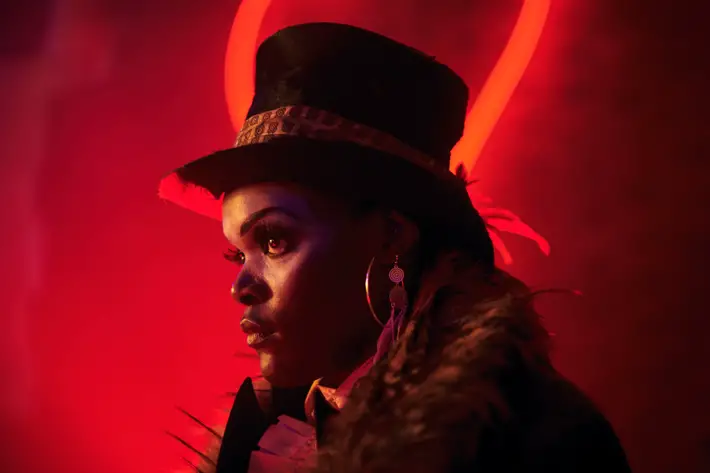 "Increasingly bizarre"
I've been hooked on Alan Moore's work for decades, and have long been frustrated that he's not done more film work. His comics, such as Watchmen, V for Vendetta and The League of Extraordinary Gentlemen have of course been adapted, but he's given them a wide berth and ensured his name never graced the credits.
While The Show's peripheral characters are every bit as rich and interesting as those in the foreground, at the heart of it is Moore himself, who, as a thespian, is not bad at all.
Yes, there are times it gets a little confused, but the pros far outweigh the cons. There's a Fast Show-style contrary character who lends valuable bits of exposition, and a cab driver who stitches the action together, not to mention one of the most surprising detective agencies in years. Think Bugsy Malone and you get the idea.
Burke is perfect as the hero, playing things straight, and keeping the viewer on side as things become increasingly bizarre. Christopher Fairbank, who has long been one of the best character actors in the business, lends solid support as the villain, and that finale is a nice twist on the usual showdown. Just wait until you see the hero's weapon of choice.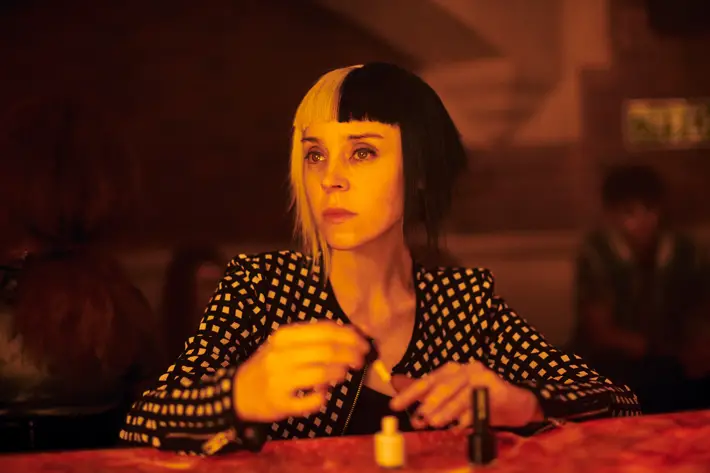 "Density of detail"
I can imagine how huge the script must have been considering the density of detail. But that's Alan Moore for you, a character who's long been one of the most original forces in the comics industry. And on film he's just as fascinating.
Beautifully shot, with luscious cinematography by Simon Tindall, and a terrific cast, including Ellie Bamber and the excellent Siobhan Hewlett, The Show is one of my favourite films of the year. Having watched it once, I'll happily give it a second viewing, because there's so much going on.
If you're a fan of John Steed's 1960s era The Avengers, The League of Gentlemen, and obviously Moore's other work, then this might be right up your neon-lit street.