The Complex (2020) – Film Review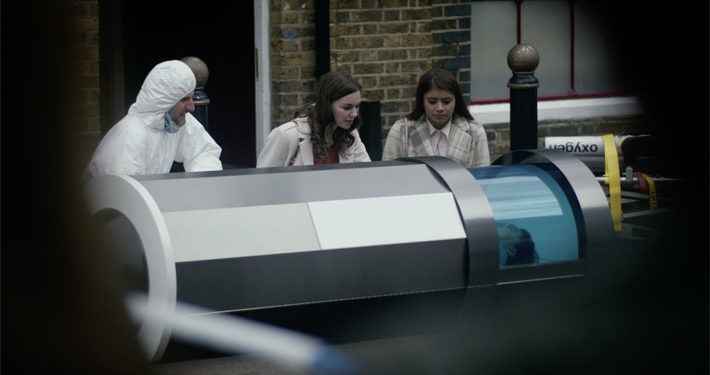 Director: Paul Raschid
Cast: Michelle Mylett, Kate Dickie, Al Weaver
By Roger Crow
Timing is everything in entertainment. As most feature films take around 18 months from script to screen, little wonder many dramas may seem topical at the time of shooting and dated by the time they hit the big screen. Then there are those dramas which accidentally become so on topic, you'd think they were shot yesterday.
The Complex falls into the latter camp, an interactive thriller which will leave many viewers/players feeling uneasy for a chunk of the duration.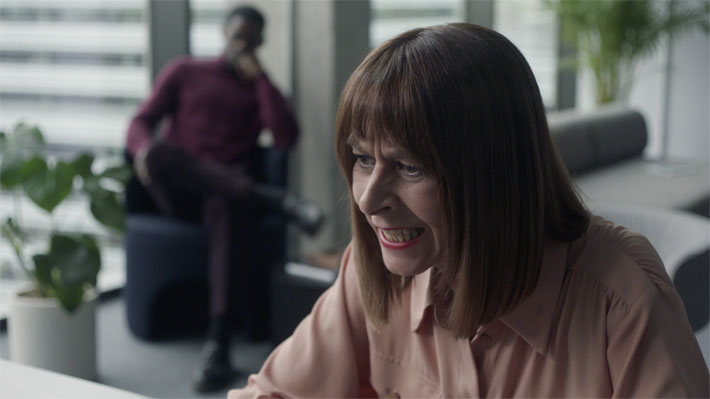 "Perilous secret"
Written by Lynn Renee Maxcy, part of the Emmy award-winning writing team behind TV's The Handmaid's Tale, this offering from director Paul Raschid looks terrific. I played it on the Xbox 360, and not only does it look crisp, the interaction is very smooth. There's no lag that hindered similar ventures from years ago.
Michelle Mylett is the alluring heroine Dr Amy Tenant, a leader in the advancement of Nanocell Technology. Now, in London, news breaks of a blood-vomiting civilian whose identity is far from coincidental.
Reunited with an old friend, Amy is trapped in an impenetrable HQ of laboratories — a womb of scientific advancement with a perilous secret.
With solid support from Kate Dickie and Al Weaver, this keeps you guessing throughout.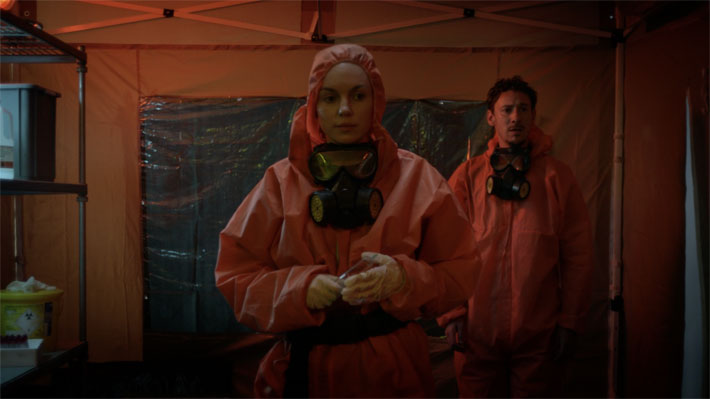 "Graphic moments"
Part of the USP is if you pause for a cuppa, and later pick up from an earlier point, you can try some of the options you didn't try before. And when it comes down to that finale, there's a real dilemma.
It's not for the faint of heart. There's some graphic moments, and lots of swearing, but as someone who's tried similar shorter live action offerings like Black Mirror's 'Bandersnatch', I'm guessing this will be hugely popular.
If you can get past that topical hurdle which makes it feel snatched from the news headlines, then this is very addictive.
I may have to play it again soon to see how things play out next time. Just a shame the sci-fact thriller unfolding outside our front doors doesn't have an off button.
The Complex, a live action, interactive sci-fi thriller is released worldwide through PC, PS4, Xbox One and Nintendo Switch - out now