Early Universal Vol. 2 – Review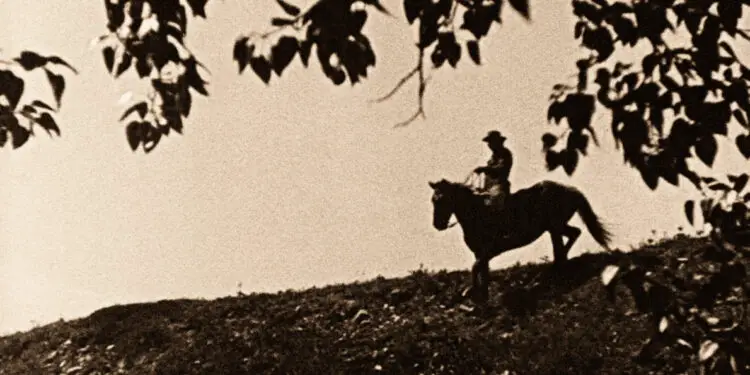 By Sarah Morgan
Distributor Eureka's second collection of silent classics from the Universal vaults is an odd mix of three movies – they have little in common with each other, apart from their age.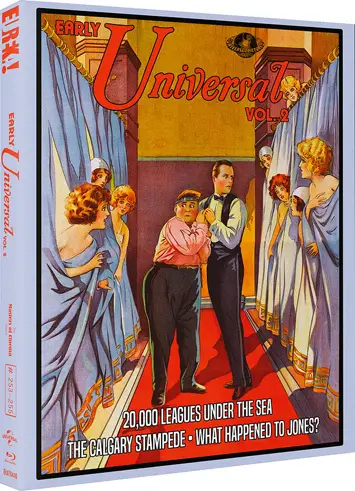 The first disc is dedicated entirely to 20,000 Leagues Under the Sea, director Stuart Paton's 1916 adaptation of Jules Verne's classic novel; it also includes elements of Verne's sequel, Mysterious Island.
"Pioneering"
This was only Glasgow-born Paton's second film, and it's an astonishing achievement when you consider how old it is – it was released over a century ago, midway through the First World War, around the time of the Battle of the Somme.
Allen Holubar heads the cast as Captain Nemo who, bizarrely, resembles a blacked-up Santa Claus. After rescuing the survivors of an American vessel rammed by his submarine The Nautilus, Nemo proceeds to amaze them with his technologically advanced ability to walk on the seabed. Their paths also cross with a group of Civil War survivors who, following a disastrous hot air balloon ride, crash land on a desert island inhabited by a mysterious girl.
Nemo, meanwhile, pursues his personal mission to take revenge on those who wronged him.
Although some will be understandably disgusted by the use of black-face, the film remains impressive, not least for its use of pioneering underwater camerawork by the Williamson brothers, whose contribution is acknowledged via an appearance by the siblings during the opening titles.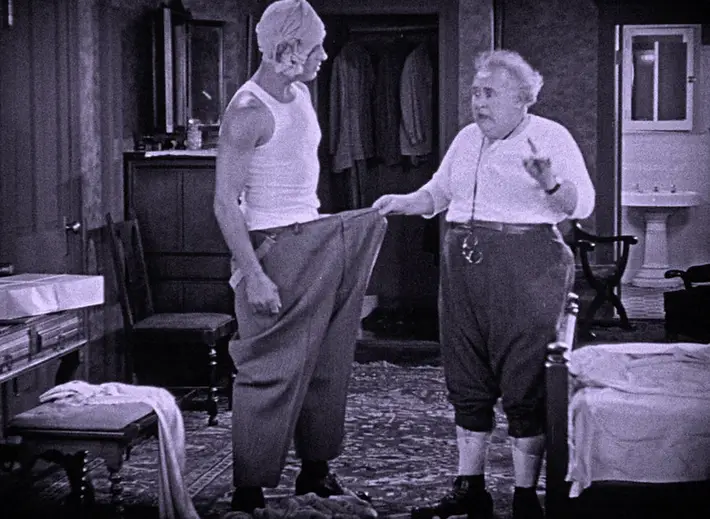 "Worth the price"
The second disc contains two movies. The first, The Calgary Stampede, stars real-life rodeo champion Hoot Gibson as an expert rider accused of murdering his girlfriend's father.
The second is the comedy What Happened to Jones?, in which Reginald Denny, the man dubbed 'the King of Farce', portrays a young man about to be married. On the night before the big day, he's persuaded to take part in an illegal poker game which is then raided. Our hero subsequently goes on the run, adopting a series of disguises in order to evade capture.
Neither offering lives long in the memory, they're merely indicators of the style of film being made during the early years of cinema. 20,000 Leagues Under the Sea, however, is worth the price of the set alone. Kim Newman is also on hand to explain its importance in a documentary which is easily the best special feature available in the collection.
'Early Universal Volume 2' is released on Blu-ray by Eureka, £25.99