No Spin: My Autobiography by Shane Warne – Review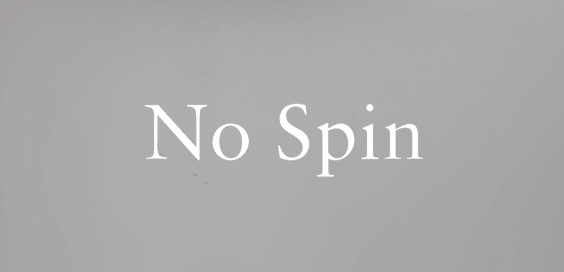 By Michael Pounder
The first thing to say about this book is that you don't need to be a cricket fan to find it fascinating. Shane Warne's life story is a refreshingly candid, entertaining, poignant and frequently eye-popping tale, in many ways more akin to that of a rock star or Hollywood actor than a cricketer.
For the uninitiated, Shane Keith Warne took an incredible 708 Test wickets for Australia in a career than spanned exactly 15 years, during which time he terrorised some of the best batsmen in the history of the game – along with plenty of English ones – with his mastery of leg-spin bowling. To put that into some sort of context, Ian Botham took 383 wickets in his career and, until just a few years ago, was still England's all-time leading Test wicket-taker.
But that's just half the story here, as we also learn about Warne's equally colourful life off the field, including the numerous controversies, text-message scandals and his well-publicised relationship with Liz Hurley.
"Fast-moving stream of consciousness"
B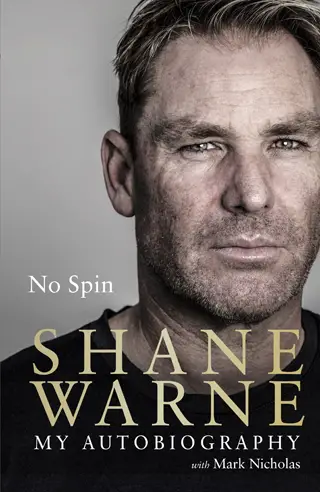 efore I opened the book I took a glance at some of the other cricket autobiographies in my bookcase. Very few of them were particularly memorable or inspiring, and most followed a very similar pattern. "I began playing cricket when I was five, then I played junior county level, then I graduated to the big time, etc." I had a feeling this would be different and I wasn't disappointed.
Brilliantly written by Mark Nicholas, Channel 5's slick cricket anchorman and erstwhile Hampshire stalwart, it feels like you're listening to Warne telling you about himself – the person rather than the sportsman – a fast-moving stream of consciousness, filled with surprises from the outset. As a lifelong cricket fan myself, I thought I knew about Warney. Bleached blond hair, bit of a larrikin, liked a few beers and smokes, decent leggie who gave it a rip. Turns out that I literally didn't know the half of it.
First off, he very nearly wasn't a cricketer at all. His first love was Aussie Rules football, and he came agonisingly close to making the big time with Melbourne AFL club St Kilda, before switching his focus to cricket. We then learn of his initiation into the professional game during a stint in Bristol in the late 1980s, which turned out to be much more about learning to down pints than knocking over opposing batsmen – indeed he claims to have gained two stone over the course of the summer!
"Lived life to the full"
From then on it's a rollercoaster ride as Warne is picked for Australia and his meteoric rise begins. There's 'the ball of the century' to the hapless Mike Gatting in 1993, the World Cup triumph of 1999 (both on English soil), his numerous bust-ups – with team-mates and opponents alike – and more scandals than Love Island and 'Strictly' combined.
It's fair to say that SK Warne has always lived life to the full, and without giving too much away, the only other cricket autobiography in my bookcase that even comes close, is that of one IT Botham, which should tell you all you need to know about this Warney guy. The phrase 'you could write a book about it' was never more appropriate.
'No Spin: My Autobiography' by Shane Warne is published by Ebury Press, £20 hardback