Ferrari: Under the Skin by Andrew Nahum – Review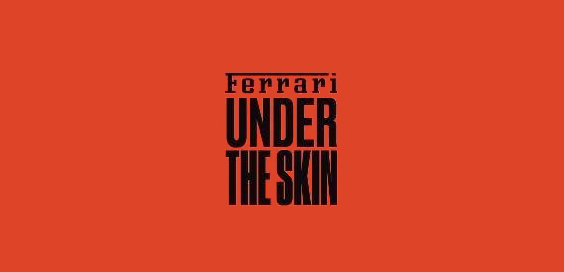 By Liam Bird
If you were fortunate enough to have been in the Emilia Romagna region of northern Italy last autumn, or indeed if you've ridden the Tube recently – especially so the Circle or District lines – you probably won't have failed to notice posters for 'Ferrari: Under the Skin'.
It is, in fact, an exhibition first, a book second. Originally held simultaneously in Modena; birthplace of the legendary marque and the mercurial man who gave it its name, and Maranello; home of the Ferrari factory, the Fiorano test track, the Ferrari F1 team, and the rest of the racing red empire, it was devised to help celebrate this most famous of Italian, and un-ashamedly glamorous, motor maker's 70th anniversary.
After its autumnal run in Italy the whole exhibition was then shipped over to Kensington High Street's Design Museum where, at the time of writing, it can still be seen. It's a must. Even if you've only the merest hint of petrol running through your veins, buy a ticket before it closes on April 15th.
"Item of quality"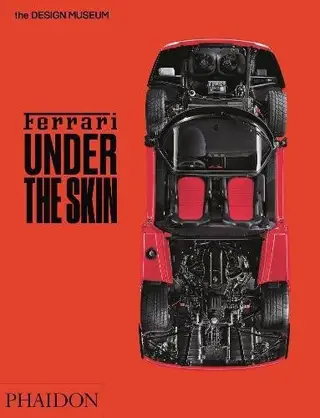 But, what if you simply can't make it?
Phaidon's Ferrari: Under the Skin is actually the official programme for the exhibition. Well, I say programme, it is in fact very much a hardback book. Designed in association with both Ferrari and the London Design Museum it is as you would expect: An item of quality – as aesthetically pleasing as it is informative.
Whilst it will never stir the same feelings as standing next to the original wooden styling buck of a the experimental 365 P of 1966 (only two examples of the special three-seater were ever made) or the actual the frame over which Scaglietti craftsmen stretched aluminium panels in order to make just 32 examples of the now legendary 250 GTO's bodywork (both can be viewed in London) it is still undoubtedly a tome over which one can easily and happily pore.
Like the exhibition with which it shares it name, not only does Ferrari: Under the Skin bring together some beautifully evocative black and white photographs, design drawings, Ferrari year book covers, driver portraits, engine blueprints, and scans of such documents as the 1967 Luigi Chinetti original bill of sale for Steve McQueen's 275/GTS Granturismo, letters written and signed by Enzo Ferrari himself (note the famous signature in trademark purple ink), and the architect's plans for the original Via Abetone factory buildings, it also goes some way to explaining, or trying at least, what it is that makes Ferrari so admired, revered and coveted.
"Glamorous"
It's not all photos. With chapters written by Stephen Bayley and Peter Dron – both experts in their own fields; design and motoring respectively – as well as both Andrew Nahum and Martin Derrick the text delves into how Ferrari lured the world's best known drivers, and the world's most glamorous of stars, through the gates at Maranello. Not to mention the engineers, the designers, the stylists, and the mechanical geniuses that went before them.
From someone born in quite humble beginnings Enzo Ferrari rose to become one of the most famous and instantly recognised people in the world. In doing so his cars and his company did the same. And yet to most he remains, by his own doing so perhaps, a mystery.
Reclusive, argumentative, manipulative, Enzo Ferrari was all of those things. He once said of himself: "I have yet to meet anyone quite so stubborn as myself and animated by this overpowering passion that leaves me no time for thought or anything else. I have, in fact, no interest in life outside racing cars."
He's also quoted as saying: "It's true that I have never met any man whom I thought altogether resembled me – but only because my faults are so enormous" Ferrari was as contrary and capricious as the cars that now bare his name are desirable.
No matter how hard this book and the exhibition that it accompanies tries, no one but those closest to the man they called Il commendatore will ever truly know what really got under his skin.
'Ferrari: Under the Skin' by Andrew Nahum is published by Phaidon for the London Design Museum, £39.95 hardback