An Interview with Baz Warne of The Stranglers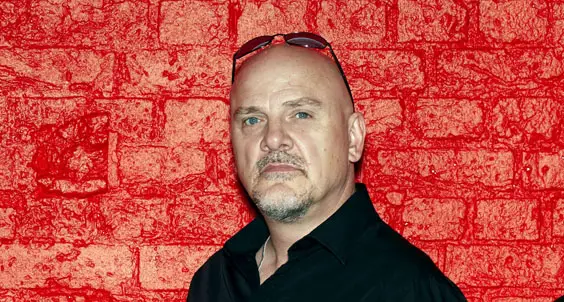 By Roger Crow
The Stranglers are one of the most iconic British rock bands of the past 43 years. Ahead of their UK tour, I have a chat with lead singer and guitarist Baz Warne…
How are you and the band doing?
Things are going really well actually. We've been down in the west country for the last week rehearsing and putting the set together for March. It's always a pleasure because we get to play some obscure stuff if we want.
The band has a catalogue of so many great songs. How do you choose the playlist?
There's a couple of little mental folders that we have. One of which is labelled 'Must Do' songs. There's a lot of songs that people demand to hear. Then there's the other which is the 'Please Yourself' folder. We just like to mix things up a bit. That in itself is great fun.
What's your schedule like at the moment?
We've got another week, then we go away and do a bit of homework; mull things over. Then we get back together at the end of February for a weekend of topping and tailing. That's when the set really comes back together.
"It's a good mix"
What can fans expect from the gigs – a mix of new and old?
Yeah. It's the hoary old cliche. 'Expect the unexpected'. When you tour a lot and you've got so much material to choose from, it's really nice to be able to mix it up and play some things that people would just not expect. So we'll just continue with that tradition. There's a lot of songs you'd like to play but they simply don't work live because they were pretty much studio productions. Obviously you've got to allude to the past because it's so massive. But we like to play more current stuff and new stuff and stuff that's much more recent. So it's a good mix.
Was it a strange experience to join the band in your mid-thirties?
Yeah, I'd all but consigned myself to family life. I was married with two babies and playing my local north east. That seemed enough for me. But then this came along, and if I'm honest I thought 'Is this is what I want to do with my life? Have I got the time left to do it? Will I fit in?' All of those questions. But once I'd come down and rehearsed with the band I got the gig and embraced it… We're a family and you take and accept everything that comes along with that.
Is it surreal being a rock star?
There are big rock star moments then there is going into Asda to do your shopping. We're just people at the end of the day. We do enjoy the trappings from time to time. I'd be a liar if I said we didn't.
"Big achievement"
Career-wise where and when were you happiest?
I'm really happy now the way things are going. When we released the first album I was on, Norfolk Coast, that was a long process. I joined in 2000 but the album didn't come out until 2004. So it took us a while to find the direction for that. I would have liked it to go in a more heavier kind of rocky direction. Ultimately, through a long process of writing, we wrote all the songs from scratch, and we went out on the road and played them all live as well, which was a huge factor on that record.
Once that had been recorded and we had the whole package and I had a tangible, physical piece of document in my hand, and I was able to look at it and be proud of it, that was a big achievement. That album got massive critical acclaim and sort of kick-started the way that it is now. Probably the last 10 years or so when we've been down to a four piece, we've had some wonderful times.
Did you feel you belonged in the band straight away or was there a period of transition?
I did feel that I belonged immediately. Obviously they have a huge history. They were very tight. It's like coming into a huge, big bloody entity. I mean I didn't know the band or the crew. The only thing I did know was the songs. But I was welcomed in with open arms. We've been very fast, tight friends from the word go. I think when I proved my worth, if you like, with some of the songs that I'd written and attitude and just the way that I approach things. It seemed to fit in very well with them. Plus I'm quite significantly younger and I'm from an entirely different part of the country. They're southerners and I'm a northern boy, and I know it sounds a bit silly, but there was something to be said for that as well. Bringing everybody back down to earth a little bit.
"We deconstruct the songs"
Playing your adopted home town of Leeds must be interesting.
Yeah, the O2. How they manage to get that many people in there is beyond me. It always seems to be one of the fullest gigs, I think by the virtue of the shape of the room. When you go on stage and look out there, it's just amazing. They pack them in and the atmosphere is always warm and genial. And they love their music, so we love to play for them.
Obviously the gigs are dominating part of 2017. What have you got planned for the rest of the year?
We're hoping to keep the summer relatively quiet, so we can get together and work our way through some ideas, of which there are many. It's kind of a long deconstruction process because we sit and take everything apart. We deconstruct the songs, we put them back together.
We get to pick out the ones we think are contenders. And a lot of the time there will be something there that you really didn't think had any legs, or any merit at all, and somebody will play something and it just transforms it. And they are really special times actually when there's just the four of us in the room. You look at each other and you think 'Wow. That sounds really good'. You can't help but think to yourself, 'I can't wait until people hear this.' That's when you're back to being 21 again. You've got that fire in your belly.
Top image © David Boni