An interview with Actor, Maggie Bain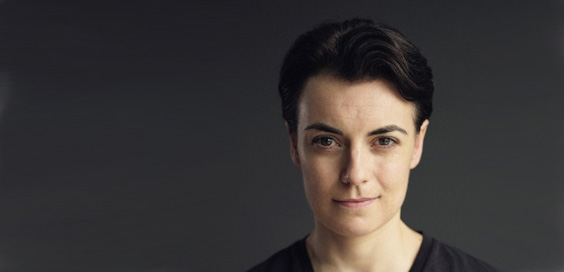 About to take on the iconic role of Henry V at Shakespeare's Rose Theatre in York, Maggie Bain talks to Matt Callard about the role, tackling it as a woman and the enduring appeal of the Bard – as well as working on Black Mirror…
Shakespeare's Rose Theatre has become an important part of Yorkshire's cultural scene very quickly. Are you looking forward to performing in the venue – and in the open air? What do you like about the setting?
Yes! Absolutely!! I was lucky enough to be in Emma Rice's A Midsummer Night's Dream at the Globe a few years ago, which was my first experience of this kind of theatre and I loved every minute of it. The relationship with the audience is so immediate, you can see them as clearly as they can see you and the groundlings can absolutely interact and answer back, which is extremely thrilling. Having the chance to perform this incredible role in a play connected so directly to York is also very exciting.
How does it feel to be taking on the iconic role of Henry V and what do you hope to bring to the character, as an actor and as a woman?
It's an absolute privilege to play role like this. I've been a lover of Shakespeare since I was 14 and I've been in a few of his plays but never had the chance to take on the challenge of the big speeches and epic journeys synonymous with the central male roles. Yet I've always been able to connect with them whenever I've read them. Shakespeare writes emotion beautifully and there's nothing gendered about that. I've never read a Shakespeare play and felt I couldn't relate to any of the characters or their situations because I'm a woman.
"You want your choices to come from a truthful place"
Does this particular play take on special resonance with the current political climate and Brexit – or does that not concern you?
Absolutely it does and it does concern me, it concerns all of us at the moment. Whether or not we consider ourselves political what is happening right now will affect everyone in this country, Europe and beyond. We have to know where we've come from to understand how we've got to this point in order to gauge as best we can the consequences of the decisions we are making now. There is not enough of this, it seems like our politicians are only interested in tearing each other down to find faults and not solutions. This play interrogates what our leaders should be, it is always said that Shakespeare is timeless and it's true.
Do you have a favourite soliloquy – and why?
It's hard to choose one, I'm spoilt for choice and they all mark different stages of Henry's epic journey. 'Upon the King' is the speech where I get to address the audience the most directly so that has a particular resonance for me but I love them all.
Have you studied and past Henrys? Which performers do you admire and why?
I've seen Henry V many times, including the iconic portrayals on film by Olivier and Branagh but I deliberately avoided looking at anything in preparations for playing the role. As an actor you want your choices to come from a truthful place and that can only be found by playing in the moment, not from trying to recreate someone else's moment. I've actually done Henry V before but I played Hostess, Gower, Salisbury and Isobel, so it's fantastic to get to explore it again from Henry's perspective.
"Complex human emotions"
What keeps on bringing people back to Shakespeare?
As I've said, his work is timeless, he writes beautifully about universal themes and the characters are constructed with complex human emotions. You can read them or see them again and again and recognise the relevances but every actor and director will bring something different that reveals something new.
How was working on Black Mirror? As bleak as the actual episode?
Working on Black Mirror was a dream. I didn't actually have any scenes with Andrew Scott but I was lucky enough to be there for the table read and he was absolutely astounding. It's such a well oiled machine, and brilliantly written by Charlie Brooker. The production values are astounding so we were well taken care of and it was tremendous fun, despite the subject matter.
What are your personal ambitions as an actor?
My personal ambitions as an actor are to make good work that I believe in and to take jobs that keep pushing me to grow as an artist. I love being asked to read or audition for something I don't know how to do. You know those are the roles that are really going to test you. Henry was one of those.
What's your next project?
I'm not sure at the moment. We're here until September and then anything could happen! That's the nature of the job. As well as an actor I'm a practitioner for internationally renowned theatre company Frantic Assembly and they always keep us busy, so one way or another I'll be making work.