History of Leeds Bradford Airport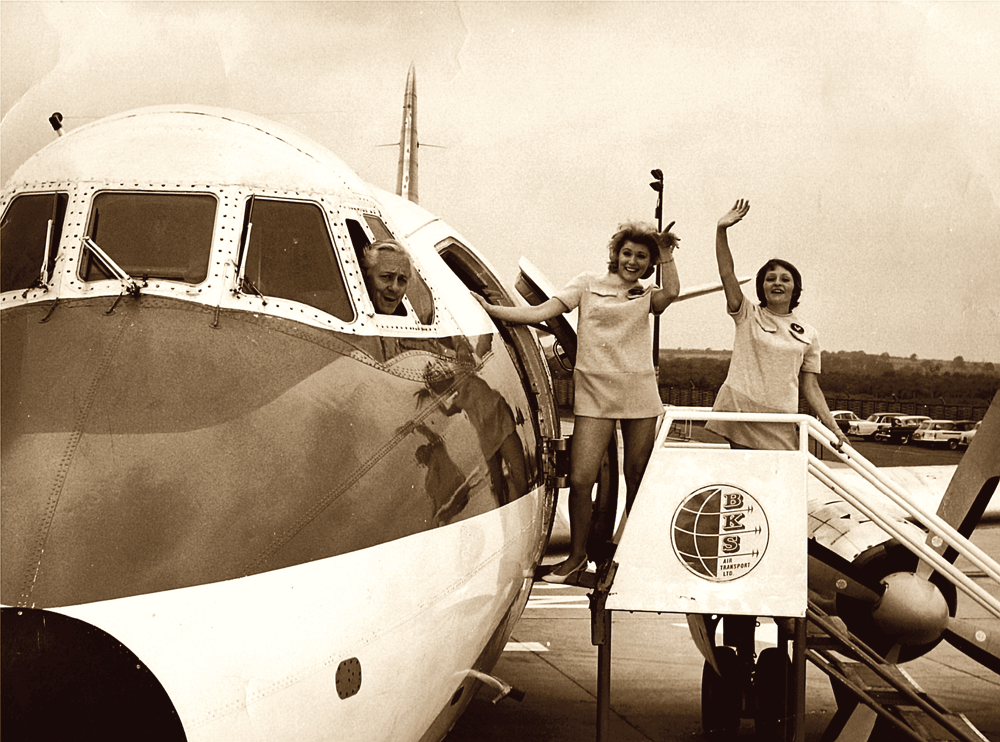 Opened in 1931 as Yeadon Aerodrome, Leeds-Bradford Airport is the largest in Yorkshire
Regular flights began from the airport in 1935 with a service to Newcastle, Edinburgh and London (Heston). During the war, the airfield was used as a shadow factory and constructed almost 700 Lancaster bombers, as well as almost 4,500 Avro Ansons. Civil flights began again in 1947 and by 1978 Regional Airport status had been granted as long as runways were extended.
This work began in 1982 and the new airport opened in 1984, with Wardair flying transatlantic to Canada in Boeing 747s. The airport has continued to grow, with new terminal buildings and new hangars to accommodate Boeing 737s in the mid-noughties.
This fascinating collection of photographs, from the book Leeds-Bradford Airport Through Time by Alan Phillips, traces some of the many ways in which Leeds-Bradford airport has changed and developed over the last century.
Click to enlarge and click back to return:
'Leeds-Bradford Airport Through Time' by Alan Philips is published by Amberley Publishing.
ISBN: 978-1-4456-0609-5
Call 01453 847800 for purchase or visit amberleybooks.com
All photographs courtesy of Amberley Publishing'