Plans Approved For Major Stadium Redevelopment for Wakefield Trinity RLFC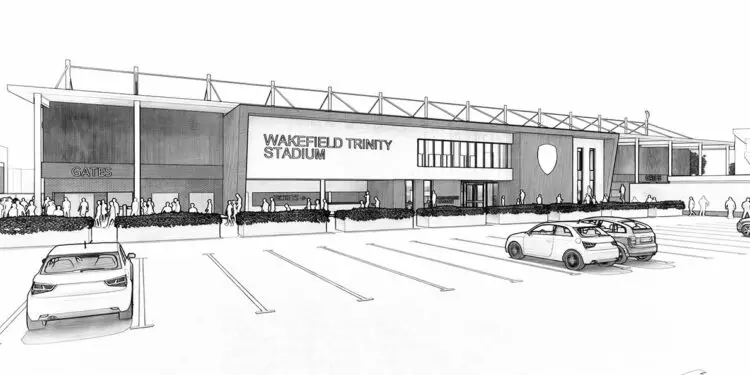 Ambitious plans for the redevelopment of Wakefield Trinity's Belle Vue stadium have been approved by Wakefield Council.
A brand new 2,507 seated capacity East Stand is to be built to Super League standards. And that'll include community facilities too. The plans for Wakefield Trinity R.L.F.C. will also deliver a resurfaced pitch, upgraded floodlights, new meeting rooms, offices, a café and community use fitness facilities.
The planning application was prepared and submitted by Pegasus Group on behalf of Spirit of 1873 Ltd who own the ground. Pegasus provided planning, EIA and economic services, including Socio Economics and Health Impact Assessments.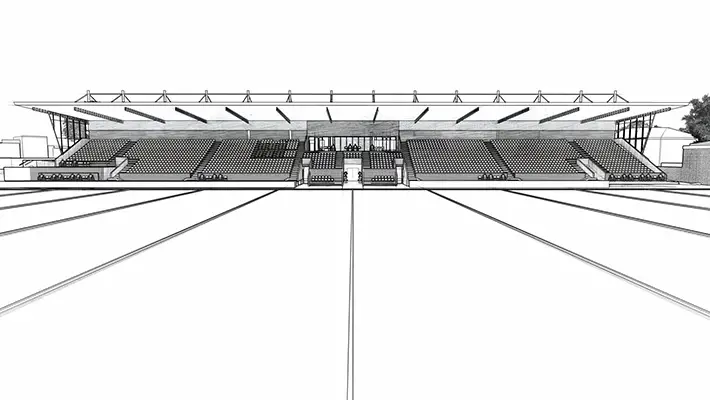 "Club and community use"
The approved plans will see the demolition of the existing east stand. And that'll be replaced with a 2- storey stand which will provide 2,507 seats. It'll also provide a range of new internal spaces for both club and community use. The redeveloped stand will maintain the existing access arrangements from Doncaster Road.
Chris Calvert, from Pegasus Group, said: "We are absolutely delighted that the Council backed this ambitious vision for the future of Wakefield Trinity R.L.F.C. and that we have secured planning permission on behalf of Spirit of 1873 Ltd. Achieving sustainable development requires the planning system to have three overriding objectives: an economic objective, a social objective, and an environmental objective.
He added: "The proposed development is set to boast significant socio-economic benefits during both the construction and operational phases of the development. Wakefield Trinity R.L.F.C. has been an incredibly important part of the community. And its history and the proposed development deepens that sense of place and identity further. Importantly, it promotes well-being. Both physical as well as mental health. And this redevelopment will bring about the ability for increased participation in physical activity, either by inspiring some to become more active having followed elite sport, or to simply come and use the facilities that are proposed."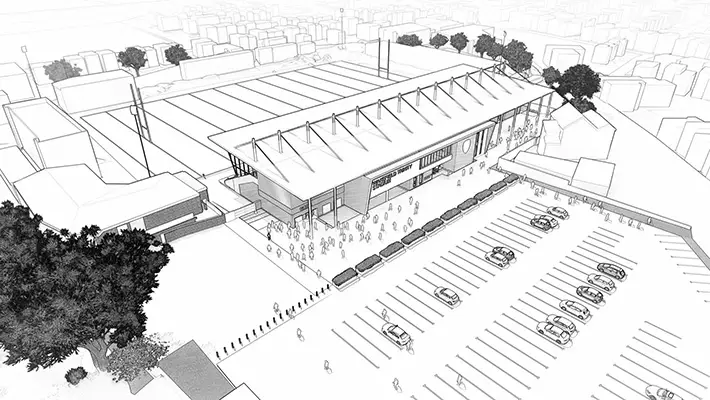 "Significant improvements to the stadium"
The benefits generated by the scheme include:
An estimated 100 on-site jobs supported during the construction phase, with a further 166 supported in the wider supply chain.
An estimated contribution to economic output (gross value added) of £14milion by the construction phase.
Safeguarding 12 full-time equivalent (FTE) jobs on-site.
An additional 2 permanent FTEs likely to be created once the Proposed Development is built and operational.
Providing Wakefield with new facilities including a sports pitch and gym. These can be accessed by local residents. Increasing physical participation in Wakefield is a major issue, with inactivity costing the District an estimated £6.4million per annum.
In his report recommending the scheme for approval, the Council's Director for Planning said: "The works will result in a significant improvement to the stadium both in terms of its external appearance, the professional standard of the sporting facilities and the capability of the site to accommodate community group sporting and related health improvement activities. Overall, it is therefore considered that the proposed development will result in very substantial community benefits."
Pegasus worked alongside Turner and Townend, AFL Architects, Stantec, Waterman Group and Smeeden Foreman.