The Royal Pump Room, Harrogate – History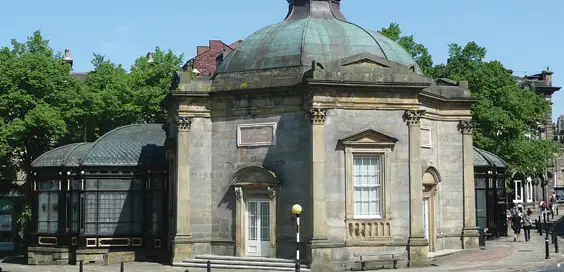 By Malcolm Neesam
Perhaps more than any other building, the Royal Pump Room has become the symbol of Harrogate. It owes its origin to an 1835 attempt to divert the water of the Old Sulphur Well from the public open land of the Stray to the private enclosed land of a neighbouring landlord. The resulting shock to the town resulted in a new Act of Parliament to better protect the wells and improve the town's administration by the establishment of the Improvement Commissioners, whose first act was to build the Royal Pump Room.
Architect Isaac Thomas Shutt used the traditional language of classical architecture to highly unusual effect, applying it to a domed octagonal building whose only precedent appears to have been Berlin's German Cathedral of 1701–08.
"Particularly pleasing"
The window frames are in a particularly pleasing classical form, although erosion has reduced their crispness. The splendid dome, originally lead but replaced with copper in 1950, was once crowned with a florid lantern held aloft by five wooden dolphins, but when they perished in the late nineteenth century, they were replaced by the present decorative iron structure.
By 1900, crowding at the Royal Pump Room was so problematic that the council were debating whether or not to extend the building with an annex, or to replace the 1842 building with a large new structure of Edwardian baroque design.
Fortunately, the former option was adopted, and in 1913, the Lord Mayor of London opened the handsome iron and glass annex, which was embellished with decorative copper roof tiles. The 1842 building was paid for by an admittance charge of two pence, but to preserve the rights given to the public by the Act of 1770 to drink the waters without charge, an outside free tap has always been provided.
Today, the Royal Pump Room contains Harrogate's Museum.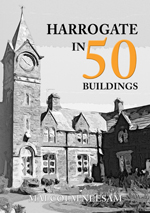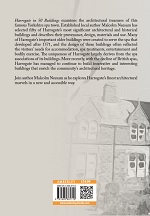 Article taken from 'Harrogate in 50 Buildings' by Malcolm Neesam, published by Amberley Publishing, £14.99 paperback, ISBN: 9781445681115