Save Big on Festival Headliners: Making the Most of Your Summer Music Experience
Summer is in full swing, and that means festival season is upon us once again. The allure of live music, vibrant atmosphere, and an unforgettable experience draws music enthusiasts from all corners. But have you ever stopped to think about the value you're getting for your festival ticket? With ticket prices soaring higher each year, it's essential to understand just how much you're saving or potentially losing. Thanks to a recent study conducted by Love Discount Vouchers, we now have an insider's look into the festival economics, revealing the festivals where you can make a splash without breaking the bank.
Unveiling the Festival Savings
According to the extensive research done by Love Discount Vouchers, the team compared the cost of festival tickets to the price of attending concerts headlined by the major acts. The results are fascinating and could save festival-goers a substantial amount of money. Let's delve into some of the highlights of this data from promo code specialists.
Top 5 Festivals Offering the Biggest Savings:
Reading Festival: +£213.66
Leeds Festival: +£213.66
Boundary Brighton: +£176.60
Bloodstock Open Air: +£128.23
Parklife: +£106.77
Bottom 5 Festivals Resulting in Biggest Losses:
Wireless Festival: -£82.98
Glastonbury: -£63.55
NASS Festival: -£54.94
We Out Here: -£50.91
Isle Of Wight Festival: -£50.05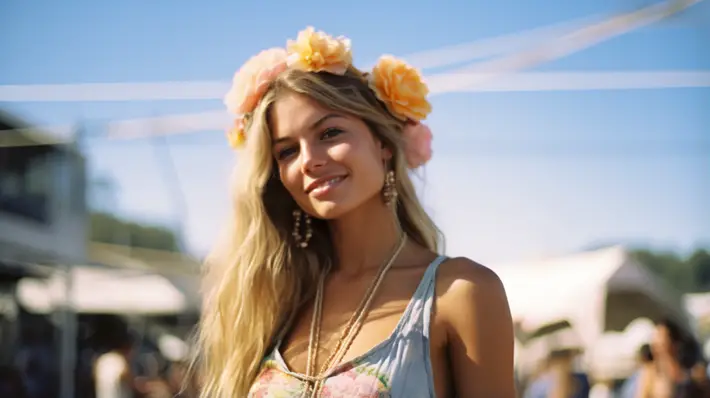 How the Research Unfolded
The study meticulously compared the average cost of attending the top three headlining acts' concerts separately to the cost of a festival ticket. Festivals marked in green on the study's table indicate better value for money, as their ticket prices are lower than the combined cost of individual concert tickets. Conversely, festivals marked in red come with a higher cost than attending the concerts individually.
Making Informed Decisions
The research's primary purpose is to empower festival enthusiasts with insights that help them decide whether to go all-in on a festival experience or opt for individual concerts. While festivals undoubtedly offer an immersive experience, there's also a practical side to consider. Love Discount Vouchers' research equips readers with the knowledge to make informed decisions that align with their budgets and preferences.
Festival Fashion and Savings
Speaking of savings, festival fashion is another area where attendees can cut costs without compromising on style. For example, by delving into Love Discount Vouchers wide range of clothing discounts such as this debenhams discount code. Festival-goers can access trendy attire and accessories at more affordable prices. With the right deals in hand, it's possible to rock the latest festival trends without emptying your wallet.
Final Notes
As summer heats up, the choice between attending a festival or individual concerts becomes all the more critical. Love Discount Vouchers' comprehensive research provides festival enthusiasts with a unique perspective on their choices. With the right information and a dash of savvy shopping, this summer's music experience could be both unforgettable and budget-friendly.
For more in-depth insights into the value of festival tickets and how to maximise your savings, be sure to check out Love Discount Vouchers' complete article. Remember, making the most of your music-filled summer doesn't have to come at the cost of your wallet!