From In-Person to Online: How the Pandemic has Affected Shopping
The pandemic has changed how we shop. With many retailers adapting to less footfall, shopping has shifted further towards the online world. Below, we explore how the pandemic has affected shopping and what this means for the consumer.
Closure
The pandemic saw many shops on the high street close for good. In fact, more than 17,500 chain store outlets disappeared from our streets during 2020. Much of this was down to the fact that only essential shops could stay open during the height of the pandemic. In response, many businesses decided to focus on e-commerce instead due to the more consistent conditions online.
Going online
By contrast with the high street, more than 85,000 new retail ventures emerged online. Some of the areas that featured the highest boost in new e-commerce businesses emerging were Yorkshire and Humber, the East Midlands and Scotland. Entrepreneurs are now pivoting towards e-commerce to sell goods rather than in physical stores. And it's a trend emerging amongst established business too. Topshop – following their takeover by ASOS – have closed down all their stores to move online.
Benefits of online shift
Less hassle
Online shopping is usually much less hassle than shopping in person. You don't have to worry about sourcing transport into a busy town centre, nor do you have to navigate the traffic. Instead, you're just browsing online and getting a delivery right to your house.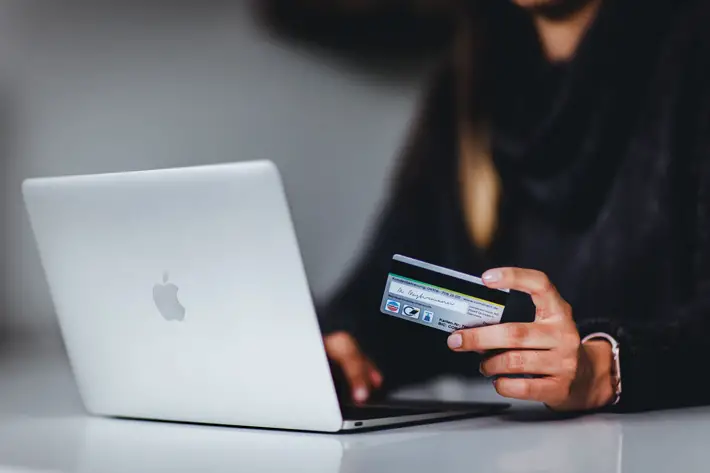 More variety
There's more variety online compared to the high street. If you're browsing the internet, usually you can find any brand you're looking for – and if you're looking for downtime an MRQ promo code will help. Conversely, the high street might only have a narrow range of shops available, and you might not be able to find what you're looking for.
Customer loyalty
Loyalty programs are more effective online too. This is where you're rewarded with deals or points based on your shopping history with a retailer. In person it can be difficult to find your card at the crucial moment. Online though, there's more opportunity to personalise your loyalty program experience and you can always fill in your details without worrying about your card.
Discounts and coupons
It's easier to discover discounts and coupons online too. There are plenty of chrome extensions out there that can help you find the best deal for any product you're looking for. On the other hand, if you're in a physical store you simply have to go with the deals you're offered once you're in store.
Online shopping has overtaken in person shopping since the pandemic. But this doesn't have to be a bad thing. With more variety, better loyalty programs and a range of discounts, you can benefit significantly from online shopping.