The Best Shopping Locations in Yorkshire
For Yorkshire residents, and those visiting from outside this historic part of the country, there are plenty of opportunities for shopping. Whether you're looking for the exhaustive out-of-town mall experience, or for smaller boutique vendors selling one-of-a-kind items, you'll find them here.
Let's run through some of the locations that might appeal to you.
Doncaster
This is a wonderful town, found in South Yorkshire. It boasts, among other things, an amazing shopping district. If you're looking for a shopping centre, then you'll find it in Frenchgate. Then there's the famous Doncaster Market, whose origins can be traced to Roman times. This is among the longest-running traditional markets in the region and covers around a quarter of the pedestrian centre. It's fully open three days a week – on Tuesdays, Fridays and Saturdays.
If you're planning on paying a visit to Yorkshire Wildlife Park, then it pays to stop off at the Yorkshire Hive, which is just across from the entrance. It's a shopping destination with a distinct wildlife-themed twist, which offers a sizeable indoor play area for the kids, as well as plenty of places to enjoy a snack or a coffee in the open air.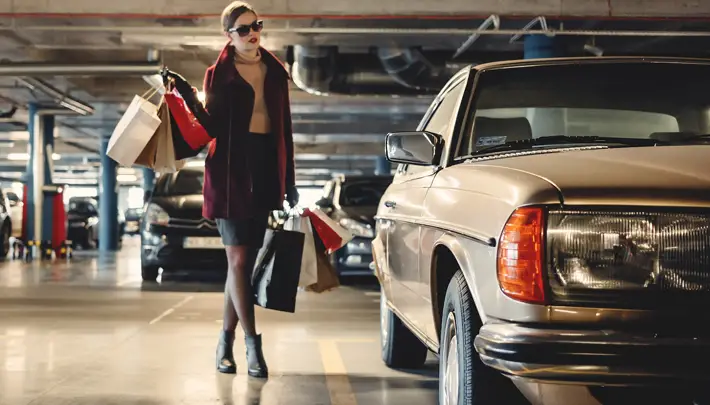 Sheffield
Not too far away from Doncaster we find Sheffield. Of course, any discussion of Sheffield's retailing qualities has got to start with the Meadowhall shopping centre. When it opened in the early 90s, it was the second largest shopping centre in the country, and it still provides an impressive experience that doesn't require actually travelling into the city.
That aside, there's no shortage of independent retailers to be sought out. Shops, restaurants and bars come together to form an attractive whole. If you're looking for antiques in particular, then a trip to the city's Abbeydale Road should be considered a must. If you're looking for something special, you might find what you're looking for when you go to visit the city centre.
Bradford
In West Yorkshire there's Bradford, with its impressive food market and generally excellent shopping opportunities. Of course, part of what makes modern Bradford distinct is its sizeable South-Asian population, and you'll find this reflected in the commercial sector. Bombay Stores is the largest Asian department store in the UK, which offers an extensive selection of saris and an in-store Biryani Hut.
On the other hand, there's Artz-i, which you'll find in the city centre. It's a mixture of a lifestyle shop and an art gallery, and specialises in Islamic art. It's built into an old Mill. If you'd prefer a more recognisable shopping-centre experience, then you might head to the Broadway, which provides a range of restaurants, stores, and much more besides.