Enjoy Natural Spectacle this Autumn on Yorkshire Canals
Waterways and wellbeing charity, Canal & River Trust, is predicting a particularly dramatic display of autumn colours over the next few weeks. And there is nowhere better to experience this free natural spectacle than along the Yorkshire canals.
There's 92 miles of canals covered by the prestigious Green Flag award in Yorkshire. And a walk or cycle along the new towpath between Gargrave and Skipton, Selby Canal or Kiveton Park to West Stockwith, is an ideal way to experience the changing seasons.
The summer weather created perfect conditions for trees, with plenty of sunshine and just enough rain to keep foliage growing. And combined with a mild and calm September, leaves have remained on the trees ready for a spectacular autumnal display.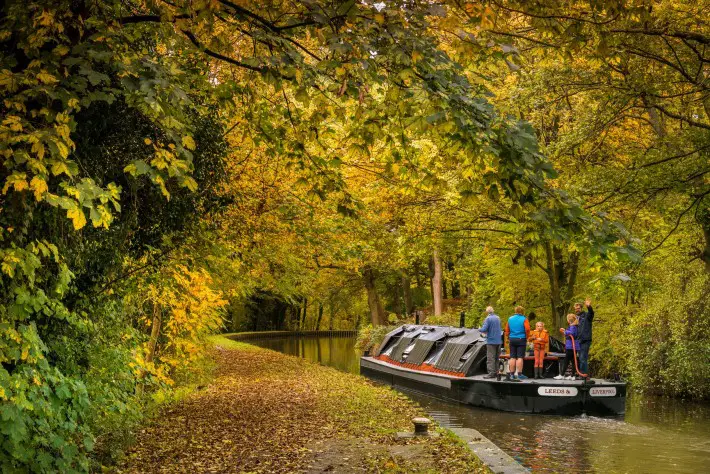 "Amazing natural displays"
Stuart Moodie, environment and heritage manager from the Canal & River Trust, explains: "We've had the right conditions for an amazing natural display this autumn.
"Over the summer it's been warm and dry, with enough rain showers here and there to keep everything growing. As long as the weather remains calm and mild, we should see a gorgeous display of leaf colour this year; from the reds of wild cherry and field maple to lemon yellow of ash trees.  Look out for the fruit too. the dark blue of sloe berries against yellow leaves and the scarlet rose hips, beaming light beacons as the light gets lower.
"Our canals in Yorkshire are really special places. At over 200 years old they tell the story of the region. And how, thanks to the canals, local towns came to thrive during the Industrial Revolution. Today our canals are widely appreciated as the most amazing spaces for a local escape. This time of year, is a great time to unwind down by your local canal. On the towpath or on the water; and experience the wealth of heritage, wildlife and health benefits of being next to water."
To find your nearest canal visit canalrivertrust.org.uk