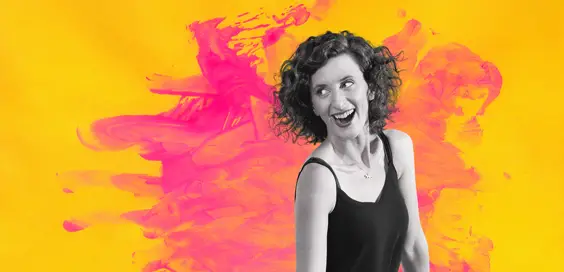 Felicity Ward
'Famous Last Words' with comedian Felicity Ward…
Following a sell-out and critically acclaimed run in Edinburgh, one of the Fringe's, and now the UK's, fastest-growing comedians, Felicity Ward, embarks on her first ever UK tour this autumn with her 50% More Likely To Die show.
Off the back of her highly successful Australian documentary Felicity's Mental Mission (ABC1/ABC2) about mental illness and irritable bowel syndrome, Felicity delves into the depths of her depression, anxiety and IBS. A follow-on from last year's total sell-out five star show What If There Is No Toilet?  (it was the third-best reviewed show at the Fringe last year!), which recently won the New Zealand Comedy Festival Best International Show, Felicity has proven herself to be… well, neurotic, eccentric and disturbed… but also one of the funniest and finest comics around.
These are her 'Famous Last Words'…
Last thing you did that made you feel good?
Ten pin bowling.
Last thing you'd want to be doing right now? (Please don't say this questionnaire)
You stole my answer.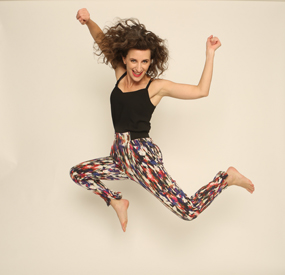 Last night on Earth… What's your poison?
Ricin. (I've been re-watching Breaking Bad)
"I'm not a monster"
Last supper… What are you ordering?
Burger. Man I want to be a vegetarian but I could not give up burgers. Maybe I could be a burgertarian.
Last person you'd want to share a drink with?
Donald Trump – his pursed lips, so alarming. Oh yeah, and the racism, sexism, homophobia and lies are a little off putting too.
Last time you shed a tear and why?
Listening to the podcast 'This American Life'. They had a story about a Japanese man who lost his family in the tsunami. So he built a phone booth and put it on a hill so he could talk to them (Japan is mostly Buddhist). Then other people heard about it and started coming to talk to their lost loved ones. Then they started recording the conversations. Why did I cry at that? Because I'm not a monster.
Last refuge… where would you go?
The beach. May as well have a dip and get a tan as you go down swinging, right?
Last the course… tips on loot, love & life?
Loot: Try not to steal if you can help it. Love: it's heaps good, if even of yourself. Life: I'll tell you when I finish the last level.
Last but one… random question: Tell us about something that interests you that nobody else knows about. Like Gaelic football… or porcelain.
I was a singer/songwriter decades before I was a stand up comedian. So I still play guitar and belt out tunes in my loungeroom. I try not to tell/show many people.
Your Famous Last Words?
Thank god I died here and not on stage.
More info: felicityward.com
Top image: Claire Thomas
Centre image: Andy Hollingworth