Houses vs Flats: Why Living in Flats Is a Better Option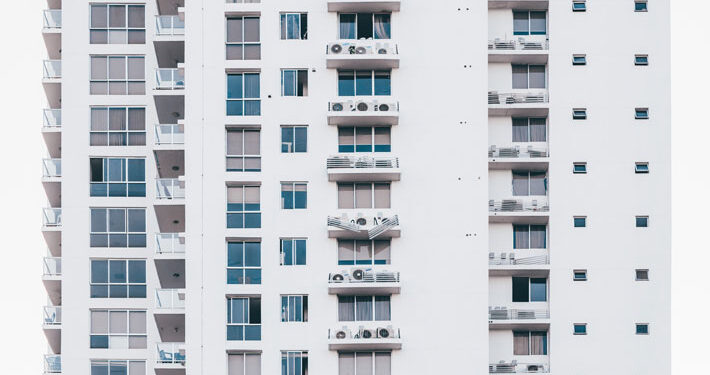 In terms of living, houses often symbolise stability and settling in, while flats resemble transitory lifestyles and constant change. This leads to the misinformed conclusion that houses are better investments and residence options than flats.
But current trends and data actually reveal that more of the British population, especially in London, actually prefer living in flats rather than houses.
The streets of the UK are filled with flats of different variations accounting to 14% of the total accumulated residency. London is known to house the highest rates of flat rentals. Its streets are predominated by apartments amounting to 43% of the total residence.
This is surprising given the fact that flats in London are much more expensive than the regular rates of the apartment in other regions in the UK. Still, many are preferring flats over houses due to its highly convenient perks and advantages.
What to Expect in Apartments
One of the main reasons why flats are the top choice in London for residency is that they are more well-suited with the common lifestyle present in the city. Life in London can be pretty expensive. But you get the highest quality in what you paid for.
London is sometimes also seen as the New York of England because of its busy streets, and basically, its urban life that never sleeps.
Londoners are known to live busy, fast-paced lives because most of them are business people, or people constituting the majority of the country's workforce. Thus, transitory modes of living can better suit their often hectic schedules and loaded lifestyles. What's even better is that there are enough affordable new flats for sale in London – just check out Rentola London to see.
While, on the other end, living in houses can be a big struggle for many people, especially those who are full-time workers. Houses are extremely high maintenance from maintaining the house clean to paying mortgages and fixing repairs.
All of these menial, but physically draining tasks are outshone by the convenience offered by living in apartments.
Advantages of Living in Flats
1. Living Closer to the City
Most apartments are located near the city. Regardless if you are employed or not, it is preferable to live in closer proximity to the city, because that means you also have easier access to almost all necessities, services, and establishments.
2. Easier Upkeep
As mentioned earlier, houses require a LOT of time and attention. Most of us would like to rest in our very own homes instead of exhausting ourselves with daily chores indoors and outdoors, like cleaning up your lawn or backyard.
With apartments, most of the upkeeping is taken care of for you already, and often they are done at a professional level of quality. Just pay extra euros for the service fees, and you're good to enjoy a clean home, using minimal effort.
3. Rich in High-Class Amenities
Depending on the apartment complex you are residing in, most offer a wide variety of first-rate amenities. Some of the common ones are pools, yoga studios, walking trails, fire pits, and grills.
It might take you years to build your own pool when you decide to live in a house. You might not use it as often because of the high and costly maintenance it requires in cleaning.
4. Trouble-Free Waste Disposal
Apartments follow systematic and labour-saving waste disposal protocols. Commonly, there are scheduled days per unit. All one has to do is tie up their trash bags, and leave them at their respective disposal during their scheduled pick-up. While in houses, waste disposal can sometimes get tricky.
5. More Cost-Friendly
If this is your first time availing a housing property, renting in apartments is definitely a more cost-friendly option than buying a house. So whether you're looking at flats in Leeds or rental market trends in Philadelphia, Pennsylvania, rentals are much more manageable than mortgages.
Some contest that in the long run, accumulated rentals can exceed mortgage repayments. But house mortgages force you to settle in a certain location. If you don't really have the patience and certainty in remaining in a certain location for a long time, then it would really be better for your money and your pocket to rent flats.
6. Greater Flexibility
Related in the previously mentioned, flats offer at least 12-year contracts to their tenants. This means you can switch places and explore more parts of the city. This is great, especially for those who travel often because of work.
Considerations in Choosing a Flat in London
By July 2020, prices in London apartments have lowered due to the aftermath of the COVID-19 lockdowns. It is expected that many Londoners would be more encouraged to venture into renting flats in the region.
Here are some considerations you must take note of in picking the best apartment in London:
Location
Make sure the apartment is located near to your workplace and to the city to avoid the hassle of commuting.
Ask for References
Interview some of the present tenants to know about the management system of the flat you're exploring.
Amenities Offered
Go for apartments with nice sets of amenities that are already covered by your monthly rent!