Unraveling the World of Headhunters: Navigating Your Career Path
In today's competitive job market, finding the perfect career opportunity can be a challenging endeavor. This is where headhunters come into play, acting as the bridge between job seekers and potential employers. In this article, we will delve into the world of headhunters, exploring what they do, how they can benefit your career, and essential tips on how to make the most of their services.
What is a Headhunter?
A headhunter, also known as an executive recruiter, is a professional who specializes in identifying and recruiting top-tier talent for organizations. These individuals possess an in-depth knowledge of specific industries and use their expertise to match qualified candidates with job openings.
The Role of a Headhunter
1. Identifying Talent
Headhunters actively seek out individuals with unique skill sets and qualifications, even if they are not actively job hunting. They maintain extensive networks to identify potential candidates, which is also called executive search.
2. Building Relationships
Establishing strong relationships with both candidates and employers is a vital aspect of a headhunter's job. This allows them to understand the needs and expectations of both parties.
3. Navigating the Job Market
Headhunters possess in-depth knowledge of the job market, enabling them to provide valuable insights to candidates regarding industry trends, compensation packages, and growth opportunities.
When to Consider Using a Headhunter
1. Career Advancement
If you are looking to take your career to the next level or transition into a new industry, a headhunter can help you identify the right opportunities.
2. Confidential Job Search
Headhunters can assist in conducting a confidential job search, ensuring that your current employer remains unaware of your job-seeking activities.
3. Industry-Specific Expertise
When seeking a job in a niche industry, headhunters with specialized knowledge can be invaluable in connecting you with the right employers.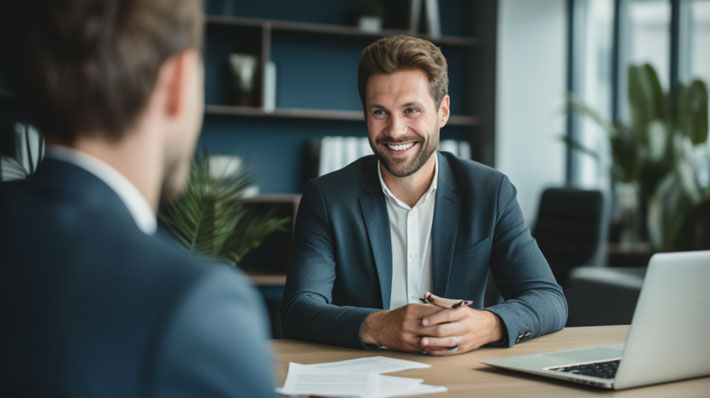 How to Maximize the Benefits of a Headhunter
1. Be Open and Honest
Transparency is key when working with a headhunter. Share your career goals, expectations, and any specific requirements to help them find the perfect match.
2. Prepare for Interviews
Headhunters will often prepare you for interviews with potential employers. Take their advice seriously and practice your interview skills.
3. Stay Patient
The process of finding the ideal job can take time. Be patient and trust your headhunter to find the right fit for you.
4. Communicate Regularly
Maintain open lines of communication with your headhunter. Regular updates on your job search and feedback from interviews can be crucial in the search process.
Conclusion
In the ever-evolving world of employment, headhunters play a pivotal role in connecting talented individuals with their dream careers. Leveraging their expertise can make all the difference in your job search. So, if you're ready to take your career to new heights, consider partnering with a headhunter today.