Introducing: Cherry Seraph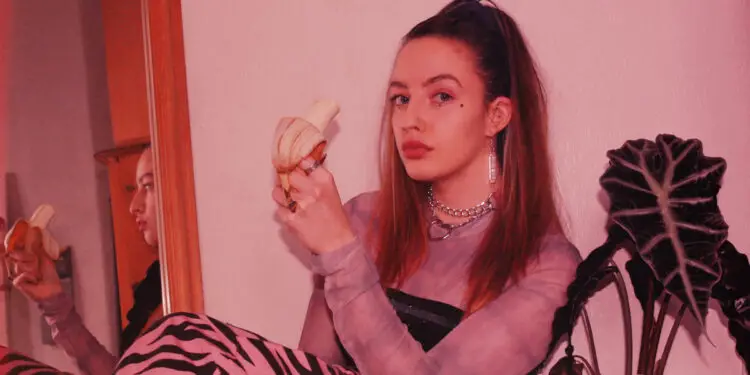 Dreamy electropop from Keighley…
YOUR NAME: Sophie Russell. My moniker is Cherry Seraph.
HOW LONG HAVE YOU BEEN PLAYING MUSIC? Well over 11 years (wow!). Started off very humbly with a tambourine and have annoyed my family with taking up new instruments ever since. Sorry!
ANY PAST BANDS OR COLLABORATIONS WE SHOULD KNOW ABOUT? Most current collaboration is called 'Ninety', a piece created by 90 women and non-binary individuals. It was made to increase the visibility of women and other gender minorities, which are greatly underrepresented, within the audio industry.
GIVE US 3 REASONS WHY WE SHOULD TRACK DOWN, LISTEN AND DISCOVER YOUR MUSIC?
The first reason would definitely be its chameleon-like nature. My music and its themes definitely transcend the initial inspiration I had when creating it. I think anyone can relate to the feelings I am articulating! Secondly, you should track down and listen to my music because everything that I have written is there to help form connections with others. Music is an art form that brings us together, wherever we are and whoever we're with. Whatever I create, I do it with the hope that someone will find some peace through it. Finally, I like to think that what I am crafting is unusual. I have an ongoing obsession with layering my vocals and instruments to illustrate an ethereal and spacious feel, which works really well.
WHERE DO YOU SOUND BEST – FESTIVAL, CLUB, BEDROOM – OR SOMEWHERE ELSE?
I sound best playing through some decent headphones or speakers at the moment. I haven't had chance to gig yet due to the pandemic. Also, I'd definitely sound good in a bedroom – who doesn't love to sprawl on a bed and fill your ears with something that brings you contentment?
WHAT WAS YOUR FIRST…
RECORD? Art Pepper Meets the Rhythm Section or Lou Reed's Transformer.
CD? The National – Trouble Will Find Me.
DOWNLOAD? Keaton Henson – Dear.
SO, WHEN IT ALL GOES RIGHT AND YOU'VE GOT A BOTTOMLESS PIT OF MONEY AND LONG QUEUE OF HANGERS-ON, WHAT WILL BE YOUR BIGGEST MUSICAL INDULGENCE?
Definitely investing in some more kit to cart around with me and be able to play with. Maybe some extra bits for my home studio… but, most importantly: a tambourine and occarina. Painfully underrated instruments.
SO, WHEN IT ALL GOES WRONG AND YOU'RE LEFT BITTER AND TWISTED AND CURSING THE MUSIC INDUSTRY, WHAT DO YOU FALL BACK ON?
Eating my feelings in the small pleasures of sub-par Tesco Express meal deals. Or, my Politics degree. Who knows! I like creating art, too.
WHAT ARE YOUR MUSICAL GUILTY PLEASURES…
I have no shame in admitting this but definitely Greentea Peng and Lee "Scratch" Perry. They couldn't be more different but they're awesome. Their use of instrumentation is wild.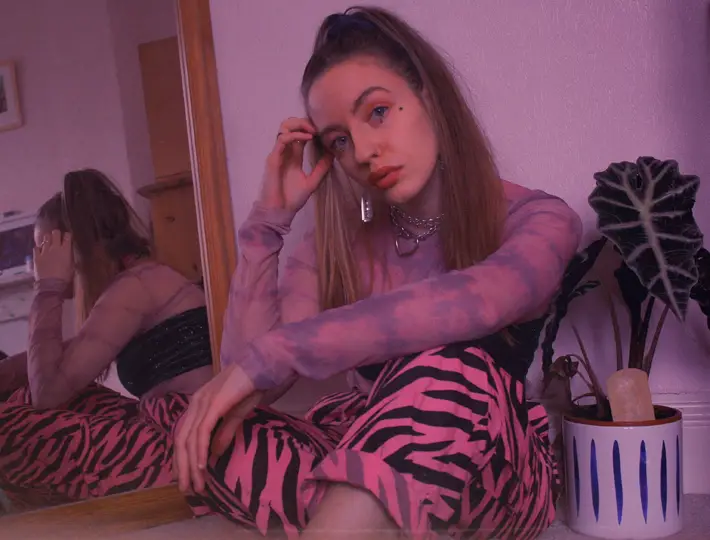 WHO ARE YORKSHIRE'S FINEST IN CULTURE, SPORT AND MUSIC?
Culture and music-wise, there are some really cool artists out at the moment! There are way too many to put them all down here but some specific artists that I love are TALKBOY, Rosie Blofeld and TC & The Groove Family. I wish I could talk about sport but I am the least sporty person ever.
NAME YOUR SUPERGROUP – WHO'S PLAYING WHAT, WHO'S ON VOCALS AND WHO'S YOUR BEZ?
Nick Cave on vocals for some spiciness. Joe Satriani guitar, Tash Sultana on literally any instrument (they are phenomenal) with Karen Carpenter on percussion. Liz Fraser doing some backing vox goodness… This is one of the most chaotic supergroups that you ever did see! My Bez… Definitely Bishi Bhattacharya. She's pure genius!
GO SEE THIS FILM: Parasite.
GO READ THIS BOOK: Leonard Cohen – The Flame.
GREAT LOST BAND/ARTIST: Jeff Buckley.
WOULDN'T BE CAUGHT DEAD SUPPORTING: Danielle Bregoli. No words.
LONDON, L.A OR LEEDS?: Leeds, Leeds, Leeds!
AND FINALLY… AS YOU LEAVE THE STAGE, WHAT ARE YOUR PARTING WORDS?
Now, get me a drink and some space to have a reyt good dance! (Whilst trying not to panic that I'll fall over. I am very clumsy.)
Cherry Seraph is releasing her first single on 8th April and her debut EP follows on 8th June
For more info visit: instagram.com/cherryseraphmusic