Come Back Lucy (1978) – Review
By Sarah Morgan
TV executives in the 1970s were an odd lot – they seemed hell bent on terrifying children.
This was the period when those horrific Public Information Films were made, creating a fear of water, trains and other run-of-the-mill items into youngsters. Also during that decade, Mary Whitehouse complained almost endlessly that Doctor Who was too scary for the kids it was supposedly aimed at, while a number of spooky series made their way onto our screens, perhaps inspired by the success of The Owl Service in 1969.
Although many are fondly remembered today, one that seems to have largely slipped through the net is Come Back Lucy, and yet, having watched a few such family shows in recent weeks, it's the one that impresses me the most. It was also a success at the time, even picking up a Bafta nomination.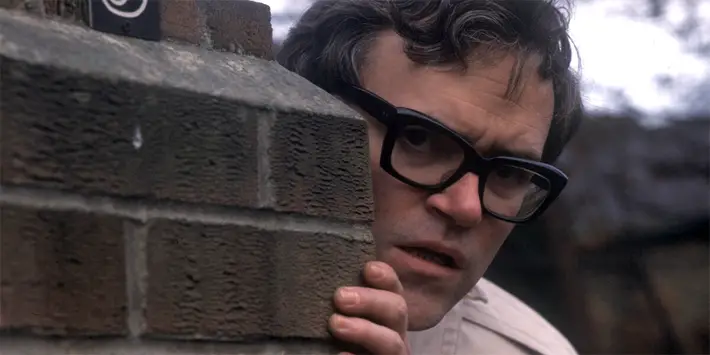 "Lonely and grieving"
Based on the 1973 novel of the same name by Pamela Sykes, it was broadcast in ITV's early Sunday evening slot in 1978 and focuses on Lucy, a little girl raised by her elderly and beloved Aunt Olive. When the old lady dies, Lucy is sent to live with an aunt and uncle she has never met, and who already have three children of their own.
Having previously lived a sheltered existence, Lucy finds it difficult to settle into such a hectic household. What's more, their rambling, Victorian, slightly rundown home becomes a place of torment after she's visited by Alice, the ghost of a mean-spirited child who lived in the property around the time it was built.
Lucy finds she can move between the present and the past via reflected surfaces, and is initially happy to visit Alice – until her new friend becomes increasingly possessive and tries to force her to join her permanently in the 19th century.
Although outwardly a fairly simple supernatural tale, Come Back Lucy is far from straightforward. It muses on what it is to belong and the need for companionship; Lucy's new family are kind and want her to settle in, but are so wrapped up in their own world that they fail to realise what this troubled, lonely and grieving little girl needs, enabling Alice to take control.
"Nostalgia-fest"
Some of the children's acting is a little stilted, but that was fairly typical from young actors in this period. Emma Bakhle, who seems to have drifted away from acting in 1980, delivers the strongest performance as Lucy, and it's interesting to see Russell Lewis as the family's eldest son – he also gave up acting, but moved into writing, penning episodes of Inspector Morse and Lewis before creating Endeavour and Grace.
Watch out too for Phyllida Law as the matriarch, Gwen. She was apparently a "hoot" to work with (according to the interviewees in an excellent 'making'of' documentary included in the release) and here looks uncannily like her eldest daughter, Emma Thompson.
A nostalgia-fest for people of a certain age, Come Back Lucy is also a six-part delight for anyone who loves a spooky drama.