Harmonic indie from Devon…
What's the title of your latest release, and what does it mean to you?
It's called 'I Don't Miss You (Except For When I Do)' and it's a duet with the incredible Lily Williams about the universal denial we all embody after a difficult breakup. It's a very personal song to us and easily our favourite lyric we've ever written.
What was the hardest part about putting this release together, and why?
Probably the actual logistics of writing/recording the song – we are all based in Devon in the UK and Lily is actually living in LA. From writing the song on Zoom to squeezing three music videos and promo into just two days of being together, it was quite a whirlwind!
Who produced the release – what did they bring to it?
Our drummer Jack produced the song with us, and we recorded the piano on a beautiful upright at Propagation House studios in Bude and the vocals in our own shed studio in Devon. Producing it ourselves allowed us the freedom to take whatever chances we felt creatively necessary and really hone in on the emotion of the song itself.
What do you want the listener to take away from listening to your music?
Strong hooks, meaningful lyrics and a heart-on-our-sleeve approach to sharing our stories.
How does a track normally come together? Can you tell us something about the process?
Our songs can come from anywhere, often times Matt, our lead singer, will arrive with a melody we begin to work out in a rehearsal studio, although sometimes it will come from a lyric, even a single line and others it might be a chord progression or a riff or even a drumbeat. It's a very open forum.
What band/artists have influenced you the most since you started this project, and why?
Since starting the band we've all collectively fallen in love with people like Noah Kahan, Sam Fender and Dean Lewis. The thing they seem to have in common is an innate ability to come across as enormous sonically but also incredibly vulnerable – whether it's through their lyrics (Noah), their intense, breaking-point vocals (Dean) or their overall embodiment of the two (Sam).
What countries would you like to tour? Are there any standout venues you'd like to play in?
We've been lucky enough to tour almost all of the UK and Europe – so the two places that stand out currently are the US and Australia. Red Rocks is the one venue we are collectively desperate to headline one day.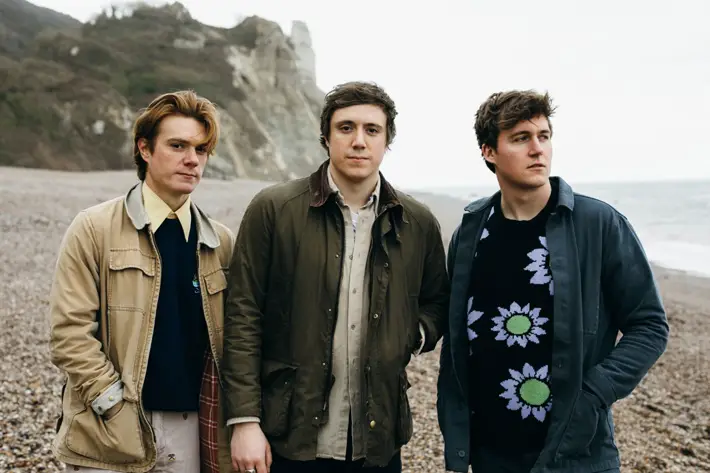 If you could pick one track for our readers to listen to in order to get a taste of your music, what would you pick, and why?
Our newest single of course! 'I Don't Miss You (Except For When I Do)'
What ambitions do you have for the band/your career?
To headline Glastonbury and own the biggest pumpkin farm empire this side of Saigon.
Finally, as you leave the stage, what are your parting words?
Listen to 'I Don't Miss You (Except For When I Do)'.
For more info visit: tiktok.com/@thetorsband