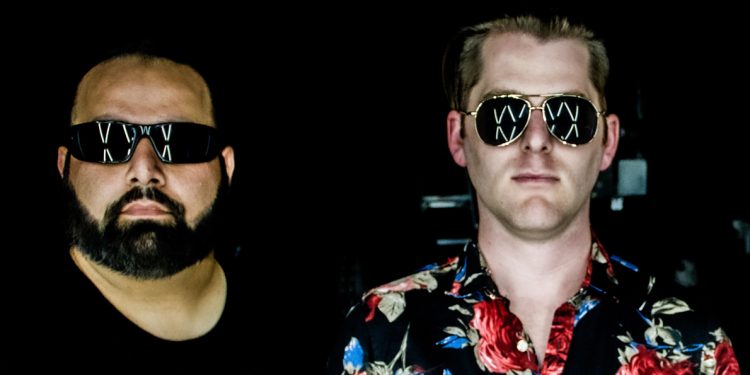 From the Hollywood dive bars, The Rift's two-man
noise attack…
What's the title of your latest release, and what does it mean to you?
Aris: 'Lost Angeles'. We wanted to make a tribute of sorts to our hometown. There's so much rich music and cultural history here, so it's been something we've wanted to do for quite awhile.
What was the hardest part about putting this release together, and why?
We always work really to make every song perfect, so we probably rewrote the first half of this song a dozen times, but we're stoked on how it came out.
Who produced the release – what did they bring to it?
Amit Ofir produced the track. He brings a ton of knowledge in the studio, so we were glad to have him on the track.
What do you want the listener to take away from listening to your music?
Well, if their head hasn't exploded, or they don't need a new pair of pants, we hope they come check us out at a show and start a church in our name. Just kidding, hopefully they are inspired to rock!
How does a track normally come together? Can you tell us something about the process?
Sometimes, you know, in the dead of night, I'll just pick up my guitar and write a riff. Then we'll get together and really turn it, or other ideas we have, into a song. We have high standards, so not everything makes the cut.
What band/artists have influenced you the most since you started this project, and why?
For sure Metallica, System of A Down, Foo Fighters, Muse, STP, Chili Peppers. All these bands are heroes of ours and they all did things their own way. We're trying to do the same.
What countries would you like to tour? Are there any standout venues you'd like to play in?
All of them, haha. We're coming for you all so look out. We'd love to play the Royal Albert Hall, legendary place, maybe one day.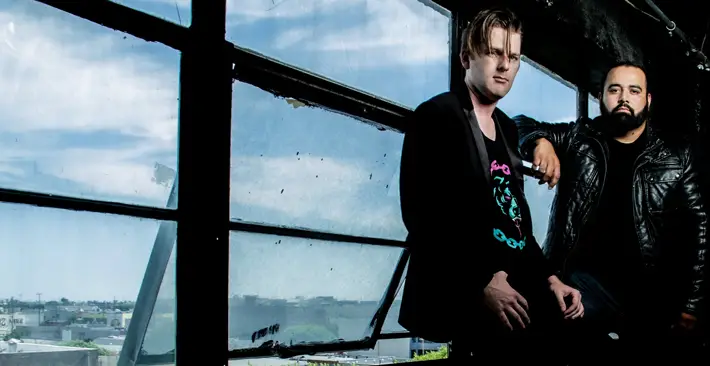 If you could pick one track for our readers to listen to in order to get a taste of your music, what would you pick, and why?
'Rock Narcotic' is a good one of ours for that, shows off our variety and how we like to push the limits from going super hooky in a song to rocking hard and shredding.
What ambitions do you have for the band/your career?
Well, like a lot of the bands we idolise, we'd love to leave our mark on things, so we're always pushing for that and pushing our limits to get there.
Finally, as you leave the stage, what are your parting words?
Rock for each other and thanks for the new underwear lol.
For more info visit: theriftofficial.com