Summery pop-soul singer-songwriter from London…
What's the title of your latest release, and what does it mean to you?
My latest release 'Feels Like Summer'. A song full of nostalgia, reminiscing about heartwarming times, and moments that gave me that feeling of summer.
What was the hardest part about putting this release together, and why?
It's always nerve wracking putting music out into the world, it's like a little piece of you is on display for all to see. I actually wrote 'Feels Like Summer' two years ago but the recent discovery and spread around the world has given it a whole new lease of life.
Who produced the release – what did they bring to it?
It was produced by my long standing creative partner Owen Thomas. Owen always brings a real sense of how to be loyal to a song, and how to honour the song through his production. He's got a phenomenal imagination for where a song can go, how it moves and exists sonically – he's my number one.
What do you want the listener to take away from listening to your music?
Anything that resonates with them. And the knowledge that I put my heart and soul into making the music.
How does a track normally come together? Can you tell us something about the process?
It can happen in a variety of ways, for me. I like to have solid starter ideas before getting in studio to write – be it a hook, concept, or lyric. Normally I write on the piano, and have a rough idea of where the song is going before the recording process begins. Other times I'll work up the bones of a track with a producer and then add melody and lyric from there. There's no set formula I work to. I just go with the flow.
What band/artists have influenced you the most since you started this project, and why?
I'm always inspired by the old soul greats of yesteryear, and that coupled with my love for more current pop music has always inspired me to write and create music.
What countries would you like to tour? Are there any standout venues you'd like to play in?
Any and all. Love to play more throughout Europe, South America, Australia and Asia. Venue wise, I'm not fussy, just big ones please ☺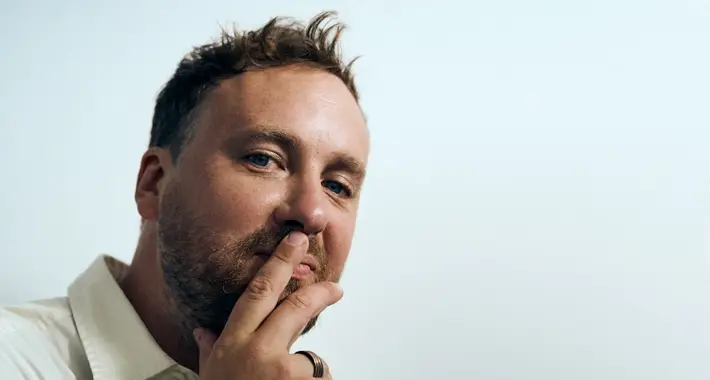 If you could pick one track for our readers to listen to in order to get a taste of your music, what would you pick, and why?
Right now, 'Feels Like Summer' for obvious reasons. But if you're tired of hearing that trumpet line already go check out 'My People' – it encapsulates everything I'm about.
What ambitions do you have for the band/your career?
To wake up 20 years from now and to still be making a living from the music I make.
Finally, as you leave the stage, what are your parting words?
Be excellent to each other.
For more info visit: facebook.com/samueljackofficial