Twentytwo in Blue by Sunflower Bean – Album Review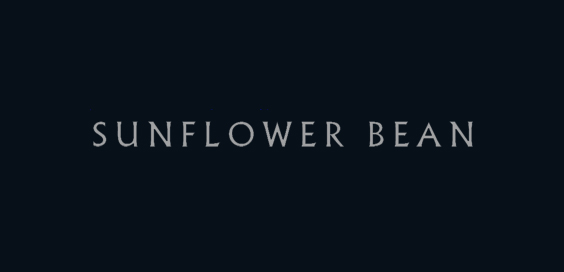 By David Schuster
By the time 'Burn It', the first track on Twentytwo in Blue has finished, I'm already reaching for Google to find out more about Sunflower Bean.
The track has a fun, glam rock vibe reminiscent of T Rex, or even The Darkness and the cover art makes a nod to this, with the New York three-piece looking suitably louche. 'Puppet Strings' and 'Crisis Fest' follow in this style.
'Puppet Strings' has some great guitar work from Nick Kivlen, behind the strong vocals and bass guitar of Julia Cumming. Jacob Faber keeps up an energetic beat proving that you don't have to be flash to be a great drummer, you just have to know what sounds right for the song. With its anthemic line "What do you do at the end of the day? Gave you my heart and you walked away" it's a genuine punch-the-air-group-singalong contender.
Second single 'Crisis Fest' was the second single to be taken from Twentytwo in Blue, after Sunflower Bean moved to the Mom + Pop Music label. This followed 'I Was a Fool', released at the end of 2017. It's a strange decision by the record company. Don't get me wrong; 'I was a Fool', with its late-night club feel is as silky smooth as Lauryn Hill eating chocolate, but 'Crisis Fest' screams single on first play.
"Rebellious yet infectious"
It's a fantastic slice of American pop/rock, that makes comparisons to Blondie and The Go-Go's (almost) superfluous. Perhaps it was to avoid such comparisons that Mom + Pop Music put out 'I Was a Fool' first. I sang the rebellious, yet infectious lines "If you hold us back, you know that we can shout. We brought you into this place, you know we can take you out", whilst I did the washing up. The irony wasn't lost on me.
The group set the bar high, and a couple of the songs don't quite reach the high standard they have set themselves: 'Memoria' is too fey and 'Human For' feels like it's been padded out to two and a half minutes with some dodgy effects-work. By contrast, the haunting 'Only A Moment' gets the balance just right, with Cumming's beautiful voice soaring over a soporific Cocteau Twins-style bass and drums.
"Double-edged"
The excellent title track, with its blend of chirpy sound and poignant lyrics is reminiscent of Allo' Darlin'. It errs towards the pop end of the group's repertoire, and I wonder briefly if their sound is too diverse, and whether they should focus on fewer styles.
However, these are only minor niggles against what is a truly winning album.
Sunflower Bean wisely save the best until last. 'Any Way You Like', 'Sinking Sands' and 'Oh No, Bye Bye' all reference The Velvet Underground and The Jesus and Mary Chain's melodic template. 'Any Way You Like' uses the male and female vocal talents of Cumming and Kivlen, both individually and in harmony, to great effect over a gorgeous Senegalese guitar sound.
'Oh No, Bye Bye' ends the disc in fine style, a double-edged hymn to the end of relationships, and the end of the record. "It's over now" they intone at the end.
I loved it to the very last second of mellow feedback.
9/10