A Brief Walk Through the Timeline of Coldplay's Drummer – Will Champion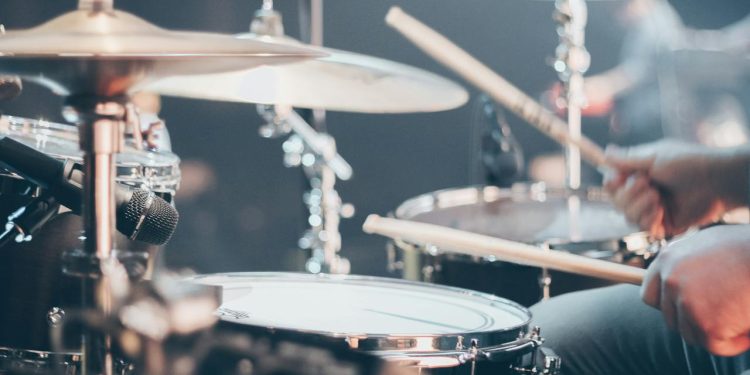 Will Champion was the last member to join Coldplay back in 1998 and since then, he has been, solely, the British band drummer through thick and thin.
Even though Will sometimes backed up vocals for the band on numerous occasions, he is more effective as the band's drummer and has low key being the backbone of the band as stated, by Chris Martin.
Unlike most of the guys that make up Coldplay, Will was never a planned member. He was just in the right place, at the right time. What started as a fill-in for a buddy who was absent turned out to be a lifetime career for Will.
Walking through the timeline of Coldplay, you'll realise that Will has been flawless in his role as the Band's drummer.
Coldplay is currently touring the world for the "Music of the Spheres World Tour" and Will, as their drummer, is with them. This article is a brief walk through the timeline of one of the greatest drummers of all time who plays for one of the greatest bands of all time.
Before we proceed, tickets to Coldplay concerts are somewhat hard to get because of the popularity of the band. But a reliable marketplace might be one of the easiest ways for you to get Coldplay tickets.
Will's Life Before Coldplay
William Champion, the 21st century's most successful British band drummer was born on the 31st of July, 1978. The 45-year-old drummer, and assistant vocalist, was raised in Southampton with his family, Mr. and Mrs. Sara Champion who were both archaeology lecturers at the University of Southampton.
Will has an elder brother with whom he played Cricket together and also attended music lessons. Precisely instrumental lessons. By the age of 8, Will had already learned how to play the piano and violin, and by 12, he was playing the guitar. He eventually mastered bass and tin whistle and realised he was not a fan of any instrument yet.
One thing that sharpened Will's mind when it came to music was the fact that his home was always filled with music from world-recognised artists like Bob Dylan, Nick Cave, and Tom Waits alongside traditional Irish songs.
Will said one of the major challenges he faced while learning the art of music was the inability to read music. He said he was very good with memorisation, so he regularly memorised what his teacher did and then went home to repeat the process.
Coldplay wasn't the first group that Will performed with. Will joined a group called, "Fat Hamster" during his youth. He also worked at Nuffield Theatre's box office when he was 14 years old.
Will was not lagging with education as well. He continued his education at University College London and graduated with a 2:1 in anthropology.
University College London was where Will Champion met Chris Martin alongside other members of the band, Guy Berryman and Jonny Buckland, and then eventually formed the Coldplay Band.
Later on, after meeting Chris Martin, Will confirmed that his knowledge of other instruments helped him with coordination and a better understanding of drumming. This we believe is what has helped Will with his outstanding performances so far through all other Tours with the band, as well as the Music of the Spheres World Tour.
Will's Life With Coldplay
Will was never a planned member of the Coldplay Band. He was just in the right place at the right time. According to Will, Chris, Berryman, and Buckland came to his house because of his roommate at that time who was a good drummer and had a drum kit in the house.
As fate would have it, his friend was not home. This created room for Will to give it a try, which he did. He said they successfully recorded the session with him playing the drum,  and he was eventually invited to the ensemble even though he didn't have the capacitated experience then.
Will's journey with the Coldplay band hasn't always been easy. Just a few months after joining the band, Will was sacked by Chris Martin over heated arguments which were concerning Will's functionality as the band's drummer.
After 3 days, the band reportedly felt miserable without him and had to call him back. After which they made him drink lots of vodka and Cranberry juice to remember how much headache he had given them.
Certainly, some things are known to go bad before they become good, and that was the case with Will and Coldplay. After their reunion, the band wrote "Trouble" and dedicated it to Will as a form of apology for sacking him for 3 days.
Later on, Chris Martin described Will as the basic foundation on which Coldplay stands and if something was to happen to Will, the band would fall apart.
Other members of the band added that Will is quite sensible and reasonable when it comes to making decisions that would benefit the band. And that they always see reasons for his decisions to the point that he has the power to override certain decisions if he believes they are not for the band's good.
One of his notable abilities that amuses other members of the band is his ability to play different instruments and also perform as a backup vocalist as we've seen during the "Viva La Vida Tour" back in 2008 through to 2010.
Will's Career Stats With Coldplay
Will has been the drummer for Coldplay band ever since they met back in 1998 and as you might have guessed; he has played through 8 of the band's tours including their biggest so far, "Music of the Spheres World Tour."
He has won 7 Grammy Awards as a member of Coldplay, and also 9 Brit Awards with the band.
The drummer is believed to draw every city that the band has performed on his drum. So if you were to catch a glimpse of his drum, it would look like the map of the world.
Will's Personal Projects
Will has also worked on other projects aside from ones related to Coldplay. Some of these are participating in charity events like DrumathonLive, which was aimed at raising money for catering for the mental health of children.
The drummer was also a part of the "Beat for Peace Campaign" which was a calling for global leaders to take diplomatic action with urgency in preventing an all-out conflict that was about to hit Sudan back in 2011.
Will's Personal Life
Will was the first person to get married in Coldplay. In 2003, he married Marianna Dark, who is a teacher. The two reside in London where they now have 3 children.
His wife, Dark, loves to sing and she has been featured in "Everyday Life" which is said to be Will's favorite track. He confessed to love dancing with his wife, alongside cooking which are two of his favorite off-drums activities.
William Champion lost his mother in 2000. Her demise was what hindered him from appearing in the music video for "Yellow," because her funeral was set on the same day the video shoot was to take place, making Chris appear alone.
The band paid homage to Will's mom by dedicating "Parachutes," their debut album to her.
Lastly, Will Champion received an honorary degree from the University of Southampton where his parents worked, as a Doctor of Music earlier this year.