The Tiger: An Old Hunter's Tale (2015) – Film Review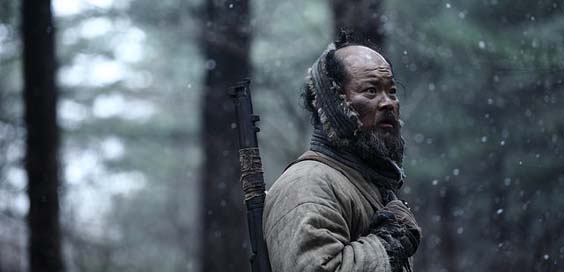 Director: Hoon-jung Park
Stars: Choi Min-sik, Jeong Man-sik, Kim Hong-pa
Rating: 15
by Ashleigh Millman
As devastating as it is beautiful, The Tiger: An Old Hunters Tale is a face-off of epic proportions. Walking the line between life and death too many times to count, Hoon-jung Park has crafted a truly touching insight into an old hunter's life, and the relationship he shares with the Lord of the Mountain – a giant Korean tiger.
After losing his wife in a tragic accident, Man-duk (Choi Min-sik) retires his rifle and commits himself to a life of herb-picking in the remote mountaintops, accompanied only by his obstreperous teenage son. With the occupying Japanese military hunting tigers to extinction, it isn't long until Man-duk is disturbed from his peaceful state – forced to face a brutal reality he thought he had left behind.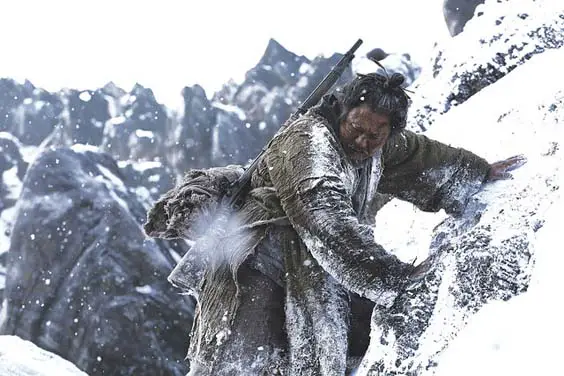 "Effortlessly real"
With groups of hunters ravaging the mountains on desperate missions to eliminate every last tiger, The Lord of the Mountain is forced to defend his home as the last man standing with breath-taking violence. The Tiger doesn't shy away from loss or pain, with all characters experiencing hardship in its various forms.
If you thought Life of Pi was the pinnacle of CGI cats, you'll be pleasantly surprised by Hoon-jung Park's arsenal of beautifully rendered tigers. Showing very little signs of being computer-bred, the realism and nuance to the tiger's actions are truly a feat of technology, making the titular beast a full emotionally-ranged protagonist rather than a novelty. Complimented incredibly by grizzled Choi Min-sik and the callous Jeong Man-sik as Gu-kyung, the film's characters are effortlessly real – even when they're not.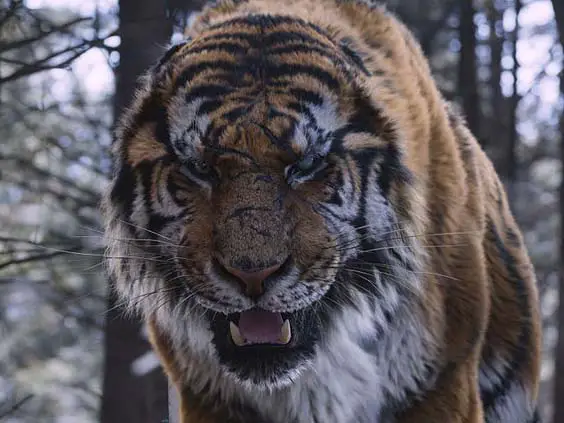 "Kindred spirits"
There's very little that can be found at fault with The Tiger, as it's definitively a beautifully put-together film, with a tender sensitivity towards its subject matter. Whilst timelines can sometimes feel a little confused or elongated, they're easily untangled as the film progresses and more becomes clear; and each intense moment matters as dialogue becomes a triviality to body language.
Ending on a powerful note and exploring a poignant subject matter, The Tiger is a touching watch. Wrought with unjust murder and an unravelling relationship between man and beast, there's a special kind of beauty in discovering old foes can be kindred spirits, and the understanding that has bloomed between human and animal worlds. If anything, The Tiger teaches that nature is untameable, and celebrates this through exquisite cinematography throughout.
Not necessarily enjoyable but entirely gripping, this film is a testament to Korean cinema, balancing duty and emotion with a deft hand.
8/10