The Snake Girl and the Silver-Haired Witch (1968) – Film Review
Director: Noriaki Yuasa
Cast: Yūko Hamada, Sachiko Meguro, Yachie Matsui
Certificate: 12
By @Roger Crow
Noriaki Yuasa, director of the beloved Gamera series, took a sharp left-hand turn in 1968. Using the work of horror manga pioneer Kazuo Umezu as inspiration, it led to The Snake Girl and the Silver-Haired Witch, which is something of a rarity.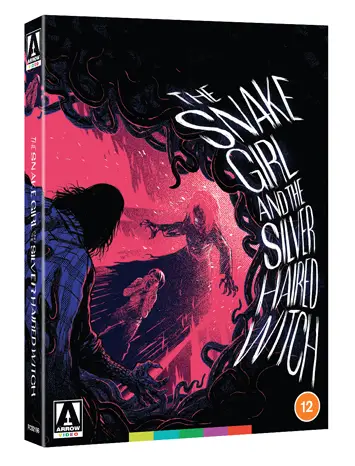 This bizarre chiller centres on Sayuri, a girl reunited with her estranged family after years in an orphanage. However, trouble lurks within the large family home.
"Lingers in the mind"
Her mother is an amnesiac after a car accident six months earlier; Sayuri's sullen sister is confined to the attic, and a young housemaid dies inexplicably of a heart attack just before Sayuri arrives. Is it all connected to her father's work studying venomous snakes? And is the fanged, serpentine figure that haunts Sayuri's dreams the same one spying on her through holes in the wall?
Well, all is eventually revealed.
Thanks to an exhaustive commentary by film historian David Kalat, we discover every element of the movie's production, inspiration and more.
At first look it might seem bonkers, even by genre standards, but this "fantastically phantasmagorical slice of twisted tokusatsu terror" certainly lingers in the mind, not least because of its dream sequences. Making its worldwide Blu-ray debut and its home video premiere outside Japan, this rarely screened offering looks terrific, especially on HD TVs. The depth of detail on buildings alone is phenomenal.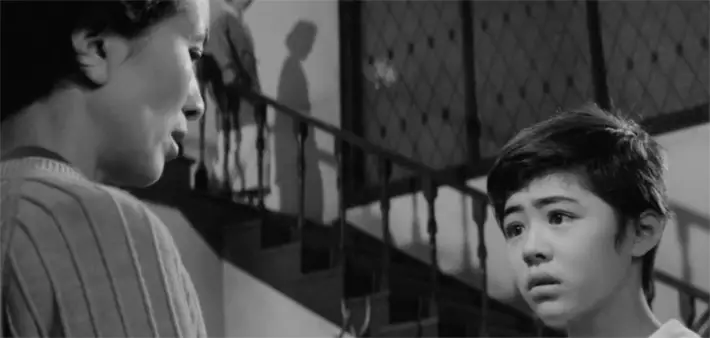 "Atmospheric creepiness"
And for this Blade Runner fan, there's a moment which mirrors the scene when Harrison Ford's Deckard mistakes a fish scale for a snake's, and has the detail examined under a microscope. Same thing here, which makes me wonder whether it formed an inspiration for that moment or whether it was a coincidence.
The effect of Hammer films on the J-horror genre is also assessed during the commentary, so whether you're an academic or film fan, there's a feast of details which shed light on a truly extraordinary slice of film making.
Any horror shot in monochrome has that extra degree of atmospheric creepiness, and this 12 certificate offering will certainly blow the minds of kids around that age and above.
SPECIAL EDITION CONTENTS:
● High Definition (1080p) Blu-ray presentation
● Original uncompressed mono audio
● Optional English subtitles
● Brand new commentary by film historian David Kalat
● This Charming Woman, a newly filmed interview with manga and folklore scholar Zack Davisson
● Theatrical trailer
● Image gallery
● Reversible sleeve featuring new and original artwork by Mike Lee-Graham
The Snake Girl and the Silver-Haired Witch is released on Blu-ray by Arrow, £24.99