My Name is Julia Ross (1945) – Film Review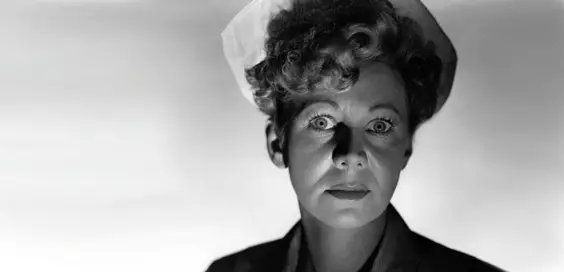 Director: Joseph H Lewis
Cast: Nina Foch, Dame May Whitty, George Macready
Certificate: PG
by Sarah Morgan
Even the most ardent of film lovers have to admit every now and then that they don't know everything – and that there are thousands of movies out there that they've never heard of.
In fact, one glance at the Talking Pictures TV schedule proves the case – it's full of low-budget but wonderful productions that have largely been forgotten in the decades since they were made, and are now being rediscovered by a whole new generation.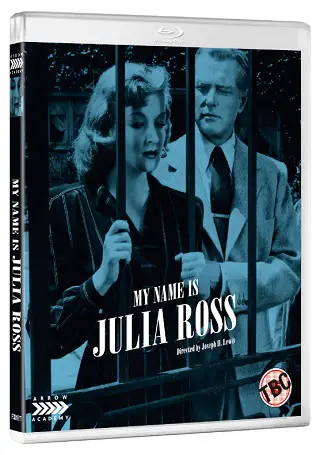 A film that would fit in nicely with the channel is My Name Is Julia Ross, which was made in 1945 on a shoestring budget and features a largely unknown cast.
"Deranged"
At its head is Nina Foch, a Dutch-born actress whose Hollywood career started with a series of horror movies; she went on to have supporting roles in An American in Paris, Spartacus and even picked up an Oscar nomination for Executive Suite. She also played cool blondes in various B pictures, including this one.
It focuses on the title character, an unemployed secretary who grabs the opportunity to take a job with wealthy widow Mrs Hughes. The opportunity seems to be too good to be true – and, as it happens, that's exactly what it is.
Within hours of accepting the role, Julia has been drugged, transported from London to Cornwall, and been passed off as the lunatic wife of Mrs Hughes's clearly deranged son Ralph (we know he's the crazy one because he keeps slashing at things with a penknife).
"Intriguing"
Julia then spends the rest of the film attempting to escape while failing to convince anyone that she isn't utterly barmy.
It's not exactly an original premise, but it's well executed by director Joseph H Lewis, who specialised in low-budget pictures but added more stylistic flourishes than many of his ilk – indeed, his best-known project, 1950's Gun Crazy, is highly regarded.
The story was adapted from Anthony Gilbert's novel The Woman in Red, and features always watchable Dame May Whitty as Mrs Hughes – film fans will recognise her as the title character from Alfred Hitchcock's The Lady Vanishes, but she's on far more devious form here.
At only 65 minutes in length, My Name Is Julia Ross doesn't have the time to outstay its welcome, but the disc has some intriguing special features to enjoy too, including an audio commentary by film noir expert Alan K Rode and a documentary about Lewis.
6/10
'My Name is Julia Ross' is released on Blu-ray by Arrow, £24.99