Iron Fury [T-34] (2018) – Film Review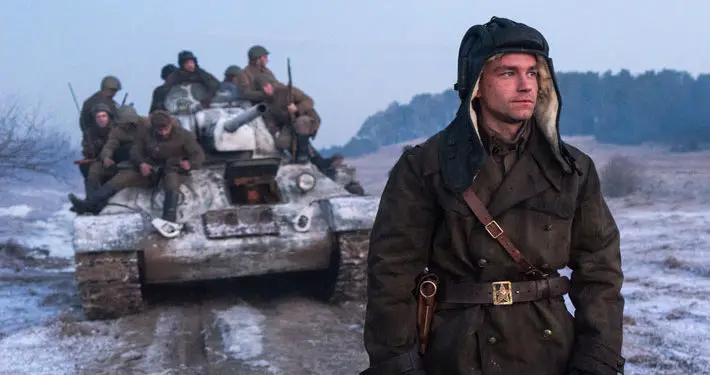 Director: Alexsey Sidorov
Cast: Alexander Petrov, Irina Starshenbaum, Vinzenz Kiefer
Certificate: 12
by Roger Crow / @RogerCrow
I'll be honest, before pressing play, I didn't have a lot of faith in this Russian tank drama, also known as T-34. Thankfully the thriller grabs you from the first few minutes and doesn't let go.
Okay, some of the dubbing is a little on the dodgy side, but it doesn't take long before you adjust to the set-up and settle in for what proves to be a compelling ride.
It's beautifully put together with a glorious score. How historically accurate it is, you'd have to ask an expert. I cared little, though I know one bloke who thought the movie Dunkirk was ruined because they used the wrong prop on a Spitfire. I imagine tank obsessives may be equally fuming if some of the specs here aren't up to scratch. In my case, ignorance is bliss.
"Relentless"
Though there may be obvious comparisons with Brad Pitt's action vehicle Fury, this is more of an adventure you'd find in the pages of a war comic or JJ Abrams' Overlord.
It helps that most of the cast have no baggage for those of us in Blighty at least. However, some may recognise Alexander Petrov, who was recently seen in Luc Besson's action thriller Anna. If you're a devout follower of Russian cinema, you obviously may recognise some other folks.
Set in 1944, it centres on a brave band of Russian soldiers captured by the Germans following fierce fighting and relentless tank battles. Taken to a POW camp, they are given a chance to restore a T-34 tank, but plan to use it to escape.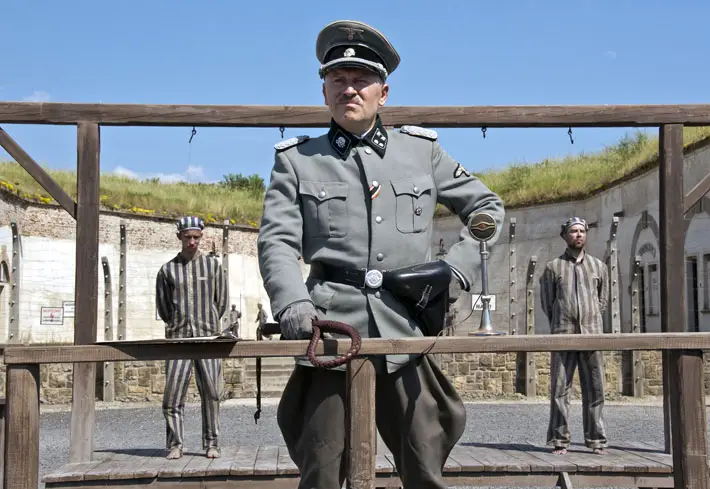 "Slick"
I'm not surprised it was a smash hit in Russia, and I can see it being remade for a US audience, preferably with writer/director Alexsey Sidorov at the helm.
Whether you love war films or good old fashioned action adventures, this slick, pulse-pounding slice of escapism is well worth a look.
Iron Fury is available on DVD and download from Altitude