A Ghost Waits (2020) – Film Review
Director: Adam Stovall
Cast: MacLeod Andrews, Natalie Walker, Sydney Vollmer
Certificate: 18
by @Roger Crow
It's a story as old as the hills: boy meets girl; boy loses girl, boy and girl get back together. But what happens when the girl is a ghost and she tries to scare the boy off? What then?
Well, co-writer/director/producer Adam Stovall answers that question in this charming, bittersweet indie, which is one of the best supernatural rom coms of recent years.
With solid turns from MacLeod Andrews (Doctor Sleep) and Natalie Walker, it turns the Ghost and Beetlejuice formula on its head.
A Ghost Waits centres on Jack, a handyman whose job is to fix up rental properties to make way for new tenants. However, one property keeps winding up empty.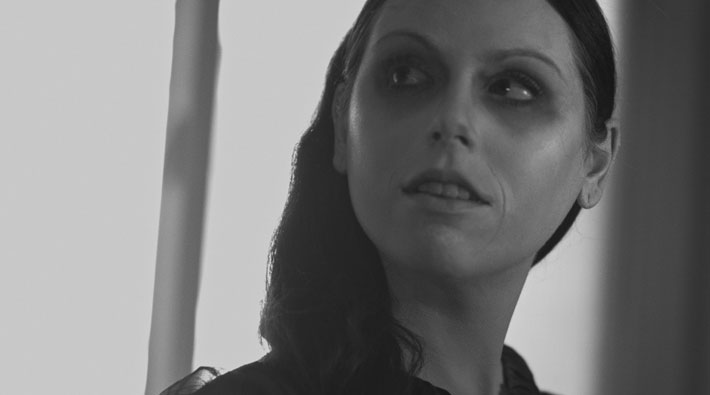 "A joy from start to finish"
Tasked with discovering why and fixing the issue, Jack meets Muriel, a "spectral agent". Her job is to haunt the home and keep it vacant.
As things unfold, Jack comes to terms with the haunting and Muriel tries her best to scare him off, but when that doesn't work, her boss resorts to other measures.
With a great score, including Wussy's hugely infectious track 'Yellow Cotton Dress', and highly effective monochrome photography, this is a joy from start to finish.
Adam Stovall is definitely a name to watch in the future; this is just the sort of cinematic calling card which has studio bosses falling over themselves. He may already have been snapped up for a big budget offering.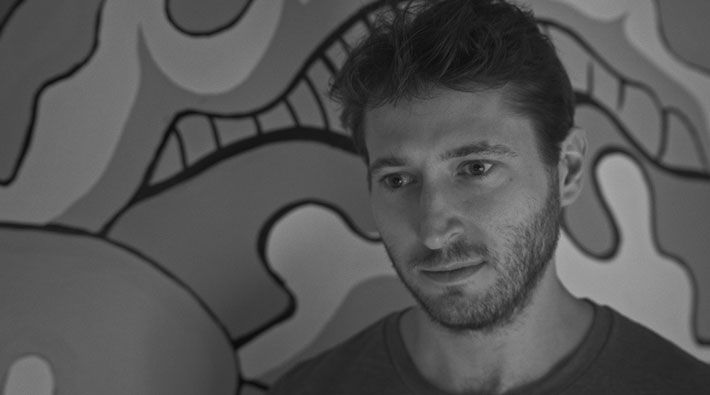 "Sucker punch finale"
It was probably made for a few thousand dollars, and is proof that a few actors and a great script are worth far more than endless effects and clever camera moves. Just a roll of tape creates one of the smartest visual gags of the movie.
Yes, there are genuine scares, and the odd laugh out loud moment, but it's that sucker punch finale which really hits home.
'Muriel's Haunting' might have been a more flippant title, but A Ghost Waits is just perfect for what is a near perfect movie.
Do not miss it.
A Ghost Waits will premiere on Arrow on February 1st before a Blu-ray release in May