Billy Bremner – 'The Real King Billy'
Billy Bremner's status as an Elland Road playing legend is indisputable. But his three-year tenure as Leeds United manager during the dark days of the 1980s is also remembered fondly by the club's supporters. On a shoestring budget he led the team to the brink of promotion – and an unlikely FA Cup Semi Final. In this extract from a revealing new biography, Richard Sutcliffe examines the 'so near' season of 86-87…
Ask a Leeds United fan of a certain vintage about the 1980s and chances are the initial response will be a shudder of remembrance. It was a miserable decade for the West Yorkshire club that started amid discontent on the terraces at the job being done by then manager, Jimmy Adamson. With memories of the Revie era still fresh, there was little patience to be found among supporters and Adamson duly paid with his job in September, 1980.
Leeds then turned to Allan Clarke. The first of three old boys to try and rediscover the glory days at Elland Road. But the policy failed. Relegation in 1982 was followed by a prolonged stint in the Second Division. Crowds plummeted and problems mounted. It took the appointment of Howard Wilkinson towards the end of the decade to bring about a change in fortune. Promotion back to the top flight in 1990 was the prelude to the club lifting the league title for the third time in their history just two years later.
"This was something else"
Until the arrival of the man fans affectionately nicknamed Sgt Wilko in a nod to his reputation as a tough Sergeant Major-type figure, United's story of the 1980s could perhaps best be summed up in one word – mediocrity. Rarely threatening to win promotion, Leeds were equally wretched in the cups. There was an inability to negotiate more than one hurdle characterising their efforts across the decade. There was, however, one exception to this tale of woe. The 1986-87 season under Billy Bremner.
Bremner's love of football was legendary. But those who knew him best could also see there was an extra spring in his step due to being back at Elland Road. Dave Bentley recalls: "Being manager of Leeds, the club where he had spent nearly all his career and enjoyed such wonderful success, made it extra special for Billy. I could see it in his eyes. The pride he had at being Leeds United manager. He had loved being Doncaster Rovers manager but this was something else."
With confidence high, everyone at Elland Road was eagerly looking forward to the opening day trip to Blackburn. On paper, it seemed a decent place to start. Blackburn having finished below Leeds the previous season and just three points clear of the relegation zone. By half-time, all was going well with Andy Ritchie having put the visitors ahead with a well-taken goal. Bremner was happy.
"Confident"
By full-time, however, his mood had darkened considerably after seeing Blackburn come from behind to win 2-1 and Ian Snodin sent off following an altercation with Northern Ireland international Jimmy Quinn. United bounced back by beating Stoke City in midweek only for confidence levels to again be jolted as Sheffield United triumphed 1-0 at Elland Road.
Three games had brought just three points and Leeds were sitting 11th in the table. Bremner, though, was not unduly worried. Peter Swan, whose Leeds debut had come the previous season, recalls: "Billy was very positive around the lads, but also capable of exploding if he didn't think anyone was putting the effort in. By the start of his first full season as manager, Billy was confident and a couple of poor results early on were not going to change that. He just kept telling the lads it would be our season."
A victory against Telford in the FA Cup was the first time Leeds had negotiated more than one hurdle in the competition since reaching the 1977 semi-final, but any hopes their league form may follow suit were initially wide of the mark as the opening five Second Division games of 1987 brought a defeat and four draws. The pressure was beginning to mount on both Leeds and their manager.
"Tore into us"
John Buckley recalls: "I could see Billy was feeling it. I had been on the periphery of the team since signing in the summer so went to see Billy as I thought he was being unfair to me. Billy said, 'I just can't afford to play you like I did at Doncaster when you had licence to get forward'. I think because it was Leeds, the club where he was such a legendary figure, Billy felt the pressure more than he would have anywhere else. Unfortunately, I paid the price for that and I would say Leeds was probably the unhappiest time of my career."
The need for positive results was also manifesting itself during games, as Brendan Ormsby recalls: "People talk about Sir Alex Ferguson and his hair-dryer treatment of players. Well, he must have taken a leaf out of Billy's book. He could really rip into us if he wasn't happy. I remember one game at Elland Road when we came in at half-time behind. Billy tore into us before some of the lads had even sat down.
There was a tray of tea cups in one corner of the dressing room, which Billy just swept his arm through to send them flying. Peter Haddock was sitting closest so he got covered in hot tea, but daren't say anything because Billy was so angry. Poor 'Fish', who is one of the nicest blokes you could hope to meet, just had to sit there as the tea dripped off him. None of us dare look up for fear of catching Billy's eye or seeing 'Fish' and laughing. Billy absolutely hated losing, which is probably why he was such a winner as a player."
"Thrilling cup tie"
Half-time tirades or not, there was a growing sense by the middle of February that the season was approaching a crossroads with United having slipped to ninth in the table. Ian Snodin had also departed in an £840,000 deal to Everton, Bremner accompanying the young midfielder for transfer negotiations with both Howard Kendall and Liverpool manager Kenny Dalglish. Snodin says: "I didn't want to leave because I had such a good rapport with the fans but Leeds needed the money. There wasn't much between Everton and Liverpool, who were first and second in the league at the time. Billy came with me to both but, just as he had when Doncaster manager and I had the choice between Leeds and West Brom, he insisted it had to be my decision. I went to Everton and we went on to win the league title a few months later."
Cup fever swept Leeds in the wake of United drawing a top flight side at home in the 5th round. A week after attracting just 14,216 through the turnstiles for a 2-2 draw with Barnsley, United officials were confidently expecting a crowd of around 24,000 for the visit of QPR. In the end, 31,234 turned up. The demand being such that hundreds were locked out. Around a dozen clambered on to the roof of the fish and chip shop opposite the stadium on Elland Road. Another few hundred watched the action through a gap in the stands from the Wesley Street car park. A thrilling Cup tie was played out in front of a tremendous atmosphere.
"Boundary between him and the lads"
The decisive moment came five minutes from time with the scores level at 1-1 as Brendan Ormsby launched himself at a cross to power a header past David Seaman. All the struggles and misery that had been the 1980s for those whose loyalties lay with United were forgotten in an instant as Elland Road celebrated. Ormsby, hotly pursued by his team-mates, ran to the Gelderd End and jumped on to the eight-foot security fence.
"It was an amazing feeling," recalls the former defender. "Elland Road was bouncing that day. The gates had been locked long before kick-off so to score the winner was unbelievable. I just ran to the fans. If the fence hadn't been in front of the Kop, I think I'd still be there today! Billy was delighted afterwards and told us we all had to savour the moment and remember what it felt like. He then sent us out on the town. I got the impression he was itching to join us but, as manager, thought better of it because there needed to be a boundary between him and the lads."
The crowd had been United's biggest since relegation and brought in record gate receipts of £122,000, beating the previous best of £90,000 when Barcelona had been the visitors for the 1975 European Cup semi-final. More importantly for Bremner, however, was the belief it infused back into his players as United embarked on a run that brought just one defeat from the next ten league games.
"Nerveless performance"
Further progress was also made in the Cup, where the memorable win over QPR was followed by a quarter-final trip to Third Division Wigan Athletic. Due to the limited capacity of Springfield Park, tickets were scarce as United were given an allocation of just 2,000. In an attempt to prevent fans turning up without tickets, the tie was beamed back live to Leeds where a further 6,000 watched the game in the Town Hall and Queens Hall. This was enough to satisfy demand, though one fan did try to get in by sleeping overnight at Wigan's ground in a toilet – only to be discovered by a police sniffer dog in the morning.
It was about the only thing that failed to go in Leeds' favour as Wigan were beaten 2-0 thanks to goals either side of halftime from Micky Adams and John Stiles. There had been a few scares for Mervyn Day but, on the whole, it had been a nerveless performance – something that Peter Swan puts down solely to Bremner. "I played against Wigan," recalls the Hunslet-born defender who went on to make more than 500 league appearances for seven clubs.
"It was a huge game so there were a few nerves around so Billy got us all together in the hotel the night before to play carpet bowls. It was what he had done as a player under Don Revie. He introduced an element of competition by splitting us into pairs and running a book on who would win. It was a great evening that helped us forget the importance of the following day's game for a few hours. I still believe it was a factor in us beating Wigan quite comfortably."
"Return to Wembley"
United were now chasing success on two fronts. The draw for the semi- finals paired Bremner's side with Coventry City. Tottenham Hotspur were handed a tie against Watford. Leeds were the only remaining side from outside the top flight. But that did nothing to dent the belief at Elland Road that it was shaping up to be their year. Bremner, though, was wary of the need to keep his players focused on the league. There were four important games to be played before the semi-final against Coventry at Hillsbrough on April 12. A defeat at Crystal Palace was a setback, though not one that proved too costly. Leeds hit back to claim seven points from the next three games to ensure they went into the Cup semi-final sitting fifth in the table.
United's first Cup semi-final in ten years had, unsurprisingly, led to a clamour for tickets. An allocation of 21,700 was never going to be satisfy demand. This was proved by 18,000 turning up to try and secure a precious ticket when the final batch of 6,000 went on general sale. Six 'Soccer Special' trains were also quickly filled by supporters dreaming of a return to Wembley for the first time since the 1974 Charity Shield that had launched Brian Clough's ill-fated stint in charge.
"Doubts"
There was a similar sense of excitement among the players. Brendan Ormsby recalls: "We stayed overnight in Sheffield but, unfortunately, the club booked us into a hotel full of Coventry fans. You can imagine the banter that went on at breakfast. Then as we went for a walk before catching the coach to Hillsborough. Billy was at the heart of it." With Bobby McDonald and Mark Aizlewood Cup-tied, all eyes were on Bremner as he named the starting XI. Keith Edwards was just one of several hoping for a recall, only to have to settle for a place on the bench. The manager paired Ian Baird and John Pearson up front. Andy Ritchie, who had been on a week-to-week contract all season due to a dispute with the club, was also in, much to his relief.
"It was great to hear I would start," admits Ritchie, who eight years earlier as a Manchester United player had been dropped for the FA Cup final despite having featured in the earlier rounds. "The club would not compromise over my contract that season but Billy never allowed it to become a problem. If I was playing well, that was good enough for him. He was a real players' manager and I appreciated his support. Even so, such a big game meant there were doubts in my mind as to whether this would be the one when I dropped out."
"Triumph"
Another beneficiary of Bremner's desire to look after his lads in the same way Don Revie had once done with him was Peter Swan. He says: "Billy knew I needed the £750 bonus that came with being in the squad, even if I didn't play. So, he picked me in the squad despite knowing I was injured. That was the sort of bloke he was, always looking after his players."
With the Leeds fans occupying the Leppings Lane terrace that would witness such horror just two years later when 96 Liverpool fans were crushed to death at the FA Cup semi-final, congestion at the turnstiles led to the kickoff being delayed by 15 minutes. The match proved well worth the wait. Coventry may have triumphed at Hillsborough against Sheffield Wednesday in the previous round but it was Leeds who made a blistering start as David Rennie opened the scoring on 14 minutes.
The score remained unchanged until midway through the second half when Brendan Ormsby was destined to make a mistake that continues to haunt him to this day. "We were in front and looking quite comfortable," remembers the former United captain. "But then the ball got played through and I went to shepherd it out over the goal-line. Unfortunately, Dave Bennett wrapped his leg round at the last second and kept the ball in. He then leapt up and drilled a cross for Micky Gynn to equalise. I couldn't believe what had happened."
"A real downer"
Ten minutes later, Ormsby's agony was compounded when Keith Houchen rounded Mervyn Day to put Coventry ahead. Bremner's response was to bring Keith Edwards on for Pearson, the move paying dividends almost straight away when the substitute equalised with a firm header after being picked out by Andy Ritchie. The pace, which had been unrelenting for the final quarter, understandably dropped in extra-time but there was still plenty to keep the 51,372 crowd gripped. Both sides had chances, but it would be Coventry who clinched a trip to Wembley when Bennett finished from close range on 99 minutes after Day had blocked a Houchen shot.
To miss out on a place in the final was heart-breaking. Assistant manager Dave Bentley recalls: "The Cup defeat was horrible, absolutely horrible. Reaching the Cup final was huge back then. Much more than it is today. So, to go so close was awful. Everyone was on a real downer." John Stiles, who started all United's Cup ties in 1986-87, vividly remembers the huge disappointment of missing out on reaching the final. Almost a quarter of a century on, though, he is also able to look back philosophically. "When you look at what happened in the final, maybe it was just Coventry's year. We had been every bit as good as Coventry on the day. But the way they played to beat Spurs 3-2 in the final tells me maybe it was the right result."
"Pep talk"
As upset as everyone was to lose to Coventry, there was little doubt as Bremner surveyed the Hillsborough dressing room as to who was feeling it worst. Ormsby recalls: "There were a lot of tears afterwards, most of which were mine. We had been so close to playing in an FA Cup final and I blamed myself. It was an awful experience and one I will never forget. Even now, any Leeds fan that I meet usually wants to discuss one of two things from that season. Either my winner against QPR or the equaliser in the semifinal. Often, it depends what stage of the night it is and how much they have had to drink as to which one they bring up first. It is just something I have had to live with."
Seeing how distraught Ormsby was in the dressing room, Bremner waited for the right time to speak to his captain. Ormsby says: "Billy had a quiet word with all the lads and gave us a pep talk, basically reminding us we were playing Shrewsbury two days later in an important league game. Later, though, he pulled me to one side on my own and told me what a good player I was.
"Second tilt at promotion"
"He also said, 'Don't forget what an important role you played in getting us to the semi-final in the first place'. He had picked his moment brilliantly. It would not have been right to say that in front of the other lads in the dressing room after the game. I have never forgotten it. In football terms, that was without doubt the worst time of my life. But Billy's words made me feel a lot better about myself."
With their Wembley dreams over, United travelled to Shrewsbury in determined mood. A Cup final appearance would have been wonderful, but the priority all season had been promotion. With eight games remaining, a strong finish might not be enough to force their way into the top three due to the fine form of Derby County, Portsmouth and Oldham Athletic. But, thanks to the introduction of a play-off system at the start of the campaign, a fourth or fifth place finish would be enough to earn a second tilt at promotion.
A 2-0 win at Gay Meadow ensured there would be no hangover from the Cup exit. The manner of United's display leading Shrewsbury manager Chic Bates to comment: 'Leeds look like the old Leeds team, which is a credit to Billy Bremner." The words pleased the United manager, just as a 3-2 win over Ipswich Town did four days later. The three points were enough to nudge Leeds back up to fourth. A position they would hold come the end of the regular season.
"Well-organised"
Under the new play-off system, that meant a two-legged tie against the side finishing third – Oldham Athletic. The other semi-final saw fifth-placed Ipswich Town face Charlton, who had finished fourth bottom in the top flight. There was no one-off Wembley showpiece final, that particular initiative still being another three years away. So, instead, the final would again be a two legged affair with the winners decided on an aggregate score.
Bremner had, initially, not been a fan of the system. He felt it unfair that a side with the third highest tally of points in the division could miss out to a side who finished 10 or even 15 points worse off. With the season now over, he retained the same mis-givings. But, also a realist, he knew that if this was the only chance for Leeds to win promotion then he was not going to turn it down.
With Oldham having finished a place above Leeds, the Latics were to enjoy home advantage for the all-important second leg. That meant Elland Road was the stage for a cagey first leg on May 14. Oldham's game-plan clearly being to stifle Leeds with a well-organised offside trap. The plan almost worked. Only for Keith Edwards to again come off the bench to make a decisive impact by netting the only goal with just 85 seconds remaining.
"Dramatic winner"
With United having won just four times on their travels in the league all season, a one-goal lead was a slender advantage to take across the Pennines. Oldham having been beaten just twice on their plastic pitch meant Bremner knew his side were in for a torrid afternoon. So it proved. United's advantage was cancelled out after just 18 minutes. Gary Williams latched on to an Ian Ormondroyd flick to beat Mervyn Day.
With the aggregate scores now level and so much at stake, the game continued to be a tightly-fought affair. The longer it wore on, it seemed destined for extra time. That was, however, until the 89th minute. The home side made the breakthrough courtesy of Mike Cecere. He guided a cross from Dennis Irwin beyond Day and into the net. Leeds and the 10,000-strong travelling army of fans who had descended on Boundary Park were stunned into silence. All that effort, and yet just like the FA Cup it was all going to end in crushing disappointment.
Bremner, sitting on the bench, was distraught. But still managed to find the strength to urge his side forward one last time. Neil Aspin duly heeded his manager's words. The full-back racing forward to join the attack. The ball quickly found Aspin. He swung over a cross for John Pearson to nod back across goal for substitute Edwards. The striker, despite his dramatic winner in the first leg, had almost been left off the bench in favour of Andy Ritchie or Peter Haddock. The decision had only been taken once the squad had arrived at Boundary Park.
"Trip south"
It proved an astute move. For the third big game in a row, Edwards steadied himself before converting the chance. Cue pandemonium on the Rochdale Road End that housed the away supporters. Edwards had sent the tie into extra-time. But with no more goals in the additional 30 minutes it was Leeds who went through on the away goals rule.
Manager Joe Royle spoke for all of Oldham after the game when he bemoaned how the league had, 'Just become the longest Cup competition in the world, 44 games and we go out on away goals'. Bremner had sympathy for Royle. Not least because Leeds had finished seven points adrift of Oldham who also boasted a superior goal difference. Still, he mused as the team coach made its way back along the M62 motorway, they were the rules. Meaning Charlton Athletic lay in wait for Leeds in the final.
The first leg was scheduled for Friday, May 22 at Selhurst Park. This was Charlton's temporary home since abandoning The Valley two years earlier. Unfortunately, an agreement between Charlton's landlords, Crystal Palace, and the supermarket that now occupied one end of Selhurst Park forbade any football to be played on a Friday. So the game was moved to the Saturday. An estimated 10,000 Leeds fans made the trip south. Only to return disappointed after Jim Melrose netted the only goal two minutes from time.
"Cagey affair"
Bremner refused to be bowed, however. He told the press after the game: 'Tell Charlton to put their armour on because it is going to be like the Alamo.' It proved a prescient warning. A crowd of 31,395 packed into a noisy Elland Road for the second leg two nights later. The moment the vast majority had been waiting for came eight minutes into the second half. Bob Taylor's shot beat Bob Bolder and Brendan Ormsby made sure from a yard out.
If the 1,000 visiting fans packed into a small enclosure on the Lowfields Road terrace had been struggling to make themselves heard before the goal, they had no chance afterwards. United chased the goal that would be enough to clinch promotion. Despite the urgings of their partisan support, the winner never cam. Meaning a replay at Birmingham's St Andrews would be needed to settle the tie five days later.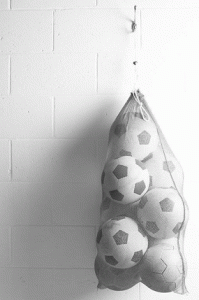 For the third consecutive away game, United were backed by a 10,000-plus travelling army of fans. They had headed to the Midlands believing that promotion was to be their side's destiny. Bremner made two changes. Bob Taylor replaced John Pearson up front. John Stiles came in for Andy Ritchie on the right side of midfield. As with the previous two meetings, the replay was a largely cagey affair. The most notable incident of the first half had, in fact, been United captain Ormsby suffering a serious injury.
"It hurt like hell"
He recalls: "I challenged for the ball. My studs stuck in the turf as my knee went the other way. I was carried off but tried to come back on. Only to realise after trying to stand for a few seconds that my night was over. Eventually, it emerged I had done my cartilage, medial ligament and cruciate. It effectively ended my career at Leeds. I only played one more game, almost two years later on the final day of the season. At the time, though, I had no idea it was so bad. I watched the rest of the game from the dugout with my leg strapped up."
With their captain shouting encouragement from the bench, United battled in vain to make the breakthrough during normal time. It was the same story at the other end. Charlton struggled to find a way through a determined defence. Meaning for the third time in 13 days Leeds would have to play an additional half-hour. During the break ahead of extra-time, Bremner came on to the field to remind his players what was at stake. They responded to his urgings with the opening goal of the night 10 minutes after the restart.
John Sheridan, the heartbeat of the midfield, proved to be the man for the big occasion. His beautifully-flighted freekick sailed over the defensive wall and past Bolder for his 16th goal of the season. For the watching Ormsby, it proved to be a painful experience. "When Shez scored," he says, "I jumped up out of my seat to celebrate. It was only when I landed that I remembered the injury. It hurt like hell."
"Frustration"
Ormsby's pain notwithstanding, it was a sweet moment for Leeds. All they had to do was hold out for the remaining 20 minutes and promotion was theirs. Half-time duly came and went, and still Charlton could find no way through. Sheridan recalls: "I really believed we were going up. Our fans had filled St Andrews that night, while Charlton only had a couple of thousand there. Everywhere we looked our fans were celebrating. We had worked so hard all season and it seemed to have paid off."
The drama that the play-offs have since become renowned for changed all that. A goalmouth scramble ended with Peter Shirtliff neatly side-footing the ball through a crowd of players and past Day from ten yards out. United's frustration at being pegged back saw Sheridan shoot from the resulting kickoff, his effort sailing harmlessly over the crossbar. Four minutes later, that frustration had turned to despair. Shirtliff netted his second goal of the night with a diving header from Trevor Peake's cross.
"Plenty of praise"
Bremner made one last effort to rally his troops by reminding them of what had happened at Boundary Park. But this time there was to be no dramatic late fightback. Charlton held on to preserve their First Division status. For Bremner, to end the season with nothing was devastating. His United side had played in 55 games. It was the most involving the club since the season that culminated in a European Cup final appearance. They had also won plenty of praise, not least for their performance in defeat during the FA Cup semi-final. But, to a man whose autobiography in 1970 had been titled 'You Get Nowt For Being Second', this wasn't enough. He had to be a success, and that meant leading his beloved Leeds United back into the First Division.
Bremner: The Real King Billy by Richard Sutcliffe, published by Great Northern Books, 26th September 2011.
Hardback, 288 pages, £16.99.
ISBN: 9781905080915