Top Holiday Destinations to Visit in the North of England for 2020
Already thinking about your 2020 travels? The North of England is always popular for its walks, scenery and beaches, and there are a few holiday destinations that deserve extra special recognition. The Dales is always a favourite, but it can be tricky to narrow down where in this national park to visit; meanwhile, lesser-known destinations like Buttermere offer a much sought-after tranquillity. There are a lot of top holiday destinations to choose from in this varied region of the UK, so you'll soon find a place to suit you and your travel buddies.
Read on to discover a few top holiday destinations in the North of England.
Nidderdale, Yorkshire Dales
Brimham Rocks was created over 100 million years before dinosaurs roamed the Earth, by a vast river that once flowed through Nidderdale. It's Yorkshire's most iconic landscape and the rock formations have become emblematic of the area.
With environmental concerns becoming a recurrent issue in the news, there has been a resurgence of interest in these natural landscapes, making Brimham Rocks a top holiday destination for 2020.
If you're thinking of a trip to the Dales, see these Yorkshire cottages.
Bowness-on-Windermere, Lake District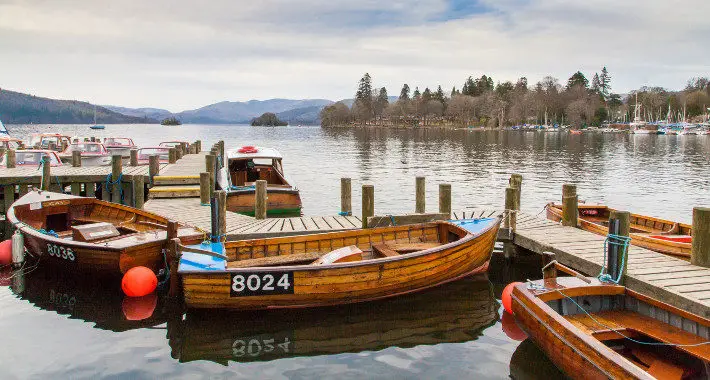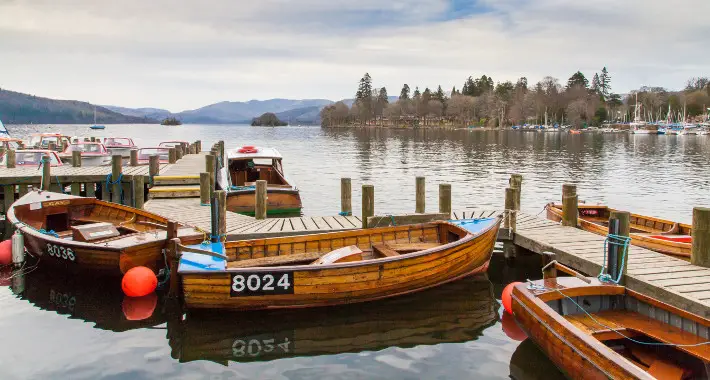 Another iconic destination in the North of England, Windermere is a body of water popular for water sports and sailing breaks, and the pretty town of Bowness is a vibrant town for guests to explore or relax and enjoy the atmosphere.
Visit the shops and galleries or go for the waterfront dining. Kayaking is a popular sport on Windermere, and you could enjoy a leisure cruise here too. Windermere town is just next door for a wider variety of amenities and activity opportunities.
For a break to Bowness, take a look at these Lake District cottages.
Beadnell, Northumberland
With Bamburgh close by, the quiet village of Beadnell can get forgotten, but it's featured on this list for its exceptionally beautiful sandy beach. The village itself is well-equipped for water sports and the wide sandy bay and rolling waves provide a great destination for those who enjoy being by the sea or out on the water.
Just one pub, one chip shop and one hotel restaurant grace this village, and there's a shop allowing for a peaceful seaside getaway. Bamburgh (5 miles) offers a couple more foodie stops, while Embleton (6 miles) is a second beautiful sandy beach that complements any holiday to Beadnell Bay.
If you have decided on Beadnell for your 2020 holiday, take a look at these Northumberland cottages.
Buttermere, Lake District
This part of the Lake District is walker's territory with challenging ridgeline walks and three glistening lakes to discover. The hamlet of Buttermere often draws visitors due to its quiet and tranquil position.
You could enjoy a pleasant walk around the lake of the same name or head up into the impressive fells for longer hiking. The Lake District government website offers a couple of walks for visitors to try.
Robin Hood's Bay, Yorkshire Coast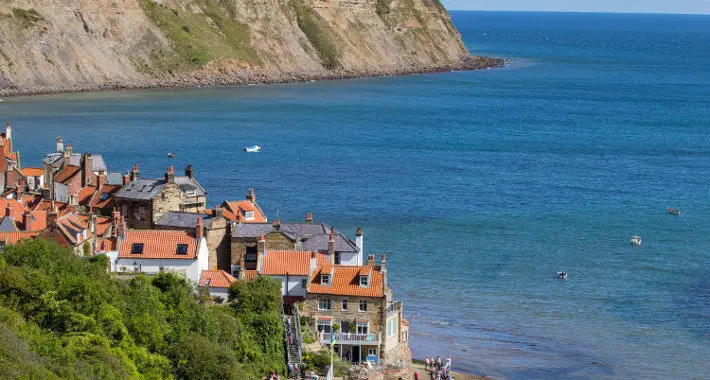 Take to the coast for a seaside holiday at this historic site. The old fishing village of Robin Hood's Bay is known for its smuggling past and the narrow, cobbled streets and traditional taverns are reminiscent of that heritage.
Craggy cliffs provide the backdrop to a sandy beach which is popular for rock pooling, and as it's on the Dinosaur Coast, it's possible to go fossil-hunting here too but check tide times before visiting. The area is particularly dog-friendly for anyone travelling with their best friend, and the beach welcomes dogs all year.
Hadrian's Wall, Northumberland and Cumbria
This Roman wall stretches 73 miles from coast to coast, passing through pristine North of England countryside. Two of the best spots to see remains from this ancient wall are Homesteads in Northumberland and Lanercost Priory in Cumbria.
Homesteads is in Hexham, just 10 miles from the outskirts of the Northumberland National Park and the North Pennines, making this prime walking country. You'll find the foundations for a hospital, barracks and toilets at this heritage site, and you can set out along the Hadrian's Wall Path for a hike amid stunning landscape.
On a visit to Lanercost Priory, you can take advantage of the same footpath, which follows the wall for an epic 84 miles. This beautiful Augustinian priory has a troubled history due to its proximity to Hadrian's Wall, but it is now a tranquil spot to explore.
Whether searching for a dog-friendly destination, a tranquil walker's retreat or a cottage by the beach, make the most of your holiday with a trip to one of these top destinations in the North of England for 2020.