Tips For Making Last-Minute Travel Arrangements This Holiday Season
Tips For Making Last-Minute Travel Arrangements This Holiday Season
Perhaps you want to surprise your partner with an impromptu trip to Singapore to bring in the New Year. Maybe you have been meaning to treat yourself to a nice gift when you see that airline tickets to Las Vegas are being offered at a super steep discount. Whatever your plans are, making last-minute travel arrangements can be both exciting and scary. Airline companies, airport parking facilities, and hotels are going to be offering deals to travellers making arrangements late in the game due to cancellations and other unforeseen circumstances. If you have patience and don't mind scouring the web a bit, you can go almost anywhere in the world, even if you didn't plan on going on holiday.
Get the Best Travel Deals
A lot of times, holidaymakers expect to pay a high price for booking a hotel room at the 11th hour, as this is often the case. Now, if you don't feel the need to fly with a specific airline in business class or stay in a 5-star hotel, you can actually get some of the best deals around. Consider the fact that car rental companies, hotels, and even Bristol Airport parking facilities make the most money by staying at full capacity. When there are a few extra spots available right before the end of the calendar year, companies in the travel industry will offer discounts to entice holidaymakers. You will get excellent deals by comparing travel packages and shopping for discounts.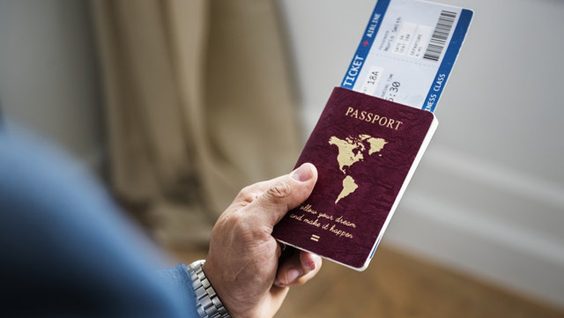 Have Your Passport Ready
Besides a suitcase, the only thing that you are required to have before travelling abroad is a valid passport. Realise that getting a passport issued in the days or weeks before going on holiday can be expensive, stressful, and wind up delaying your trip. If you already have a passport, make sure that it is valid. In the event that you don't have one issued, make arrangements to get one as soon as possible and be prepared to pay extra to have it expedited.
Don't Get Discouraged
Let's say that you get an idea in your head and become dead set on travelling to Egypt this holiday season. You may at first see a few flights available to Cairo, then become disappointed when you see how expensive available airline tickets are. Travelling to certain destinations in the world is difficult, no matter what time of year you plan on going or how long you decide to plan ahead of time. There may not be a direct path to your travel destination of choice, so you may need to take a connecting flight. If there are no hotels with rooms available, you may end up staying at a youth hostel instead. Rather than getting discouraged, consider yourself fortunate that you have various travel options available.
Packing for a Last-Minute Trip
When preparing to go away for a weekend or a month on a whim, you have to be careful about how you pack. Everything from the number of pairs of underwear you take with you to your medication should be considered during the packing process. At a minimum, you need to pack shoes that will be comfortable for walking long distances. Consider bringing converters for your electronics if you will be travelling internationally. Each airline will have different rules on the amount of luggage you can bring onboard without paying additional fees, so have your suitcases weighed before heading to the airport.
Checking All Critical Details
Don't wait until the morning of your flight to think about where your car will be kept while on holiday. For those who are flying from Bristol Airport, there are a variation of parking options on bristolparking.com, so you don't have to be concerned about whether or not your car will be safe during your absence. Check out parking at Bristol Airport online to get an idea of the fees. Most times, parking at the airport gets cheaper the longer you plan on going away. Consequently, there are other minor details that you should be concerned about prior to travelling, such as mail service, pet sitting, and home security.
Remember to be Flexible
If you are going to be doing something as exciting as jet-setting, you can't be a proverbial stick in the mud. You may plan on going to Cancun, but if you can't get a flight, there go to Tijuana instead. If your original plan was to go abroad for a couple of days but you find week-long holiday packages that are cheaper, go ahead as long as you get can the time off from work.
Deciding to go on a trip with only a few days or hours' notice can be enough to really get your blood pumping. You might be travelling with an old friend or going on holiday solo. At any rate, make sure that you have gotten all your affairs sorted before departing for another part of the world on a whim.