New Beginnings – 5 Emigration Hotspots
Recent foreign travel restrictions have meant more of us are experiencing some serious wanderlust. And for others, the global pandemic has caused such a shift in perspective that we might be wondering whether we might actually prefer spending the rest of our lives somewhere other than Britain.
But if you were to move abroad, which country would be top of your list?
Whether leaving these shores is a firm conviction or a bit of a daydream, we've compiled a list of fie emigration hotspots to help fuel your musings – bon voyage!
1. Denmark
Turns out the Danish know a thing or two about more than just bacon. In fact, Denmark regularly tops the global quality of life rankings thanks to a highly functional welfare system, the shortest working week in the world, flexible hours and a statutory five weeks' vacation annually.
Tip: Read this UK Government advice on moving to Denmark.
2. New Zealand
As well as the lovely scenery and rich culture, New Zealand has a low population density and ample jobs for skilled immigrants. The weather is warmer and drier than the UK, capital Wellington is packed with entertainment and there's unique wildlife like the blue penguin and kiwi – what more could you want?
Tip: New Zealand firm Perpetual Guardian pioneered the 4-day working week, so employment is progressive here too.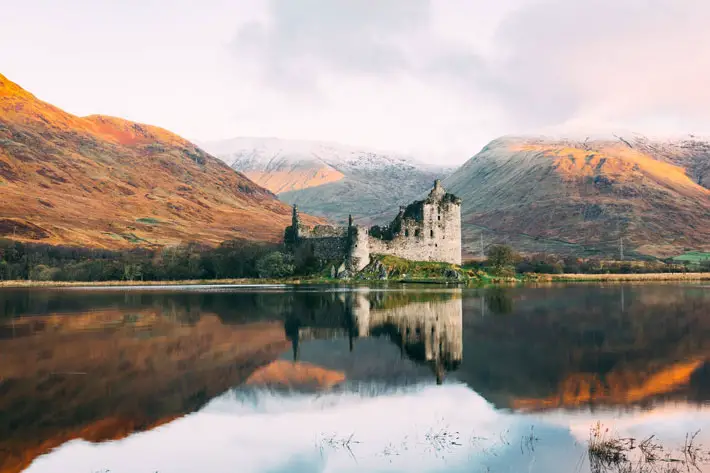 3. Scotland
Ok, you don't need a passport or visa to settle in Scotland (yet!) but many people from elsewhere in the UK and beyond have moved 'north of the border' and never looked back. The Highlands and Islands are stunning, cities like Glasgow ooze cultural attractions and capital Edinburgh is arguably Britain's most beautiful city.
Tip: Watch this Gerard Butler Scots language video to learn some key phrases.
4. Jamaica
The 'land of wood and water' is one of the world's most famous tourist destinations. But if you plan properly and have a solid employment opportunity lined up or a regular income, it can also be a brilliant place to live. Jamaica lacks the robust welfare systems of many European nations, but it has world-beating sports and music sectors, a fascinating history, friendly locals and jaw-dropping scenery.
Tip: choose where you live carefully as each town and cities have some areas which are more amenable to incomers than others.
5. Portugal
With bustling cities, beautiful beaches, a dramatic Atlantic coastline and a culture that blends Mediterranean and Moorish influences, Portugal is one of Europe's best places to live. You'll also find gorgeous golf courses here, fine cuisine and close commercial and cultural connections with the rest of mainland Europe.
Tip: Golden Visa realty from Property Lisbon qualifies non-EU nationals for Portuguese citizenship.
Moving abroad is a serious step which you should always consider carefully, but if your life in Britain has been feeling a bit stale of late, perhaps it's time to take the plunge and head for the blue horizon?
Where would you emigrate to? Let us know in the comments section!