How Yorkshire Tourism Can Recover from the Coronavirus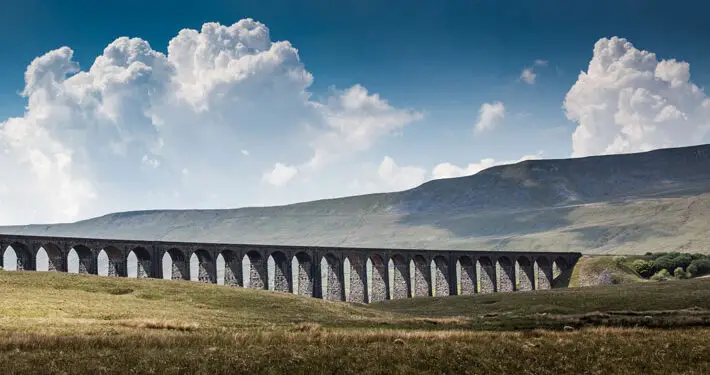 The Shambles is empty, the cyclists have packed up their helmets, and you could hear a pin drop in York Minster. No, it isn't a cold Tuesday night in January – it's the coronavirus pandemic and it's claimed months of prime trading time from Yorkshire's tourism industry.
Despite promises from the Department for Digital, Culture, Media and Sport that the Government is looking into ways to "support the sector further", they have yet to set out any clear plans and businesses could be forgiven for feeling forgotten. With a UK-wide lockdown announced on 23rd March 2020, the impact of the COVID-19 pandemic has been particularly hard on Yorkshire businesses that depend on high footfall from tourists coming to the area. With forecasts published by the Yorkshire Post showing that Leeds expects six million fewer visitors to the city this year as compared to 2019, whilst 5,000 tourism and hospitality jobs are on the line in Sheffield.
Current conditions are disheartening, but there is hope for tourism in Yorkshire and businesses can still benefit from the county's popularity not only as a natural beauty spot but also as a cultural hub. It's clear that there's hard work ahead, but through determination and a little bit of innovation, there's no doubt that the industry can come back fighting.
Here are just four ways that Yorkshire businesses can survive and thrive despite the pandemic.
Walking for the win
Walking, hiking, trekking, and rambling are pastimes that are already an absolute staple of Yorkshire life – both for tourists and locals. In themselves, they don't have much of a financial impact on our businesses, but they do attract people to the area in their droves – who then spend out on food, drinks, accommodation, and entertainment.
In a collaboration between tourism body Welcome to Yorkshire and the county's Cancer Research charity branch, there are now hopes that Yorkshire can become the "walking capital of the world". Dubbed "Walkshire", the campaign aims to encourage nature lovers to come to Yorkshire and experience our national parks, wide open spaces and dramatic views. With early indications from Ryedale Council that visitor numbers in the area are showing signs of a "bounce back", our businesses could attract new custom by relying on Yorkshire's greatest asset – its landscape.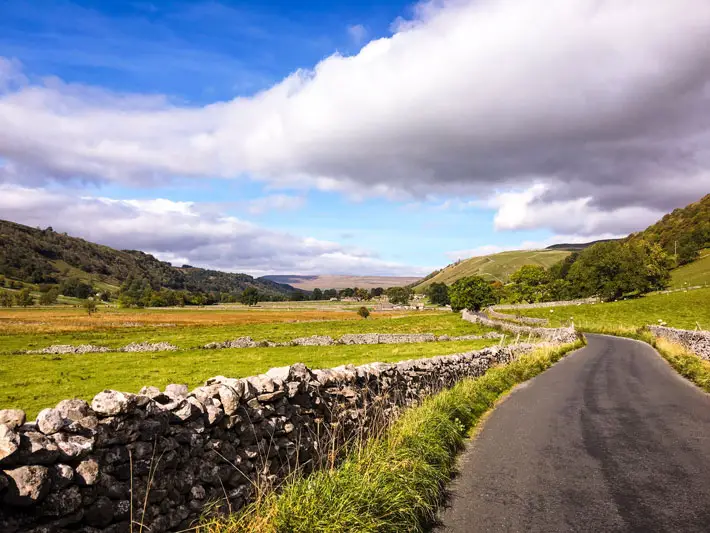 Staying financially stable
The shockwave caused by the coronavirus pandemic has been serious – but it's also temporary. If businesses are to survive to trade another day, it's important to that they take steps to ensure that they can ride out the storm and be ready to ply their trade as lockdown measures are gradually lifted.
For businesses that have seen their trade decimated by the coronavirus, the UK government is offering a comprehensive support package in the form of a The Coronavirus Business Interruption Loan Scheme (CBILS). With the chance to borrow up to £5 million and any interest or fees paid by the government for the first year, it could help your business to bounce back from a period where tourists just haven't been around – let alone spending.
If you can't wait to get your hands on the money you need to survive, or if you don't qualify for a loan via CBILS, there are alternatives available. One option is to search for a personal loan with an online broker such as Little Loans. With the option to get between £100 and £10,000 and repayment terms of between 3 and 36 months, they provide flexible personal lending which could see you through the coronavirus pandemic and able to dedicate your time and effort to getting your business ready to reopen. Compared to the CBILS, finding a lender via Little Loans could see money hit your account in just minutes – letting you get on with making your premises COVID-secure or planning for the future.
Encourage holidays at home
Whilst the government commenced an easing of the lockdown with the intention of using travel corridors to allow international movement, reality has bitten back with two-week-long quarantine periods which make the prospect of catching some sun less attractive.
Although domestic tourists can sometimes get a bad name for littering, spending less and generally being difficult to please – the truth is that they're the ones propping up our struggling cafes, hotels, attractions, and restaurants right now. According to the Financial Times, 2019 saw UK tourists spend £49 billion abroad, and even just a slice of that money spent in Yorkshire could make all the difference to our businesses.
By introducing 'shop local' initiatives, switching marketing tactics to target UK-based travellers and creating the friendliest spaces possible, the tourism industry could see itself through the pandemic with the help of domestic tourists.
Connect with online travel agents
For the few hotels and other accommodation providers that aren't already advertising their availability online, now could be the opportune time to update your strategy and start connecting with potential guests from all over the world.
Owing to the lockdowns imposed by international governments, people across the world have more time on their hands and are spending a good chunk of that on the internet. By showcasing what you offer online, you could be building interest in your business for when people can get out and about again – and perhaps even taking advanced bookings.
Paving the way to a bright future
This pandemic has challenged all of us in one way or another, but tourism is a vital part of Yorkshire's local economy and without it, the county would be a vastly different place. There are certainly bridges still to be crossed on the way back to normality, but we will get there and there are actions we can take to secure a better future for ourselves and our businesses.