The Most Delicious Food and Drink Hotspots Throughout Devon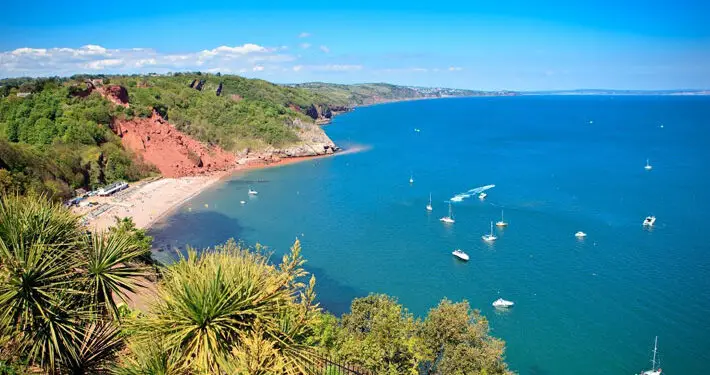 Staycations are a popular holiday option this year, with many holiday-goers planning to be local tourists within the UK instead of booking an exotic holiday abroad. With this in mind, Devon is a popular area for many tourists, loved for its relaxed pace of life and stunning sights that could be easily mistaken for a location abroad. If you're thinking of planning a getaway to Devon's coast this year, here is a selection of some of the best food and drink locations to visit, in between exploring the National Parks and crystal-clear beaches.
Doctor Ink's Curiosities, Exeter
This Victorian-inspired cocktail bar has won awards for its amazing and unique drinks. The menu is inspired by Victorian poetry and showcases some of the region's best local produce. Many tourists and locals gather here to enjoy the eclectic and quirky décor and uplifting atmosphere alongside the cocktail creations from the magical menu. With a large choice of inventive drinks to choose from, it is assured that you'll have never tried these mixes before!
Menu recommendation: Try the 'Can Can' cocktail – a sweet, nutty, and refreshing drink with Amaretto and fig & orange liqueur.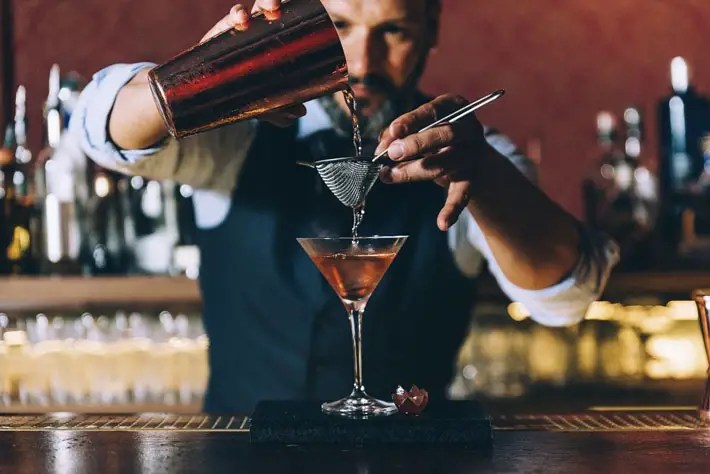 The River Exe Café, Exemouth
Devon's only floating café is located on the Exe Estuary with amazing panoramic views of the water. This multi-award winning restaurant offers a unique dining experience offering fresh local food such as sustainably farmed Dorset Oysters and Farmer Tom's Ice Cream, made in Holsworthy, Devon. With a selection of seafood, sharing platters and mouth-watering desserts, it is a must-see foodie spot to take the whole family to visit.
Menu recommendation: The whole Devon crab with samphire, new potatoes and dressed salad is as fresh and delicious as it sounds. To share, dive into the seafood paella sharing platter with chorizo, peppers, crevettes, chicken wings and samphire.
If you're planning a holiday with your dog(s), there's plenty of dog-friendly cottages to choose from throughout Devon from Sweetcombe Cottage Holidays. A few location favourites include semi-detached farmhouse Connought Cottage and barn conversion Sheldrake Cottage, which both accommodate two dogs and five guests – perfect for a family getaway.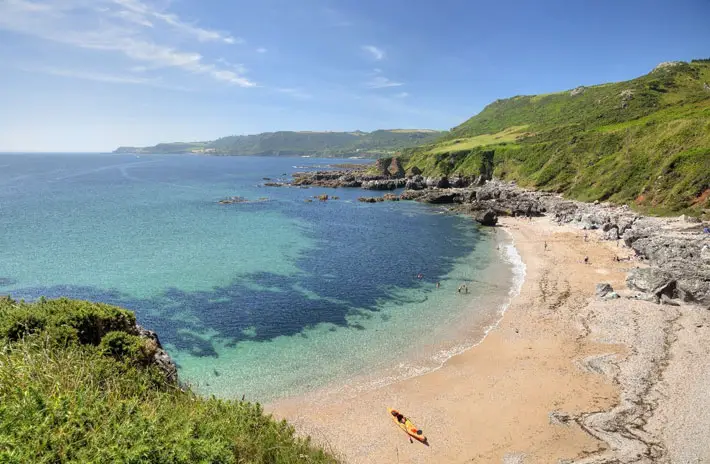 63 The Bank & Bar 62, Barnstaple
A contemporary bistro on the Barnstaple high-street, this foodie spot offers a selection of freshly cooked seafood and succulent meat along with vegan and vegetarian dishes throughout the menu. The establishment is just as beautiful as its menu, with a stunning Jacobean plasterwork ceiling depicting biblical scenes that captivate guests on each visit. Next door, the lavish cocktail bar offers fine wines and local produce, perfect for some after dinner tipples.
Menu recommendation: Try an authentic and hearty Katsu Curry packed with spices and a choice of chicken, prawn or sweet potato and aubergine.
Singing Kettle Tea Room & Eatery, Torquay
Well-known locally for its breakfasts and cream teas, this quaint tearoom is located a few minutes from the sea front. This spot is perfect for a light lunch, freshly baked cakes and scones, and daily specials while exploring the sea front and soaking in the ocean views. Based just a short drive away are gorgeous coastal chalets to enjoy the sea views from when returning from the eatery, with seven stunning chalets to choose from in Beer and Branscombe.
Menu recommendation: a classic cream tea or deluxe hot chocolate is a must, along with a locally sourced crab panini followed by Victoria sponge cake.