5 Ways to Throw Yourself into Yorkshire Life
5 Ways to Throw Yourself into Yorkshire Life
Yorkshire is an absolutely stunning county and, if you have the pleasure of visiting or living in the region, the best way to get the most out of it is by throwing yourself into enjoying what it has to offer. Here, we've outlined five fantastic ways to get the most out of Yorkshire life. Read on to find out more…
1. Visit the region's National Trust sites
Exploring a region's National Trust sites can teach you a lot about its history and culture. So, if you truly want to throw yourself into Yorkshire life and learn more about the county in the process, visiting its abbey ruins and beautiful gardens is a great idea.
You can find some of Yorkshire's best attractions and make a list of those you'd like to visit through the National Trust.
2. Go horse riding in the Yorkshire Dales
The Yorkshire Dales is stunning, and thousands of people explore it every year. But, if you would like to tour it in an especially exciting way, why not canter across the hills on horseback? Take a look at the guide to horse riding from the Yorkshire Dales National Park, which will be able to point you in the direction of a fantastic equestrian centre.
If you're new to horse riding, or are looking to get back into it, you might not have the necessary equipment or clothing. If this is the case, you can order everything in one go from Millbry Hill's selection of equestrian supplies and horse equipment, with free delivery on orders of £75 or more.
3. Give cricket a go
Cricket is Yorkshire's most popular sport. So, giving it a go is a sure-fire way to experience the county's culture. Yorkshire Cricket Board has been known to offer taster sessions, which are ideal if you can catch them. But, if you're less of a cricket player and more of a spectator, going to watch a match is also a great option. The Yorkshire Country Cricket Club offers up-to-date fixtures that will let you know when you can catch a match.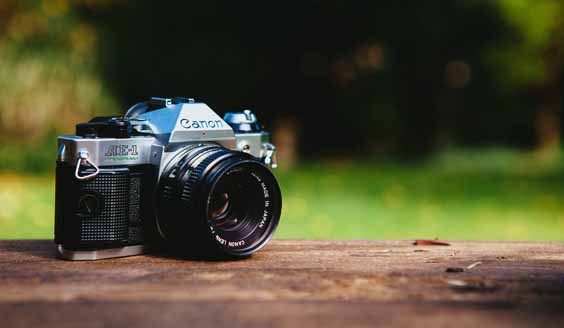 4. Join a photography club
We all know that there are absolutely gorgeous areas of Yorkshire, but going out and photographing its beauty will help you to appreciate it properly. My Yorkshire offers a list of Yorkshire camera clubs, which will point you in the direction of one that's based near you. Go along to meet like-minded people who are also looking to capture what the region has to offer.
5. Meet Yorkshire's wildlife
Yorkshire is home to a whole host of wildlife, and it would be a shame to miss it. So, whether you're paying the county a visit or have lived there all your life, you need to make a trip to some of the Yorkshire Wildlife Trust's nature reserves. You're guaranteed to spot a huge range of animals and birds, which is sure to help you feel in touch with Yorkshire's countryside.
By taking a few of our tips on board, you're bound to experience the best of what Yorkshire has to offer. Enjoy!